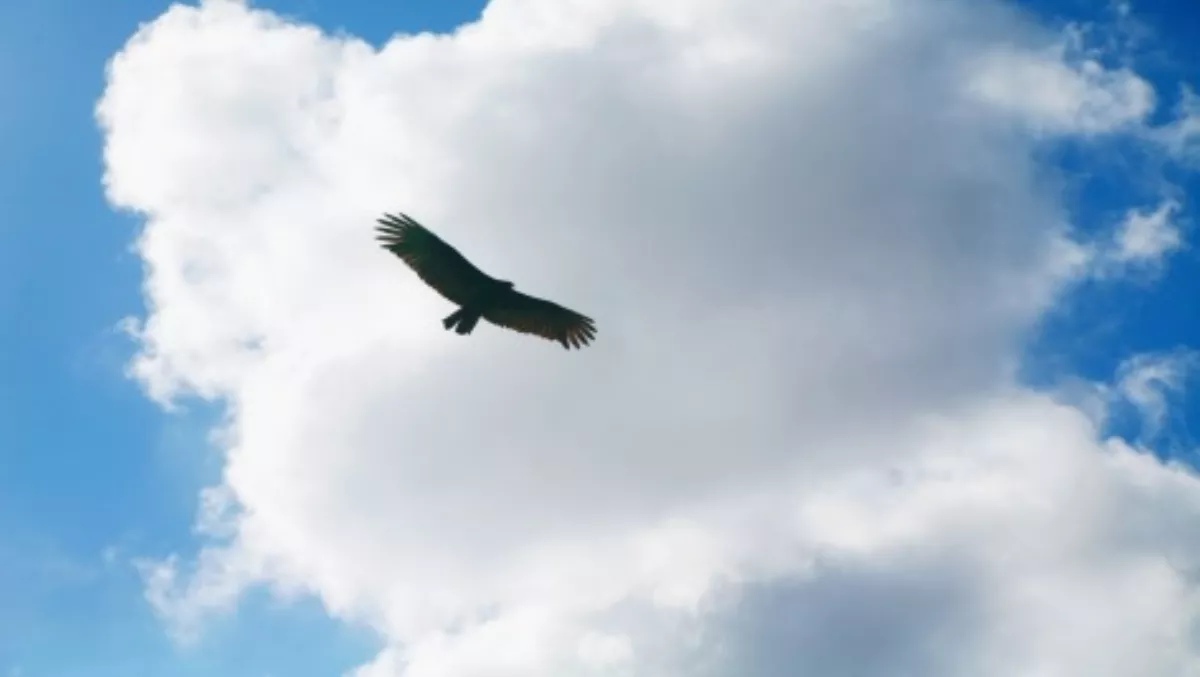 Eagle's evolution continues with cloud move
FYI, this story is more than a year old
For many, cloud is being held up as something completely new and shiny for technology. But for Eagle Technology, which has seen 45 years of technology change, cloud is simply an evolution in the business.
One of New Zealand's most enduring technology companies, Eagle prides itself on being a true systems integrator and open systems supplier, working with a wide range of vendors to pull together the best solutions for customers.
So it was only logical that the company, which has moved with technology throughout its long history, would evolve its lines of business so clients could take advantage of cloud.
Duane Eagle, Eagle Technology's executive director, says Eagle has evolved its consulting and services capability to enable customers to make the most effective use of cloud platforms.
"We've taken the skills we have in storage, compute, networking, security and communications and applied those competencies to the cloud," he says.
"We've transitioned our consulting to include cloud and also extended our managed services to include cloud, so we can offer our customers the full range of services," he says.
For Eagle, and its customers, that means the company can design, build and implement solutions for the cloud and, having done that, can then support and manage them on an on-going basis.
Eagle can provide consulting, with cloud readiness assessments and adoption planning; solution design for cloud and hybrid cloud; migration and enablement; managed services; back-up and recovery.
The company's cloud practice includes a New Zealand billing/reporting/alerting portal, so clients are always informed of usage.
Eagle's client base is long-established in the enterprise market. As the local distributor for Esri, the global leader in geographical information systems (GIS) software, Esri's ArcGIS platform users have been early adopters of cloud computing, needing to access large data sets and needing mobile, agile systems. ArcGIS is used across more than 30 sectors in New Zealand, including government, defence, energy, forestry, public safety, insurance and agriculture.
But use of the cloud is expanding rapidly as businesses seek greater availability of data and systems, and cloud solutions become more affordable and reliable. Industry analysts IDC predicting that more than 65% of enterprise IT organisations will commit to hybrid cloud technologies before 2016.
Duane says many of Eagle Technology's clients are moving not just large data sets, but additional components of their IT to a cloud based infrastructure, and embracing infrastructure-as-a-service (IaaS).
"And we have evolved to enable clients to take advantage of cloud," he adds.
The IT company has developed an Amazon Web Services-centric offering, developing a full service cloud computing practice in partnership with Amazon Web Services (AWS) to assist organisations implement the new wave of technology.
"We have a strong and valued partnership with AWS, and can offer a really compelling platform," Duane says.
One of the world's largest cloud computing platforms, AWS was chosen by Eagle for its scale, responsiveness, cost effectiveness and quality of service. The company was named a leader in Gartner's Infrastructure-as-a-Service Magic Quadrant 2014 report for the third consecutive year.
Tim Dacombe-Bird, Amazon Web Services NZ general manager, says: "Eagle Technology exemplifies what AWS seeks in a business partner – technical depth, high quality services, fresh thinking and a clear focus on providing outstanding results for our customers."
Duane says while cloud is 'a really compelling platform' it's still important to know when it's right for a business and when it's not – something Eagle says Eagle Technology's team are well skilled at advising customers on.
"And the second thing is knowing the right path to adoption.
"Typically, people take isolated parts of their system and start their move to cloud with them."
That could mean putting back-up in the cloud, or a R&D development environment in the cloud, where it can be set up, closed down and tested easily.
Transitioning large amounts of data that are only required periodically, is also a favoured route, Duane says.
"Once customers see that it works, and get confidence in the cloud, they are more willing to put their mainstream applications there.
"But cloud is not right for everyone at all," he says bluntly. And, he adds not every application is easily migrated to cloud, with software source code not always supported.
Many customers, he says, will end up with a hybrid environment – something that requires good design and support.
"This is not about a reinvention. This is another wave of technology that has a lot of appeal to customers and we want to enable our customers to make the best use of cloud.
"Eagle has always innovated and this era is no different. It's 'business as usual' both for Eagle Technology and its clients."
Related stories
Top stories