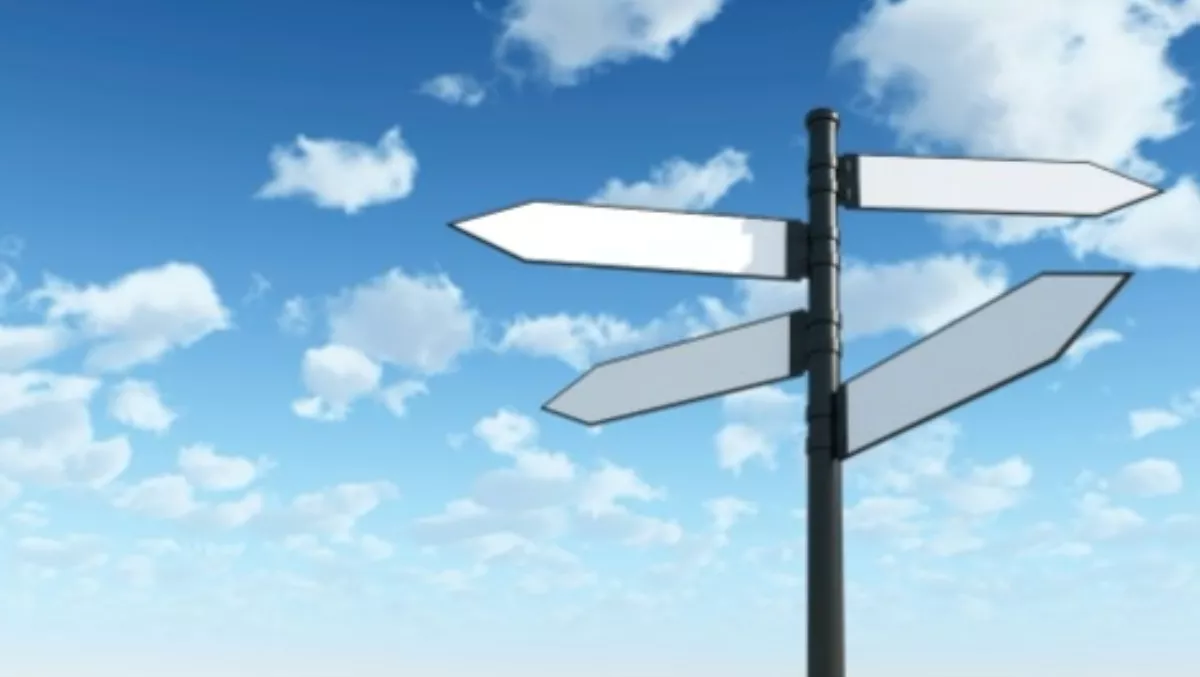 An Eagle's view of the cloud
FYI, this story is more than a year old
Cloud services are becoming a go-to for many companies for a range of reasons - from a business using GIS analyses to locate a new distribution centre, to a gas exploration operation using Amazon Web Services to meet the diverse requirements of a large workforce dispersed through the New Guinea highlands.
Duane Eagle, Eagle Technology's executive director, says the use of cloud is expanding rapidly as businesses seek greater availability of data and systems, particularly when staff are spread across multiple locations.
"Where people need access to systems from varying locations, or there are data sets that need to be commonly available, you can have a single instance of the data in Amazon Web Services (AWS)," he notes.
The ability to scale up and down, without needing to invest Capex is another driving factor.
Duane says Eagle sees this with clients who have periodic large-scale analytic processing requirements, as well as those doing project based work with variable workloads over the project lifecycle.
When it comes to cloud adoption, Eagle sees its core value-add as helping clients devise the right roadmap, then supporting the execution and evolution, as required.
"What to migrate and in what sequence, with what gotcha's to be avoided along the way," Duane says.
He notes the interdependency of applications is a key factor, with the lack of cloud readiness of one application potentially affecting the viability of migrating others.
The company is the dominant player in the New Zealand geographical information systems market, having distributed Esri, the global GIS software leader, for 30 years, and has many customers on cloud and hybrid solutions using ArcGIS already.
"AWS is great for the variable workloads GIS-based analysis requires," Duane says.
"Further, because we all now have location sensitive devices, GIS technology and services are more and more relevant operationally.
"Again, AWS is great for supporting this dispersed community of users."
While the company's cloud focus is centred on AWS, Duane emphasises that Eagle is 'agnostic' and works with other cloud offerings as appropriate.
Duane acknowledges that cloud is not always the right solution for customers.
"We have the engineering design skill sets to help our customers whether they need delivery of a cloud solution or a traditional [on-premise] solution, but most of all we see ourselves delivering hybrid solutions.
"That is what is most likely for mid-range customers."
The company can design, implement and support the full life-cycle of cloud, and offers robust backup and storage solutions for cloud environments.
"And more than that, we can advise as to how appropriate a solution is for a business, and then outline a roadmap for adoption," Duane says.
"We are helping our customers leverage technology in a strategic, safe and effective manner and ensuring they're focused in the right areas and doing it appropriately – and the appropriate application of the technology is the key thing."
Duane says the company also understands full well the New Zealand bandwidth challenges and the remoteness of large scale public cloud solutions, and can help customers adapt within those parameters.
Despite the benefits of cloud, Duane says there are still a lot of common myths and questions about cloud services, which Eagle's customers – both current and prospective – raise.
"We find there is a range of themes to these discussions – security and privacy, data sovereignty, cost management, how best to start, how to support are common themes," Duane says.
He says Eagle's long established practice in managed services and wealth of expertise and knowledge garnered over 45 years servicing New Zealand businesses, puts the company in a unique position to assist clients best adopt and operate cloud solutions.
Eagle is a gold sponsor at the May 13 AWS Summit at Auckland's Viaduct Events Centre, and will be presenting a paper on the use of AWS to support a 400 man oil exploration operation in New Guinea.
The challenges involved in providing a secure, robust and responsive IT infrastructure in this environment were 'relished' by Eagles team, Duane says. "So it should be a very interesting session," he adds of the presentation.
Duane says the Summit will be a big event for Eagle Technology highlighting its evolution to the cloud age.
For further information email Eagle at etg.innovate@eagle.co.nz
Related stories
Top stories