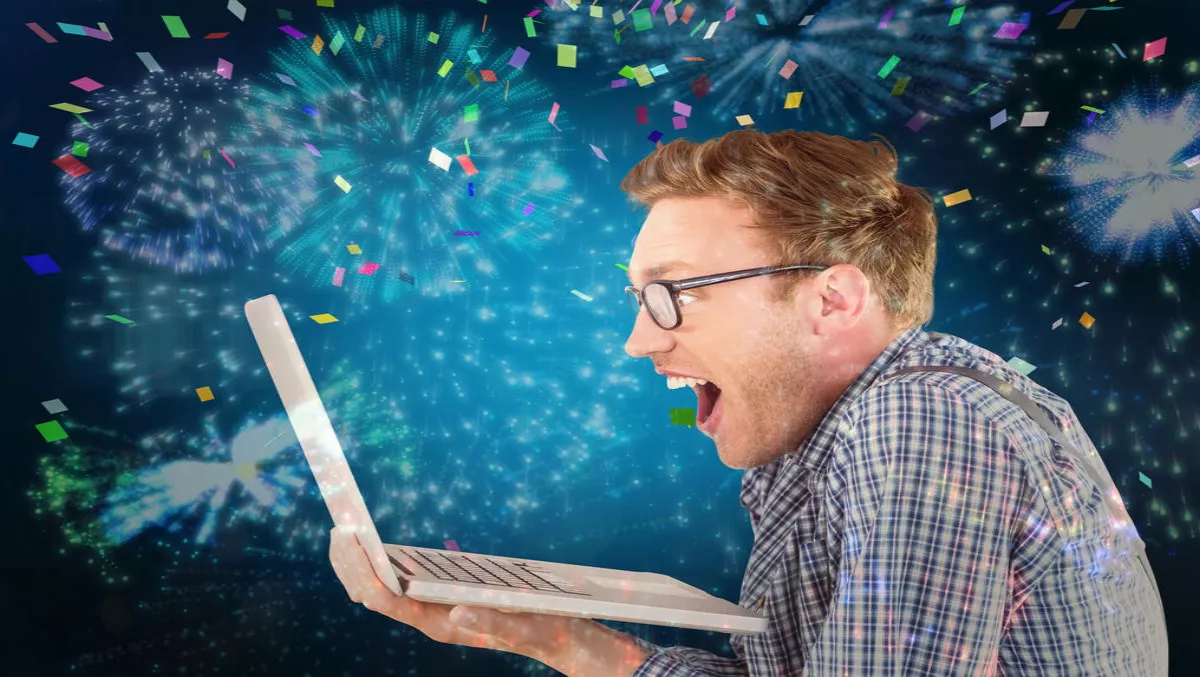 Email size restrictions, be gone! Synology MailPlus, the solution that knows no limits
FYI, this story is more than a year old
Flexibility and scalability, efficiency, and value for money – no doubt, these are the major factors growing businesses have in mind when selecting the ideal communication solutions.
Public cloud could be a choice. With intuitive user experience and high accessibility, a wave of standalone cloud applications has emerged targeting organisations aiming for enhanced work efficiency as they grow.
However, even the most prominent and popular public cloud services are faced with cost and privacy concerns: Growing businesses usually find themselves paying a lot more in subscription fees than they would after adopting multiple standalone productivity services.
One should also not forget that existing service plans can change, usually with increased fees or closure due to lack of profitability.
What's more, we've all heard of real cases where hackers infiltrate public cloud services, holding data at ransom or hijacking user accounts and taking over control of communication lines.
Fear not; there is a solution out there that's got it all.
Introducing Synology NAS, a must-have private cloud solution for growing businesses seeking to enhance productivity yet ensure privacy.
By integrating secure storage solution with streamlined and intuitive business collaboration applications including highly-integrated communication and productivity tools, Synology has turned it's NAS into an all-in-one server for growing organisations, leaving you in complete control of your data on the private cloud.
How it works
Run your own mail server at ease
Easily accessible on its web-based operating system DSM (DiskStation Manager), Synology MailPlus suite transforms your NAS into a private mail server while freeing your business from limited mailbox storage.
Your storage limits depend on your storage needs – how it should be.
Simply choose from a 2-bay DiskStation to a rackmount model - the choice is yours, and it's scalable with expansion units as your demand grows. Users can enjoy 5 free licenses by default, while adding more by purchasing permanent license packs according to their extra needs.
Moreover, MailPlus breaks down the barriers around sending an email with large attachments.
"You can't send larger attachments to contacts who use an email service with smaller attachment limits"
Sounds familiar?
Delivery failure due to attachment sizes and limits is a thing of the past with MailPlus. Smooth delivery is guaranteed - shared links will be automatically generated to replace large attachments.
What's even better – MailPlus is highly integrated with Chat and Calendar – just two other productivity tools available in Synology NAS.
With MailPlus, dates and times appear automatically in the email as links, making it super easy to add the event to your Synology Calendar - a planner tool that keeps track of you and your team's events and tasks while safeguarding sensitive business information by storing all information locally on the NAS.
In addition, MailPlus brings agility and security to workplace messaging. With Chat plug-in, urgent matters can be discussed immediately with other users on the same NAS.
Workplace messaging made easy
So, what exactly is Chat?
An application within Synology's collaboration suite, Chat is a workplace messaging tool run on-premises on your Synology NAS. You can create public and private channels, or simply start conversations with other Synology NAS users and even external guests.
Files, links and important posts can be easily identified on a different tab, so you don't have to worry about them being washed away by a flood of messages.
And that's not all - channels and conversations on Chat can be encrypted so even system admins cannot recognise them. This means sensitive business information is not at risk of being leaked externally or internally.
Collaborate securely on-premises
Synology NAS also features Office, a web-based editing tool that enables workgroups to collaborate with ease in real-time.
Office supports two editing tools: Document and Spreadsheet. Both are convertible with Word and Excel so that files can be easily moved online for multiple users to edit simultaneously.
In addition to group editing, Office comes with "revising mode", where the owner of a file can decide whether to accept or decline a reviewer's changes.
What's more, with Office's integrated Chat function, you and your team can always stay in touch without having to change from application to application.
And of course, security is guaranteed since the whole collaboration process happens on your Synology NAS. To add an extra layer of protection, an encryption file can be created so that no one can access the file without a password.
It can't get much better than that.
Well, it can, actually.
All of the applications are free to install on your Synology NAS. And while other mainstream software applications require a renewed subscription to stay up to date, all Synology productivity applications are free to upgrade as they evolve.
To truly and securely utilise the powers of cloud computing, you need to get on board with a company that does it all.
You need to get on board with Synology.
What to learn more? Click here for a live demo.