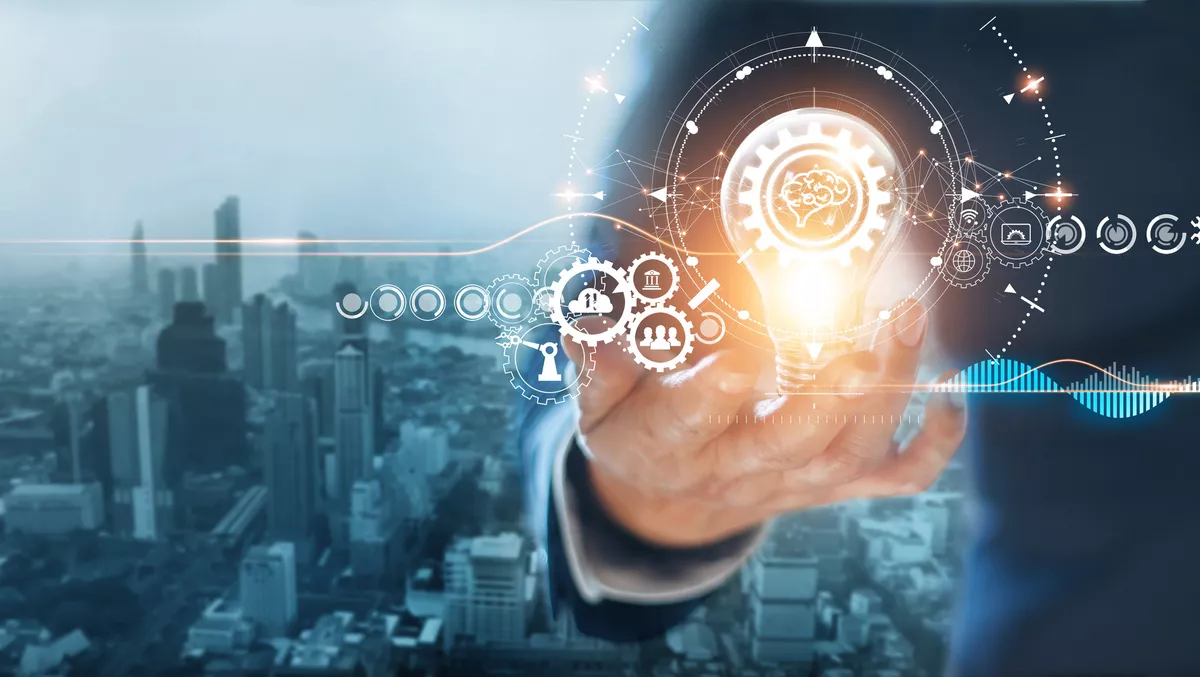 Employment, expansion, tech investment focus for business
FYI, this story is more than a year old
Economic confidence, increased work in the pipeline and increased revenue from last year are all contributing to buoyant sentiment and fuelling ambitions for further growth from New Zealand's mid-market businesses, according to new research by business management platform, MYOB.
The new 2022 Mid-market Snapshot, which polled more than 500 mid-market businesses from across the country, revealed marked differences in performance for 2021 and sentiment around 2022 from local businesses with between 20-500 employees, compared to small businesses.
While 24% of mid-market businesses experienced a decrease in revenue in 2021, almost two thirds (63%) said they saw an increase last year compared with 2020, and this year looks to build on that success, with 67% of those polled stating they have more work in the pipeline for the first quarter in comparison to the same time last year.
MYOB Head of Go-to-Market, Jo Tozer, says that medium businesses are often overlooked when it comes to reporting sentiment and performance of local enterprises.
"There are more than 10,000 mid-market businesses in New Zealand, employing over 300,000 New Zealanders and yet when it comes to gauging the financial health, performance and concerns of local businesses, this group rarely gets a mention," she says.
"What our new insights reinforce, is that after a year of revenue growth for many and with a healthy pipeline of work ahead, we should really be recognising and supporting our mid-market firms more. "
Employment shake-ups to lead 2022 business changes
But to capitalise on the opportunities or overcome the challenges in front of them, a significant majority of mid-market businesses, 84%, plan to make changes to their operations in 2022.
Employment changes are set to be the most prevalent this year for this group, as businesses try to mend the gap resulting from the skilled worker shortage or in contrast, reevaluate their business models. Just over a third (34%) plan to hire more staff, while a similar 32% plan to decrease the number of staff in their business.
Other popular actions for those planning to make changes to their business include: providing more/new goods or services for customers (31%), hiring more contractors (30%), investing in more marketing and advertising (28%), and investing in more technology to better run their business (27%).
"Last year appears to have been a solid year for the majority of mid-market businesses, and the changes many plan to make to their operations in 2022 will help ensure they are in the best position possible to safeguard and build on this success," says Tozer.
"Whether it's assessing employment structure opportunities, investing in technology to improve business efficiencies, or budgeting more for business promotion the changes coming through are not only setting them up to adapt and tackle the range of challenges they're predicting, but based on our insights, many will also help propel them to achieve their ambitions for the year," she says.
An additional change likely to be seen and felt by customers of mid-market businesses across the board, will be higher prices. A whopping 85% of firms said they plan to increase their prices in the first three to six months of 2022. By sector, 93% of constructions and trades businesses said they will increase their prices, while 87% in retail and hospitality also said the same.
"It's no secret that inflationary pressures and supply shortages have played havoc with the prices of goods and services, and with some wholesale prices continuing to rise with little sign of slowing, its safe to say we should expect businesses of all sizes to start increasing their prices if they haven't already, as they seek to cover some of the additional costs they're now incurring," says Tozer.
Mid-market ambitions mix of goals for home-turf and abroad
With clear objectives fuelling key business changes in 2022, the new survey also revealed the top three ambitions for mid-market businesses as they look to build on momentum gained over the past 12 months.
Increasing revenue was the top goal for most businesses (47%) for 2022, followed by bolder ambitions including expanding to overseas markets (38%) and becoming number one in their sector/leaping their competitors (36%).
"New Zealand's mid-market businesses are hungry for success and based on the top ambitions they've called out in our latest research, its also clear that they aren't here to settle for the status quo," Tozer says.
"They're eager to make 2022 a year of growth whether thats revenue or new customers or both and even more encouraging, a strong majority (82%) are confident they will be able to achieve these goals."
In a continuation of trends seen over the past couple of years, more than a quarter of mid-market businesses said one of their top three goals was to upgrade or implement new technology in their business.
Enterprise Resource Planning (ERP) solutions are set to be the most popular, with 60% of this group planning to add or improve their ERP, followed by people and workforce management (54%) and accounting and financial software (41%).
Challenges
Despite high levels of confidence around achieving their ambitions, MYOB's insights show a direct correlation between changes and goals for 2022 and the challenges these businesses anticipate they need to overcome this year.
Asked about challenges they expect to face in 2022, nearly half of all mid-market businesses in New Zealand said a shortage of skilled employees (49%) would be their biggest challenge, followed by implementing new technology (42%), and the disruption of supply goods from overseas (41%).
"While most mid-market businesses are feeling incredibly confident, its evident that they're anticipating achieving their key goals wont be without any headwinds, thanks to the ongoing impacts of the COVID-19 pandemic," says Tozer.
"However, the last two years have shown us that technological solutions can play a critical role in helping businesses manage some of these challenges. On the flipside, without the right systems in place, it will become increasingly difficult for growing firms to capitalise on the changes they're planning and efficiently manage new customers, onboard new starters, or keep ahead of stock levels in their business," she says.
"With big ambitions to grow, scale, and increase their competitiveness, and a keen eye on the challenges that lie ahead, theres no doubt that 2022 could be a stellar year for our local mid-market businesses.
"And with the right changes in their business whether its employment structure or implementing new digital solutions to improve business adaptability and increase efficiencies they should feel confident they can achieve their goals of growth, and well be backing them all the way."