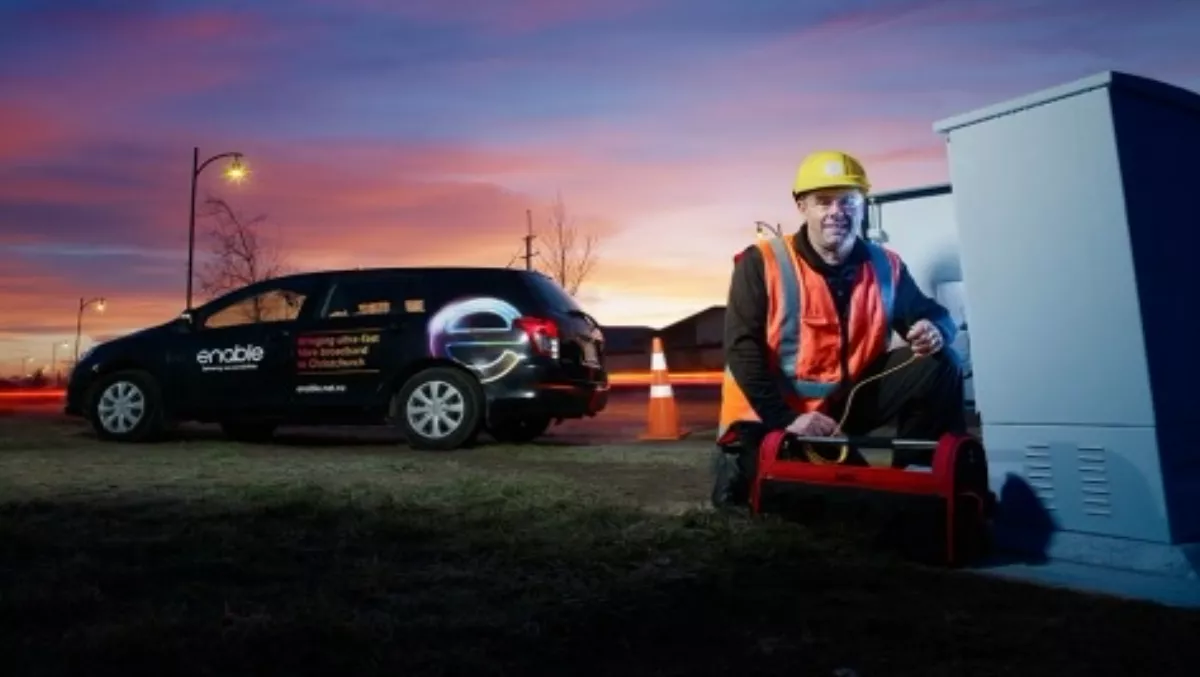 Enable sets ambitious Christchurch UFB roll-out targets
FYI, this story is more than a year old
Enable, the Christchurch fibre network provider, has announced it plans to roll-out fast broadband to 33,000 more homes and businesses in the Christchurch area as part of its Year Five deployment programme, which runs until July 2016.
"Last year we announced a Year Four build programme to provide fibre broadband services to 26,000 more homes and businesses.
"We will have actually extended our network by 30,000 homes and businesses when we finish this programme," says Steve Fuller, Enable CEO.
"This performance has given us the confidence to respond to the rapidly growing demand for fibre broadband across the city by making services available to even more potential customers in the coming year," he says.
The Year Five programme of work will see some suburbs such as Hillmorton, Hoon Hay, St Martins, Ferrymead and Sumner receive fibre broadband services for the first time.
It includes a near completion of Enable's network deployment in the north-west suburbs, as well as the majority of remaining areas within the Four Avenues, including large parts of St Albans, Edgeware, Richmond, Addington, Opawa and Hillsborough.
It also sets the intent to reach the final fifteen schools in Christchurch and deliver services to 90% of businesses by the end of December 2015.
Along with announcing Enable's Year Five programme, the provider has also published its remaining programme of work.
"We receive a large number of enquiries about when we will deliver fibre broadband to specific areas and we are responding to these enquiries from our community by sharing our indicative plans," says Fuller.
"We regularly hear from IT advisors looking to help their customers choose fibre-ready business locations, people interested in homes where fibre broadband is available and individuals wanting to know whether they should hold off on a new broadband contract until fibre arrives.
"Hopefully, this announcement offers people some certainty about when fibre will be available in their areas," he says.
The two remaining build programmes are indicative at this stage, with the plan to build Year Six areas from mid-2016 to mid-2017, and remaining areas by the end of 2018 at the latest.
"As soon as we complete one programme, we will finalise the next and roll our network build resources into these areas.
"We aim to make fibre broadband available to everyone as quickly as possible," Fuller says.
Related stories
Top stories