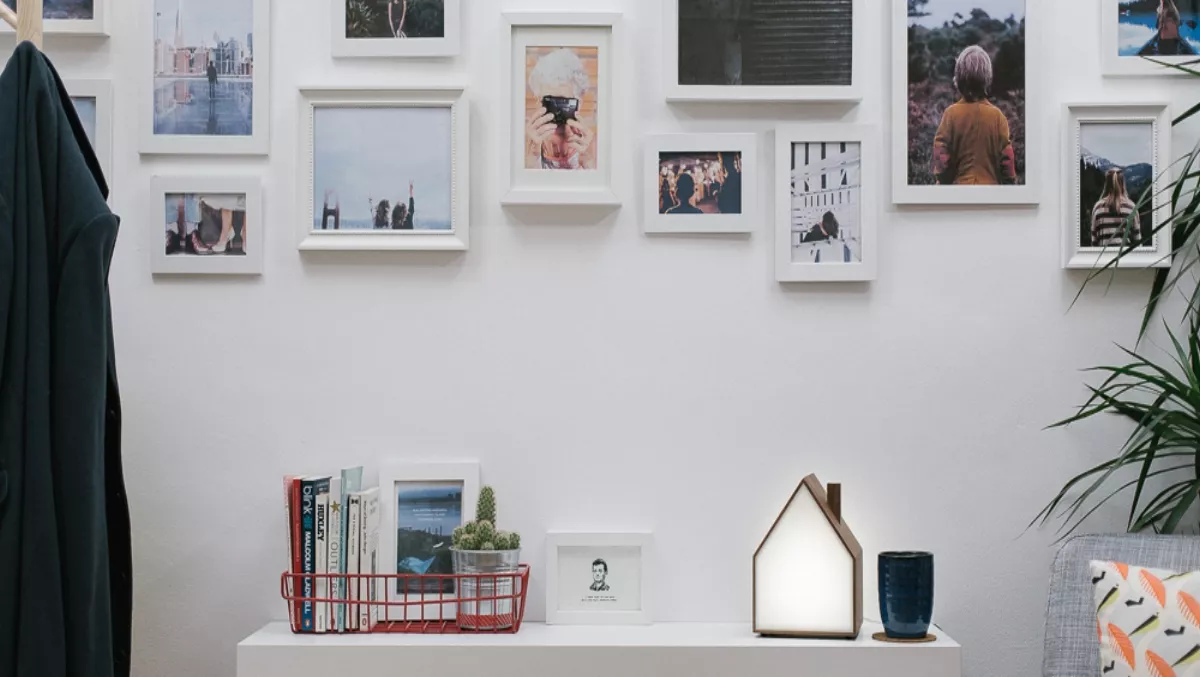 The ethics of smart devices: A conversation with the #1 IoT influencer in the world
Fri, 28th Jul 2017
FYI, this story is more than a year old
By Julia Gabel, News Editor
Alexandra Deschamps-Sonsino is the world's top ranked Internet of Things (IoT) influencer.
She lives in London where she runs the IoT meet up, and where her product, the Good Night Lamp, was born.
She recently came to New Zealand and hosted an IoT forum in conjunction with Vodafone and Unitec.
As an interaction designer, Deschamps-Sonsino comes from a world of design, applications, entrepreneurship, and start-ups, and her work has been exhibited at the Museum of Modern Art in New York, the Victoria - Albert Museum, and the London Design Museum.
Good Night Lamp – The future of solo, home living
The idea of the Good Night Lamp came from a drawing. In 2005, Deschamps-Sonsino drew a picture of a person on a couch reading with a lamp beside them; that lamp turned on as another person, far away, sat on a couch reading.
At the time, Deschamps-Sonsino, who was living alone, was finding it hard to connect with her family.
Designed and manufactured in the U.K., the Good Night Lamp is connecting people with their family and friends.
Turn on a Big Lamp and the Little Lamps that you've given away light up too, wherever they are in the world. For family members in different time zones, turn on the lamp to let them know that now is a good time to chat.
With the Good Night Lamp, Deschamps-Sonsino takes an omnipresent service in our life, lighting, and gives it a new, emotionally-powered meaning.
What do we talk about when we talk about IoT?
"What do we talk about when we talk about IoT?" Deschamps-Sonsino begins her discussion at the Vodafone IoT forum.
"We talk about an application space that's in its infancy.
"We talk about things that are now possible because of the technologies we've developed. We have Bluetooth, we have Wi-Fi, and lots of these technical capabilities to connect things. We are just now thinking about what we would like to connect because we can.
Deschamps-Sonsino says that the Internet of Things allow us to create new opportunities for ourselves in lots of new different areas of life.
"It's not just work, it's not just industrial applications, every single sector of our life has the potential to be enabled by connectivity.
The New Zealand IoT start-up scene
New Zealand has its own Internet of Things meet ups, Deschamps-Sonsino says they are the key top growing this sector.
"The IoT community in New Zealand is growing," says Deschamps-Sonsino, "specifically in Auckland and Wellington.
"There is absolutely the potential for lots of different types of organisations and people to at least start by meeting.
"That's the core element that kicks things off; when someone who has read the term Internet of Things but doesn't really know it means meets someone else who has read about the term but doesn't really know what it means. "
"The fuzziness around the term is helpful to build bridges, and then you can build start-ups. But, you have to have that informal community first.
"I would give New Zealand a bit more time for things to really grow.
Deschamps-Sonsino says that it makes a huge difference when companies like Vodafone are involved.
"We did not have very many people in the traditional helm that were that interested at first when we started the IoT community. Now, there are lots of tools, partners and different people that can get involved, so I think that would convince someone to quit their day job and pursuit a start-up idea.
The power of being connected
"The care space is a space we need to look at actively," continues Deschamps-Sonsino.
"As our parents get older they will need more care, whether that is at home or in a care home. Considering the conditions of the care home, and what isolation they may be suffering from, these are opportunities for design.
"In the U.K., 49% of those people living over 65 will describe their primary companion as their television or their pet.
"That's the reality of growing old. But, how do we start the conversation on where technology can take us in this journey of growing old?
One company that is thinking about this landscape is Paro.
"Paro is a robotic, therapeutic seal for people suffering from the advanced stages of dementia; they're able to have a social interaction with a robotic pet. A pet that doesn't judge them, but socialises them in a way nothing else does.
"The role of pet, and pet-like structures, is very important. The difference between this and a dog is that the person wouldn't be able to keep a dog. They wouldn't be able to remember to feed the dog or walk it.
"It's a mid-point of caring.
The ethics of the Internet of Things
"We have to have conversations about the ethics of what we're building. It might be terrific for business, but does it create a world for ourselves that we're happy with?" asks Deschamps-Sonsino.
"Too often we will not necessarily think about that. We are too often thinking about the bottom line. The ethical piece of this conversation is as important as that.
"More and more insurance companies are becoming more interested in the wearable space because it allows them to do dynamic insurance policies based on our behaviours. If you extrapolate that a few years into the future, does that mean those who can't afford good life insurance are wearing more devices than those that can afford the premiums?
"We need to take care in designing these things.
"Another example from the wearable space is that if you take a wearable device that aims to help people lose weight, it may not be successful. But, if you give that device to someone who is suffering from bulimia then it can really trigger things in a really negative way.
Deschamps-Sonsino concludes, "a tool is just a tool, but who that tool is given to shapes how we grow the sector.