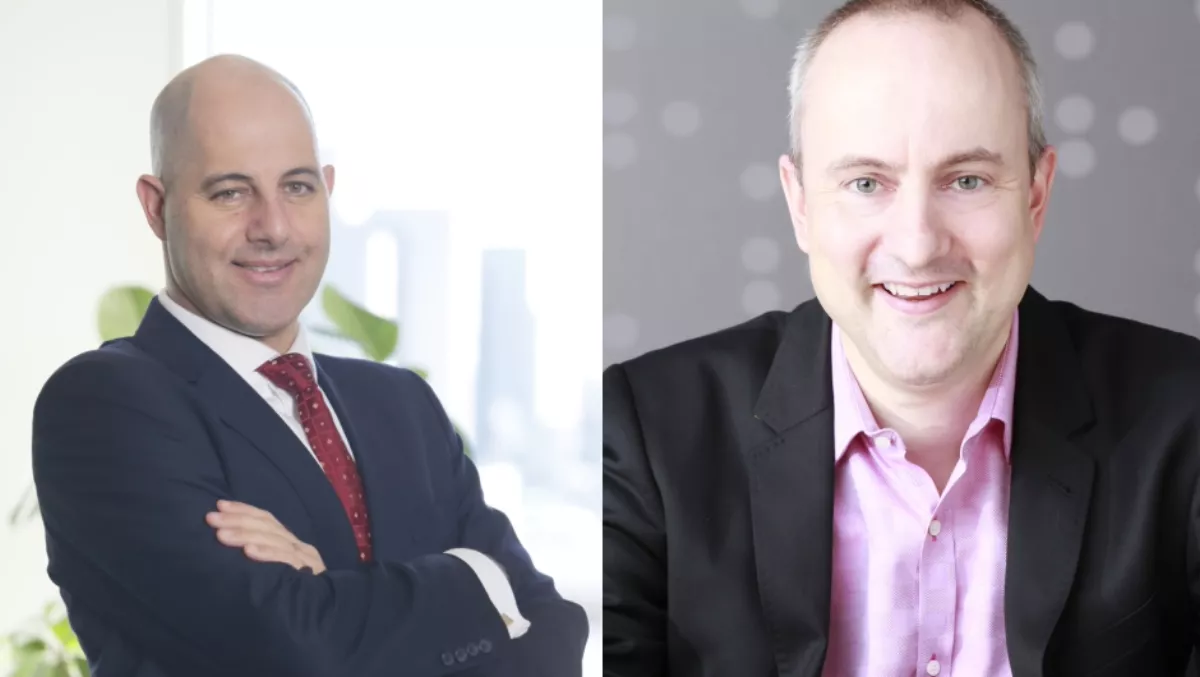 Exclusive: CA Technologies discusses the Automic acquisition, automation and SAP
Thu, 17th Aug 2017
FYI, this story is more than a year old
Earlier this year software giant CA Technologies completed its €600 million (NZD $965.7 million) transaction which saw business and IT automation provider Automic become part of its portfolio.
Jason Pope, CA Technologies ANZ chief technology officer and Matty Kaffeman, VP of the Automic business unit for Asia Pacific and Japan, speak exclusively to IT Brief about how the acquisition fits into CA Technologies' plans, what partners and customers should expect, and the company's latest announcement that brings continuous delivery for SAP environments.
Kaffeman explains that Automic is an automation platform which provides capabilities around workload automation, release automation and service orchestration. The company launched 30 years ago in Austria and has grown to become a global player in IT automation with 2700 customers worldwide, including Netflix, LinkedIn and Konica Minolta.
Last week Automic held its Automic Live event in Sydney. Kaffeman says that when talking with customers and prospective clients, automation was a key discussion topic.
"How do you define automation requirements? You can look at different aspects of automation within an organisation. For those who know CA Technologies already, how does it fit in with their overall story and help them move forward in the application economy?" Kaffeman asks.
Pope adds that CA Technologies is about the modern software factory. A customer he talked to at the event had a line of business committed to transformation, but now that organisation is restructuring because the entire business needs to transform.
"In Australia there has been a history of where you get pockets of transformation but it's now becoming a company-wide initiative. This means organisations are restructuring to support that," Pope explains.
"The way we look at it is that there are four aspects to dealing with transformation: business-level agility, insights from customer experience, security as an enabler; and automation is critical to do all of this," he continues.
"It's one thing to build apps more rapidly and get them through the pipeline that automation supports, but you also need to deliver an agile enterprise. Business automation is a fundamental enabler for both.
CA Technologies has had an underlying theme around all of its acquisition, which is about removing barriers from ideas and outcomes, Pope says. The Automic acquisition is no different.
"It was an area where we saw gaps in both in our internal software builds and customers; and an area where we saw potential for expanding what we're doing in an automation space. We've taken what Automic provides and then built a broader automation stack.
Pope mentions that customers have specific automation use cases, which means configuration and scalability are key across a range of environments.
Kaffeman adds that automation is a growing market and Automic plans to dominate the space.
"We expect huge growth in automation demand. That's where we're coming from with our OneAutomation platform. It bodes well for CA Technologies and becomes part of the modern software factory framework. "
For customers, CA Technologies' automation offerings aren't something organisations just add to a company, it's part of a strategic direction. For Automic customers, they now have access to bigger and stronger automation resources, Kaffeman says.
"We also have partners that work with both companies. They're interested in automation because they're seeing the interest from the customer side. They're pleased to see that they're now working with CA Technologies and Automic," he adds.
Pope says that for the last couple of years, local partners have also been interested in automation.
"We've seen that you can't just throw people at a problem. It's not an efficient way if you want to use the right skills for the right activities. With automation you can introduce better quality and get greater velocity. That's a challenge partners want to address and it allows them to differentiate what they're doing for their customers.
Recently the company announced that it is focusing on continuous delivery for SAP environments.
"If you think about an organisation that is putting a lot of effort into moving faster, providing better applications and services, one of the challenges for SAP customers is creating an environment for testing and development. It's a complex process that can take weeks," Kaffeman says.
He says that automation can eliminate barriers in that process and people can now use self-service to request an environment for testing purposes in less than a day.
Pope adds that people need test data to make sure there's no sensitive information in those environments. That is why it was historically a manual process at first. For compliance reasons, those processes must be correct.
"Applying automation means you're also putting quality around meeting those compliance requirements," he says.
Kaffeman concludes that legacy systems that were previously made to last for decades just won't cut it anymore.
"There's a saying that our CEO likes to use, which is built to change. Up until a few years ago, it was built to last. There were companies existing for 100 years and it was about stability. Today, if you want to thrive in the application economy, you have to be fast, flexible and adopt. We help customers build to change," he says.
"Automation enables that," Pope adds. "If you need to support 'built to change', you can't do that manually. You have to have automation around processes, systems and application. You can't be agile without automation.