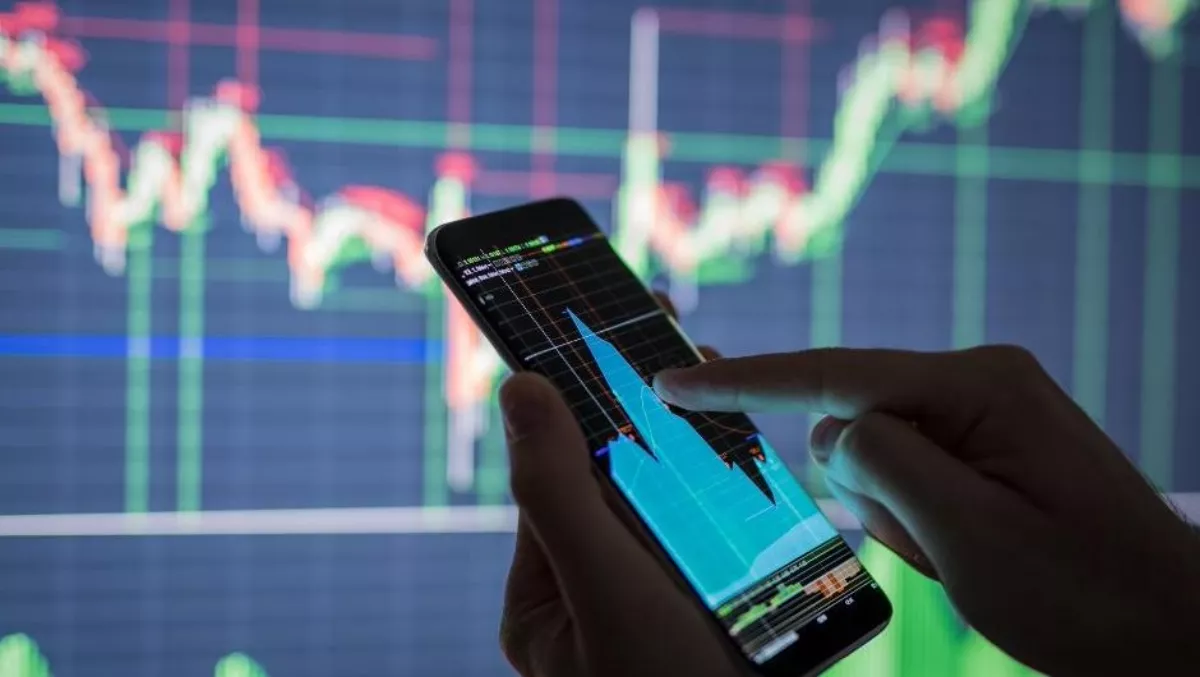 Exclusive: Is data monetisation the next big cash cow?
FYI, this story is more than a year old
In a recent interview with Techday, Accenture A/NZ applied intelligence lead Amit Bansal discussed the value of data and how businesses are beginning to monetise it.
IDC predicts that by 2019, 40% of all IT projects will create new digital services that monetise data, what are your thoughts on this?
Accenture's Technology Vision found that 62% of organisations are already taking steps at a slow and moderate pace to participate in digital ecosystems. New ecosystems of connected vehicles, homes, buildings and cities are developing rapidly.
This creates a great opportunity for businesses to create insights for their own operations as well as participate in the ecosystem to add further value to the data.
Why do you think data has become such a valuable commodity/what are some of the key ways you see people finding value in data?
Consumer expectations and habits are changing and organisations can no longer rely on old analytical models or transactional information.
In fact, a recent Accenture report found that 75% of people are comfortable with companies collecting their personal data if the company is transparent about how they are using it and let customers control how their data is being used.
As companies collect an increasing volume and variety of data, the opportunities also increase but companies need to assess the value of data collected and how to maximise the value that can be gained from it.
For example, if a telecom provider is able to provide data at an aggregate level to a retailer in terms of location, movement, footfall and demographics, the retailer can then optimise its retail presence (product mix, staff ratios at different times or make decisions on store expansion strategies).
Similarly, public event organisers like the F1 or Australian Open can use the same information for better planning of the precinct, food & beverage locations and crowd security and movement.
How can organisations transform raw enterprise data into actionable insights, and generate new revenue streams?
Raw data can only be turned into valuable insights when you know you can trust the data and has integrity and contextual information.
This data then needs to be accessible and scalable to form a structured view. Once this foundation is set then it is about finding the correlations and combining the data with other datasets (external and internal) to drive insights.
These insights can be either behavioural information, product information, pricing or cost optimisation opportunities.
Let's discuss some of the key opportunities to identify data monetisation, starting with customer and market. How can insights into customer spending pattern drive increased revenue?
We believe understanding digital signals are key to driving increased sales, this is where data monetisation plays a lead role. For example, a bank wants to identify prospects for loan or insurance needs when they are at their Zero Moment of Truth.
To do that the bank needs to understand the customer's behaviour but it cannot get that purely from internal transaction data, it needs to be augmented with browsing, social bureau (data monetisation organisations) and visits data. Let's break the problem down with a stepped example:
Phil is searching for a new home on popular Australian real estate sites for his recently expanded family. He leaves various online and offline footprints along the way which are captured across the lifecycle.
Phil recently got married and is looking for a bigger house > searches for a home online on sites like realestate.com.au> posts his excitement and shares notes and seeks inputs on social media > wants to ease his finances and lists his existing home for sale > looks for mortgage rates on various websites and opts in to receive a good offer> Phil is a prospect for a mortgage and we capture his demographics and lifestyle information.
In the above scenario if the bank knows all of the above about the prospect they can deliver an attractive offer at the Zero Moment of Truth, and greatly increase the likely hood of gaining a new customer. This is only possible by joining valuable bits of data from data providers.
In regards to business optimisation in what ways can insights into sales, costs and product performance create opportunities for optimisation?
There are a number of ways insights can influence and optimise sales, performance and costs for businesses.
For example, if a business is able to better understand buying patterns and consumer behaviour by augmenting external datasets (monetised data) and can then correlate that to inventory. Stock levels can then be greatly optimised by delivering the right product to the right store and reducing stock-outs and/or stock obsolesces or even heavy discounting.
On the flip side, stock optimisation can help prioritise the marketing and sales/discounting campaigns for retailers.
Product performance can be greatly optimised by building the correlation between complaints, external chatter, cancellations and returns. For example; we have seen this help drive changes in product features and bundles for telcos and in banking to drive improved compliance.
Related stories
Top stories