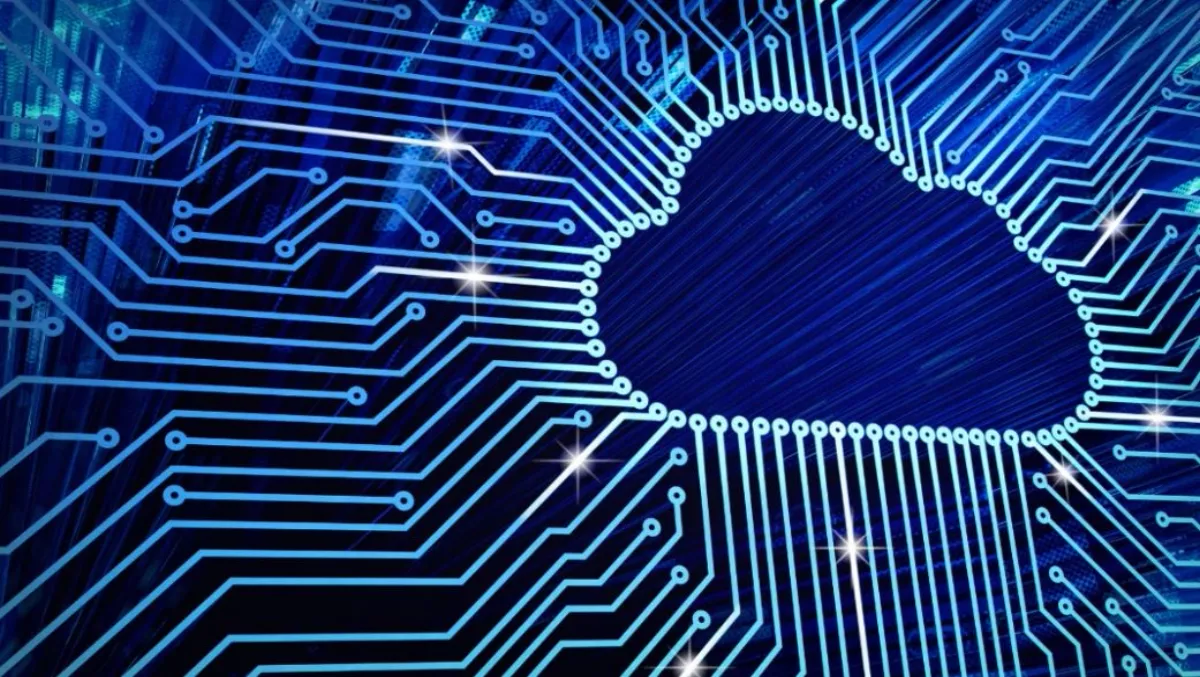 Exclusive: Dell discusses cloud client-computing
FYI, this story is more than a year old
Recently we had the opportunity to discuss cloud computing with Dell Cloud Client-Computing CTO Jeff McNaught.
Thin client technology has changed a fair bit since first hitting the market. How are the thin clients of today different to the ones from yesterday? Specifically, how have they evolved in the past 5 or so years?
The Wyse first began shipping in 1995, and one of the key elements of the thin client idea was its longevity. Instead of a PC, which you would typically swap out every few years, a thin client is intended to be in place for much longer, because it gets its performance from a data center or the cloud.
This means the thin client can sit on a desk for 10 years. That idea hasn't changed, but the capabilities of thin clients have evolved greatly. Over the past few years, we've moved to create thin clients that can handle the work of a light user at a call centre, through to the average office worker, all the way to workloads like content creation, engineering and other jobs that would typically require a powerful PC workstation.
How much of an impact has the popularisation of cloud had on thin clients and VDI? Both in terms of the technology itself and the uptake?
The increased popularity of cloud computing has accelerated what we can achieve with thin client technology and VDI. The old model of everyone coming to work with a PC is still popular in certain industries, but for the many organisations undergoing workforce transformation, there is a focus on supporting employees who are working from home or travelling, as well as those in the office.
One of the challenges businesses face is providing the mobile workforce access to its sensitive data so they can complete their day to day tasks. VDI and the cloud give these businesses the opportunity to host data in a secure data center while providing access to remote employees or contractors. All with the confidence that there are security measures in place to ensure data is safe.
What are the major driving factors for thin client or VDI adoption globally and in APAC?
Data regulation and legislation is a challenge for most businesses. With each country and region putting in place their own rules, our customers need to be confident their data is safe. Thin clients solve this challenge as they allow data to be stored in a secure data center and securely accessed by employees, whether they are in the office or on the road.
For customers with existing or ageing PC infrastructure, what are the upsides and downsides to converting these to thin clients (vs perhaps replacing infrastructure or going with a new Wyse thin client)?
As I mentioned earlier, thin clients are designed to be used as a long-term solution.
It's not uncommon to see these devices in offices for up to 15 years. Not only do thin clients have a long lifespan, but they also give customers the ability to upgrade into more sophisticated and more difficult application environments, without the need to replace their hardware. This is a much more cost-effective solution, no matter the size of the organisation.
Thin clients also offer increased flexibility. Organisations can keep everything in the data center and access it from a remote device quickly and easily when needed. Especially for customer-facing businesses, this helps employees respond to queries more effectively, making entire industries more adept and responsive without having to worry about the risk of loss or theft of data.
Dell just launched the Wyse 5070 thin client, what does this bring to the table?
The Wyse 5070 is the result of two years of research and development, creating a single device with a wide range of capabilities – we call it the swiss army knife. It is a small, portable device, about the size of a dictionary, and uses no fans so it's totally silent. It looks similar to a small PC but is very powerful for a thin client, with advanced graphics capabilities so it can support up to six displays, four of which can be full 4K at 60 Hertz There is a USB Type-C port, connections to data via Bluetooth or Wi-Fi, fibre network and other secure networking environments. And all these things come together in a box that can be used across an entire organisation for many different workloads.
Away from the 5070, Dell Wyse also offers the 1000, 3030, 5000 and the 7040, as well as the all in ones and mobile thin clients and the conversion software offerings. Out of these offering what is experiencing the highest or most rapid degree of growth and why?
Our new Wyse 5070 was just launched in May and we fully expect it to be our primary volume driver because its configuration flexibility allows it to broadly span both user requirements and price bands. The 5070 will ultimately replace six existing platforms in our Wyse portfolio while actually increasing market coverage because its capabilities for extended UHD multi-monitor support, slot and port expansion, and choice of operating systems and broker support from a single platform are pretty remarkable.
Beyond the 5070, our Wyse 3040, introduced in 2017, is our current volume leader. Its small size, low acquisition cost, and robust security and manageability features coupled with a rock-solid reliable computing experience for basic and task workers, has proven its popularity very quickly. It's a workhorse for enterprise customers and supports the latest virtualization, security and manageability software.
Finally, we also have our zero client, All-in-One and Mobile thin client solutions which are important in meeting the needs of customers who value the benefits of desktop virtualization yet have specific requirements for certain types of users. These platforms are critical to completing our portfolio of offerings and making Wyse the standard bearer for thin clients and end-to-end VDI solutions.
How significant is the APAC (specifically ANZ) market to Dell Wyse?
Well, of course, Dell is one of the strongest global brands in the world and our global mission of providing technology that helps human beings move forward includes everyone. Our opportunity to affect this mission in this region is really tied to its growth. Thin client units grew faster in APAC than in any other region worldwide in 2017, by a factor of 2.5 times the next closest region and 4 times the global growth rate according to IDC. So clearly this in an important region for Dell to do well.
The ANZ market specifically is playing an important role in Dell's regional growth. Over the last 8 quarters we have realised an average of over 60% share, winning substantial opportunities throughout that time – one of our best performing markets in the APAC region. Our latest offering, the Wyse 5070 will significantly help us drive continued growth in this market.
There is a great opportunity for companies in Australia who are struggling with workforce transformation to use this technology to enable their employees to work anywhere, anytime and with any workload no matter how complex, or how sensitive the data may be.
Considering the increased mobility and accessibility demands of the modern workforce, how can thin clients remain safe and secure?
The thin client is unique because all a company's data is kept on a server, it isn't affected if the device is lost or damaged, and will be password protected back on the server. All necessary applications and systems are accessible through the network but stored safely at HQ. As soon as a device leaves the ethernet of that organisation, it locks and there is no access to any of the data without proper credentials.
If there is an attempt to share the data externally the action is immediately prevented. Images can even be watermarked so photos or screengrabs of sensitive data can't be collected from other devices. Once the project is complete businesses can simply disconnect that thin client and files are not long accessible. It means businesses don't have to be concerned over remote working or collaborating with external talent while still giving them room to work in. Even if a device is lost, it's better to lose a $300 tablet than priceless data.
The magic of the Wyse 5070 thin client solution is the software architecture inside it that enables the free sharing of data while maintaining security. It's also far more cost-effective than standard work stations. The technology is a big game changer in the digital and workforce transformation space as it allows industries of all disciplines to take advantage of the VDI landscape.