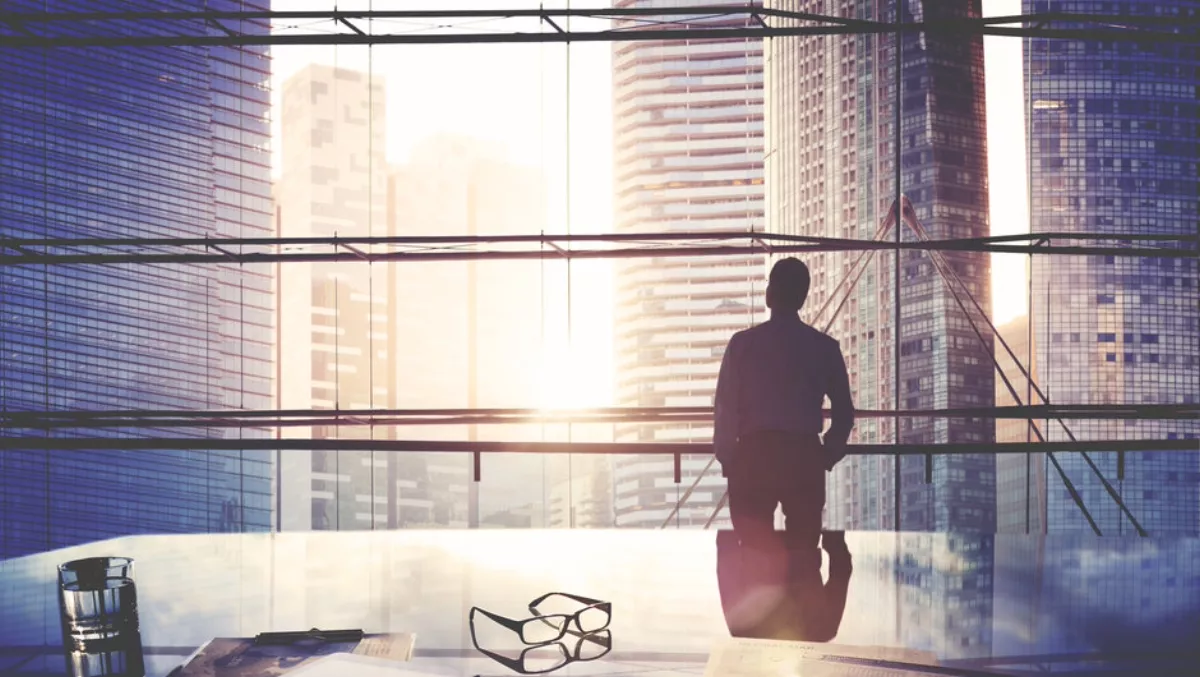 Exclusive: How to prepare your business for the digital age
Recently IT BRief had the opportunity to talk to HCL technologies SVP Michael Horton about HCL's recent developments and their plan for ANZ.
Let's just start by getting a little bit of background about you and HCL, can you tell me a bit more about the company and your experience with them?
My name is Michael George Horton and I am based in Perth, responsible for ANZ market development, client relationships, driving sales revenue and overseeing the successful delivery of a full range of services to our public and private sector enterprise clients.
HCL Technologies is an $8.4 billion next-generation global technology company that helps enterprises reimagine their business for the digital age spread across 44 countries. With more than 132,000 professionals from diverse nationalities, HCL focuses on creating real value for customers by taking 'Relationships Beyond the Contract'. Our ANZ journey began in 1998 and today we have offices in all major cities of Australia, including Sydney, Melbourne, Adelaide, Brisbane, Canberra and Perth. We have over 80 customers across a range of industries who are supported by 1400 employees within Australia and 1,600 employees offshore.
HCL collaborates with three of the top four banks and top three retailers in Australia. As a strategic supplier in software development, the Australian Federal Government has named HCL a partner of choice for leading firms in the country. These include financial enterprises, supermarket chains, telecommunications companies, and Australia's largest city council.
By empowering companies with next-gen integrated services, HCL ensures that the value it delivers is clear, focused, and quantifiable. Intrinsic to HCL's DNA is its Employees First culture, based on the ideals of trust, transparency, and value centricity. The HCL philosophy of partnering economic growth and welfare for the local community has also found fruition in Australia, ensuring our continued progress and development. How does HCL see the global SI market shifting?
We're seeing several key trends in the global SI market shift. The first one is about the customer spend in infrastructure as organisations build their digital enterprise and also use it to modernise their infrastructure. As businesses come off old infrastructure running a multiple data center footprint, they are trying to consolidate and bring them into a more hybrid model.
Secondly, the cloud is now being seen as a means to drive innovation and businesses are adding new capability and driving modernisation of applications, helping to build more digital applications in the process. Organisations also want to use the digital workplace as a lever to be able to drive significant employee experience and engagement, leveraging all the new capabilities of AI, cognitive, cloud-native technologies.
The third shift we are seeing is that the customers are continuing to focus on modernisation and new capability and a lot of spending is happening around employee experience and networking. There is a significant shift now in the way people consume infrastructure services and the commercial models around it. We're seeing a move from CAPEX models to infrastructure utility, and giving employees the ability to consume them in a more flexible up and down model.
Finally, the SI market is transitioning as most companies across a range of industry sectors now want an agile delivery model to reduce their associated technology costs. When organisations adopt agile practices, a fundamental shift in culture is required. At the same time, for HCL, our OEM partnerships also enable us to choose the right product for our customer and enable us to reduce the lead time for program delivery and support the new way in which our customers are purchasing and consuming IT services
Can you tell me a bit more about the company's evolution? HCL was established in 1976 and launched India's first 8C microcomputer two years later. By 1993, we formed our infrastructure outsourcing arm. HCL Technologies was founded in 1999 which catered mostly to the need of the software services and development/testing market. Our first office in Australia was in 1998 and in New Zealand in 1999. In 2005, we partnered with Boeing to support their Dreamliner program which resulted in us becoming the third largest engineering service provider in the world. Today, we are the fourth largest Indian outsourcing partner in the world.
Can you tell me a bit more about the Actain acquisition and what it means for HCL?
Palo Alto-based Actian is a leader in hybrid data management, cloud integration, and analytics solutions. HCL Technologies and Sumeru Equity Partners joined hands to acquire Actian in April 2018 which adds critical intellectual property to HCL's capabilities and enables us to execute digital transformation initiatives for global clients. Actian plays an important role in enhancing HCL's Mode 3 offerings in data management platforms and products.
Actian is a leader in empowering organisations to harness data and its flagship data analytics product, Vector, delivers enterprise-grade and open analytics to customers such as Xerox and eBay. Effective analytics help companies proactively anticipate customer needs, personalise products and services, deliver relevant offerings, mitigate risks, and optimise operational efficiency.
Actian is also the world's fastest database for advanced analytics, executing SQL queries 10 – 1000x faster than alternatives. Vector unleashes the power of commodity CPUs with the groundbreaking X100 query engine leveraging vector-based processing and on-chip memory and provides patented zero-penalty updates to incorporate operational data into the analytic workflow.
Actian's products complement HCL's solutions such as Cloud Native, Digital and Analytics, and DRYiCE and help companies harness the power of hybrid data.
Moving into 2019, what can you tell me about the company's overall strategy in ANZ and how your 'evolution' will impact your clients here?
Australia is a major opportunity market for HCL where we believe we can deliver business value and support Australian organisations as they undergo their digital transformation journey. Our Mode 1-2-3 strategy helps future proof our customers' business, by deploying a concurrent, three-point spotlight on the existing core of their business, new growth areas as well as future ecosystems. Each of the three modes has distinct outcomes and growth potential in an Australian business environment where digitisation is fundamentally changing how organisations operate and thrive.
We're also seeing that automation and cloud technologies are no longer options but are core components of any business transformation project. As businesses reinvent and transform themselves, only the enterprises that can compete via technology innovation, acceleration and flexibility will thrive.
We see ourselves as a partner with our customers helping them to digitise their entire customer experience process using analytics and cloud applications. In a world where our customers' business model is fast coming under threat, we aim to deliver an engagement on flexible and agile terms, which best reflects the key performance parameters of senior executives within our customer organisations. Our value portal framework allows customers to match grassroots innovation with operational stability – all this as part of the deal. Ultimately, we value 'Relationships Beyond The Contract'.