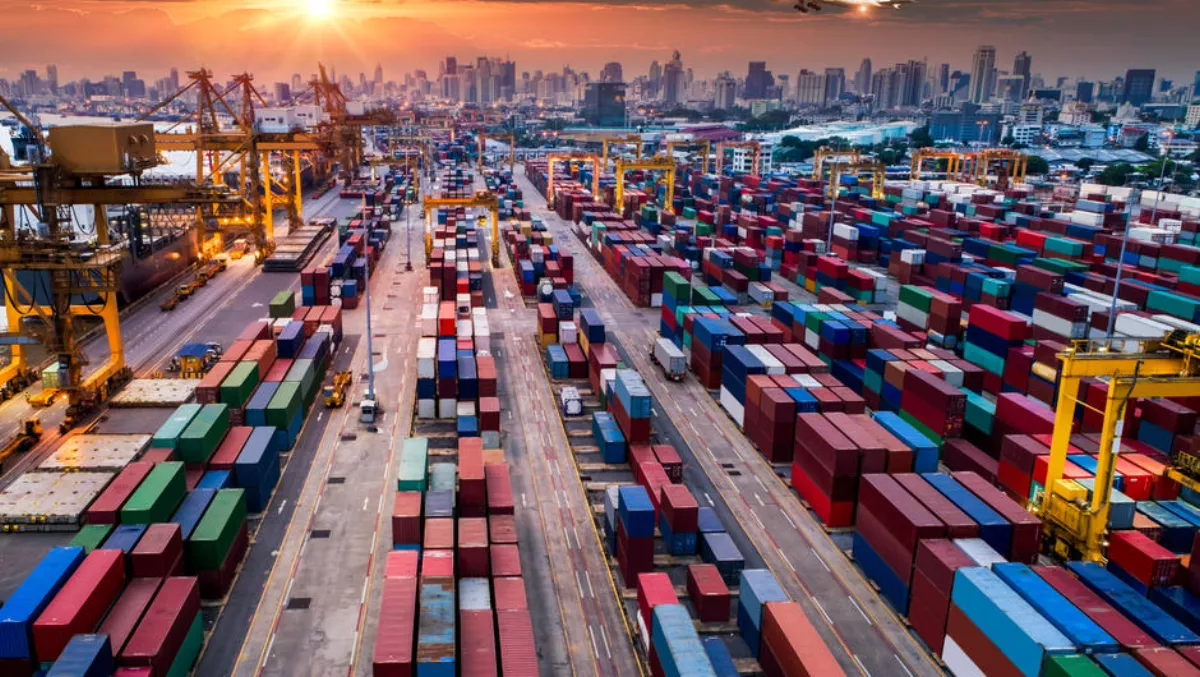 Interview: Meet the 7-year-old company disrupting NZ's logistics & freight industry
FYI, this story is more than a year old
Impacted by the arrival of new technology, the traditional freight and logistics market is going through exponential change – but at staggered pace.
While some parts of the industry are slower to adopt digital practices than others, on a whole – the industry is transforming a lot faster than other traditional industries in New Zealand.
Companies that do not keep up the pace of digital risk being left behind; irrespective of industry.
As a part of Kotahi's ongoing digital transformation strategy, the company selected Microsoft Azure as its foundation platform, migrating 100% of their applications and infrastructure to Azure.
Kotahi's digital journey will be discussed at the upcoming Business Intelligence Summit in Auckland by the company's head of Architecture, Lauren Percy.
In an exclusive interview with TechDay, Percy says the company has some exciting changes coming up which will enhance customer experience, reduce waste in the supply chain and remove complexity from the sector.
"Analytics has a significant part to play in our future," she adds.
Percy says she's had a fortunate start to her career, working with a team at a Kiwi innovator who wholly embraced agile working all the way back in 2001. Her later years with IBM and Microsoft laid a strong IT systems and software foundation for her later roles at Kotahi.
Kotahi was founded in 2011, and when comparing tech giants like IBM and Microsoft to Kotahi, Percy finds that although there are differences between these two types of companies, there are also similarities. Kotahi is New Zealand's largest supply chain collaborator; it was initially formed to manage the export and logistics of its shareholders – two export giants, Silver Fern Farms and Fonterra.
The company works with other exporters, importers and logistics partners to keep the country's export supply chain secure and sustainable, and ultimately at the forefront of this global industry.
The industry is indeed changing with the inception of the Internet of Things (IoT) first, and now blockchain which is taking off faster than expected says Percy.
Analytics and big data, and end-to-end automation are also set to disrupt the industry, Percy adds.
"Transport optimisation offers huge opportunities for the application of big data and analytics technologies to find better transport solutions for our customers.
"With powerful computing available via the cloud, it is now possible to look at monthly and daily data sets, whereas previously we would work with yearly information.
"One of the most exciting opportunities we see is end-to-end automation, utilising machine learning and self-tuning optimisation algorithms."
"Emerging technology is providing us with the ability to create smart, simple, online supply chain solutions that we couldn't in the past.
To hear more about Kotahi's digital journey, secure your spot at the 2018 Business Intelligence Summit.
What: 2018 Business Intelligence Summit Where: Grand Millennium Auckland When: 26-27 March 2018
The 2018 Business Intelligence Summit uncovers and examines BI programmes through the use of Cloud, AI, machine learningand analytics. This year's Summit focusses on unlocking from AI, machine learning and the semantic web for BI.
Delegates at the event can hope to gain varied insights into driving value from BI programmes through panel discussions, industry case studies and expert insights