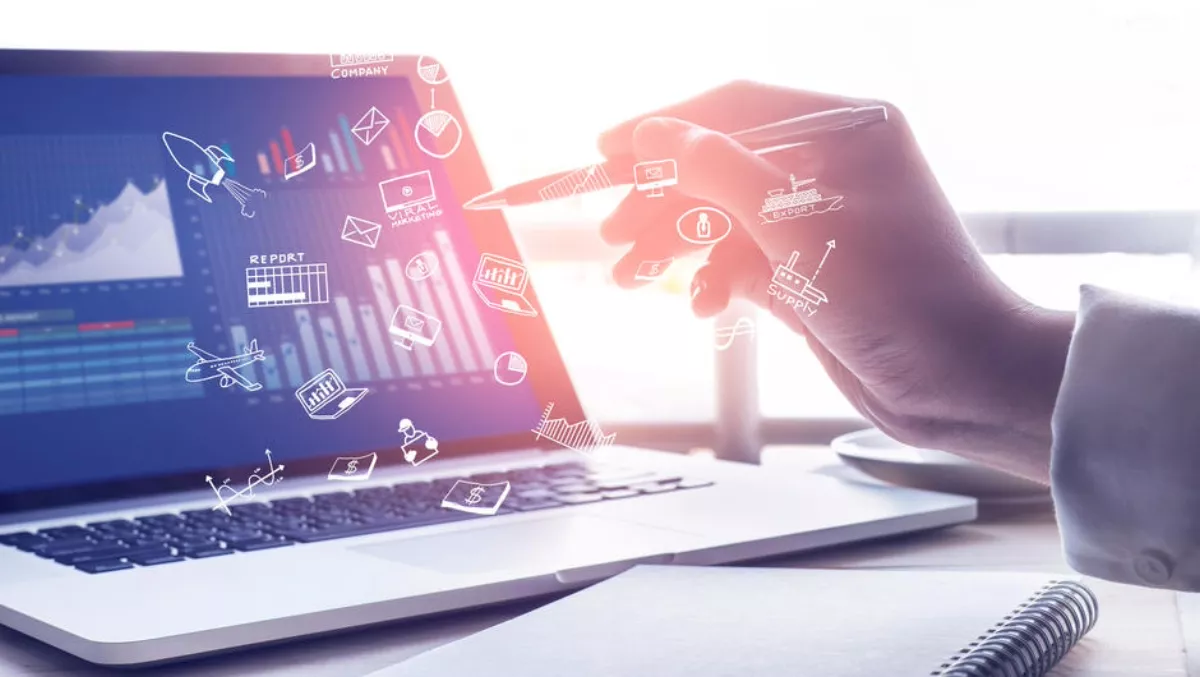 Exclusive interview: Application-centric VS. knowledge-centric architecture
FYI, this story is more than a year old
What: 2018 IT Architecture Forum When: 13 – 14 August Where: Crowne Plaza, Auckland
There's nothing glamorous about IT architecture. That's the word from serial entrepreneur Stefan Preston, whose impressive resume spans almost two decades, and touches a wide range of industries, including public sector, retail, furniture and tourism - to name a few.
Preston's latest venture is Meaningful Technology, a business born over lunch with the company's co-founder, technologist and former IBM chief technologist Dougal Watt.
Today, at just over a year old, Meaningful Technology is a thriving company serving everyone from small businesses, right up to those with revenue in excess of $500 million.
"I have been building my own companies since 2007," says Preston, who started his lingerie company Rose - Thorne in 2011 after serving as the CEO of lingerie giant Bendon.
"I spent five years exploring and experimenting different ways to make technology for the enterprise more agile, cheaper, and more effective," he says, in an exclusive interview with TechDay.
"I stumbled across web semantics three and a half years ago and started investing in web semantics stacks for my own companies. Eventually, I ran out of execution capability so I networked my way around and found Dougal.
"We had this epic lunch where we both realised we had come to the exact same conclusion from two different directions and that's when we hooked up and got this company going."
The two of them brought Matt Clayton on board to drive human-centred design of their overall product, impressed by his work as creative director of Little Giant.
Watt says that one of the key reasons the trio formed the company was to address a key issue many organisations today deal with.
"Historically, the way we are educated in the architecture profession, and as technologists in general, is to be process-centric, application-centric, and that's really the wrong way to think about it," explains Watt.
With that, the company is developing a cloud platform, called LimberGraph, which helps users move away from application-centric architecture and deploy knowledge-centric architecture instead.
"Focusing on knowledge-first, rather than at the application-level, vastly simplifies your ability to get things done," Preston adds. "The way we, Meaningful Technology, look at architecture is upside down from the way most of the industry thinks of architecture.
"Most of the industry looks at architecture from application first, thinking about the processes first, while the very last thing they think about is how they store the data. We tip that on its head.
"When you use LimberGraph, the very first thing you do is structure your knowledge, and you do that in graphic interface, and then we ingest all of the data from all of the legacy systems, anything to do with your company conforming to the structure, and that structure is a plain English model of how you want your business to compete in the future, it's nothing to do with the past.
"It's how you need to compete to be successful in the future," continues Preston.
"After that, we have a whole lot of other tools in the platform that allow you to integrate any application or analytics, anything you want, effectively giving you an enterprise operating system."
Watt adds, "One set of conversations that we see, time and time again, is around analytics and around legacy system migration.
Watt says the rise in conversations around analytics stems from the organisation's data warehouse, which is Watt says, "just has rubbish in it, and they just get rubbish out.
Watt adds, "Businesses hate spending money and waiting 6 months to get a report and they just feel like throwing it all away and burning it to the ground and starting again.
"It's because of the fundamental issues with organisations that focus on the wrong part of the architecture - the application architecture, not the knowledge architecture.
With over 11 years spent at IBM New Zealand, where he held roles as a senior architect and chief technologist, Dougal Watt is an industry veteran.
A regular keynote speaker at industry events, the technologist singles out the upcoming IT Architecture Forum as one of his favourites
"I really like industry events. Architecture is a really important discipline, and it's changed a hell of a lot in recent years."
Preston adds, "From a businessperson's point of view, for me, immersing myself in the tech world has been a revelation. I know when I talk to other businesspeople about technology architecture, it's as if the boards who are meeting with their IT groups have built themselves a shanty-town with their technology.
"The difference between a shanty-town and a castle is that, for a castle, you need a plan, you need an architecture.
"Being very careful about choosing your architecture upfront is super critical to building technology like you would build a castle. You need something that's robust and isn't going to fall over at the slightest change.
"So, for me, this space, IT architecture, is important, particularly at the moment because of the tremendous amount of change and the challenges in the market.
"At the event, I expect people to be talking to us about all the buzzwords, you know - like machine learning, blockchain, all this stuff which, to be honest, is really all great - but it's what we think of as application-level technologies.
"People love talking about them because they can relate to them. There are so many people talking about big data and data lakes and all the rest of it, and they are just lakes full of junk.
"No one can do anything with them because they can't get to their data," continues Preston.
"That's our message. All these things could work well, could work as advertised, if you could actually get the knowledge to them. If you could, they would be able to give you useful insights."
Stefan Preston is a featured keynote speaker at the upcoming IT Architecture Forum. The Forum is your opportunity to hear more about knowledge-centric architecture, among many other sessions that tackle key issues, trends and challenges in the architecture market.
The IT Architecture Forum is a must-attend, popular event that is sure to sell out fast, so click here to secure your position today.