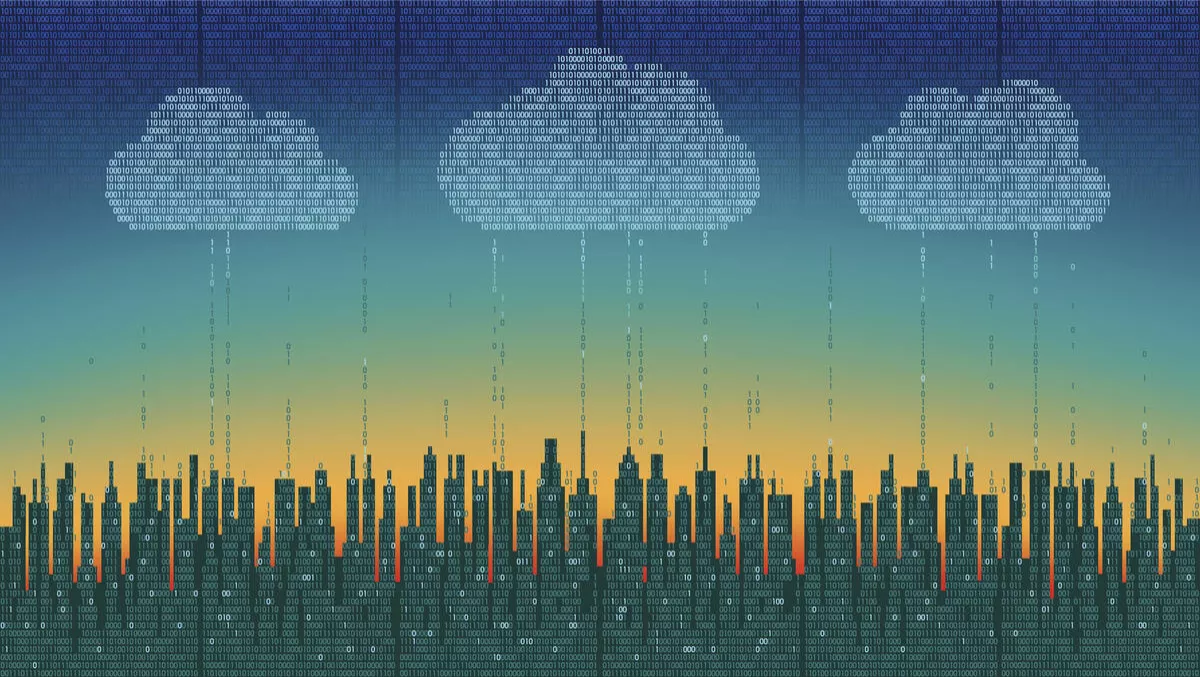 Interview: HPE on being at the forefront of the hybrid IT revolution
FYI, this story is more than a year old
Data Centers are not dying, security is no longer the number one concern for customers and a focus on speed-to-market is what's driving hybrid IT adoption.
That's the word from Chris Weber, HPE's director and general manager, Pointnext, South Pacific. Weber breaks down the benefits, trends and future of hybrid IT, and how HPE's solutions help customers accelerate their transformation journey - whatever direction they want to go.
What trends around hybrid IT have you noticed in Australia and New Zealand (ANZ) in comparison to other markets?
We're seeing enterprise, government and small business all adopting their own technology roadmap which has a hybrid IT and cloud flavour to it.
We've noticed a rapid adoption of cloud technologies in various pockets. For example, we are seeing dev test workloads move to the public cloud, both Azure and Amazon.
However, there's less demand for public services for corporate applications, and almost a swing back of those applications back into hybrid IT infrastructure.
So, in place of all that hype around the idea of cloud taking over the data center, we are seeing a more balanced approach.
A lot of our conversations with customers are around looking at their workloads and where they best fit. There seems to be more rationale behind the decisions being made of where the workload best fits, either public or private. Whereas, in the past, everything was just moved to the cloud.
Overall, we are seeing a migration back to private/hybrid cloud for workloads as much as we're seeing the adoption of public cloud.
HPE has the solutions to help customers on their journey, whatever way they decide to go.
What's driving this migration to hybrid IT?
It's still speed to market and the rapid adoption of technologies and deploying applications.
If we look at the original drivers, where public cloud started from, it was that ability to rapidly scale and to deploy storage at very low costs.
As toolsets are available to businesses at a relatively low cost point and in consumption models, our customers are gaining the success, luxuries and benefits of the public cloud but in their own private environments.
It's an evolution as large organisations like HPE start to address their own revenue streams as they move from what was once a CapEx-hungry model to more operational models where customers can consume hardware, software and services on an as-needed basis just as they can in public cloud.
What are the main concerns of customers when considering a hybrid IT approach, and how does Flexible Capacity guarantee customers a successful transition?
Guarantee is an interesting word and one we are always challenged by especially because every customer environment is different.
One challenge customers face is just moving their budgets from a CapEx-hungry organisation to an OpEx style.
The second is comfort in the level and ability to run these workloads and the utilisation of the toolsets, the automation toolsets, available.
As opposed to security elements, it's more around the risk of managing the environment now.
Security concerns are pretty much dissolved these days. Security has typically been a customer's number concern for many years, but now a focus on speed to market and cost-efficient solutions is really taking over.
HPE can tick all those boxes.
What differentiators give HPE a unique and competitive edge in ANZ?
HPE has competitors right across the portfolio, from the data center to hybrid storage or on the edge. With the traditional competitors - Dell EMC or Cisco - if you look at the HPE's end-to-end portfolio wrapped with the Pointnext capabilities, it's somewhat unmatched.
There are gaps across Cisco's portfolio – not being strong in storage – and likewise, with Dell EMC not having edge products or networking products, although they are strong in storage and server.
HPE is still really the only one on the market that covers the whole portfolio.
We've intentionally made a decision not to be everything to everyone. Our skills are heavily dominated towards the HPE technology-set so we have a deep specialisation in those products. HPE stays away from trying to be everything to everyone to keep us core to the hybrid IT strategy.
So, the differentiator is that HPE are very much purists in what we do.
HPE are actually even going to thin down the portfolio, even more - to make sure they are the number one in hybrid IT.
What will the future of hybrid IT look like?
We are going to see a continued growth in public and private clouds.
HPE has a very strong partnership with Microsoft and the Azure platform and is still seeing a huge consumption of direct customers' IT infrastructure.
HPE is having some phenomenal results across our hardware business lines, both in the service provider and public and private sector.
We are not seeing those doom and gloom stories of the data center dying. We are just seeing the customer become smarter in the way they consumer their infrastructure from HPE.
Obviously, there will be far stronger pursuance by the Amazons of the world in offering products and services to get customers out of the data center.
HPE really needs to take a strong play both with direct customers, as well as channel partners and service provider partners and make sure we enable them with the right skills and technologies to be able to fend of the public and private workloads that are not HPE.
And HPE has to make sure they have the skills and capabilities to help customers whatever way they want to go - public or private.
Visit the website for more information on how HPE can help accelerate your hybrid IT transformation.