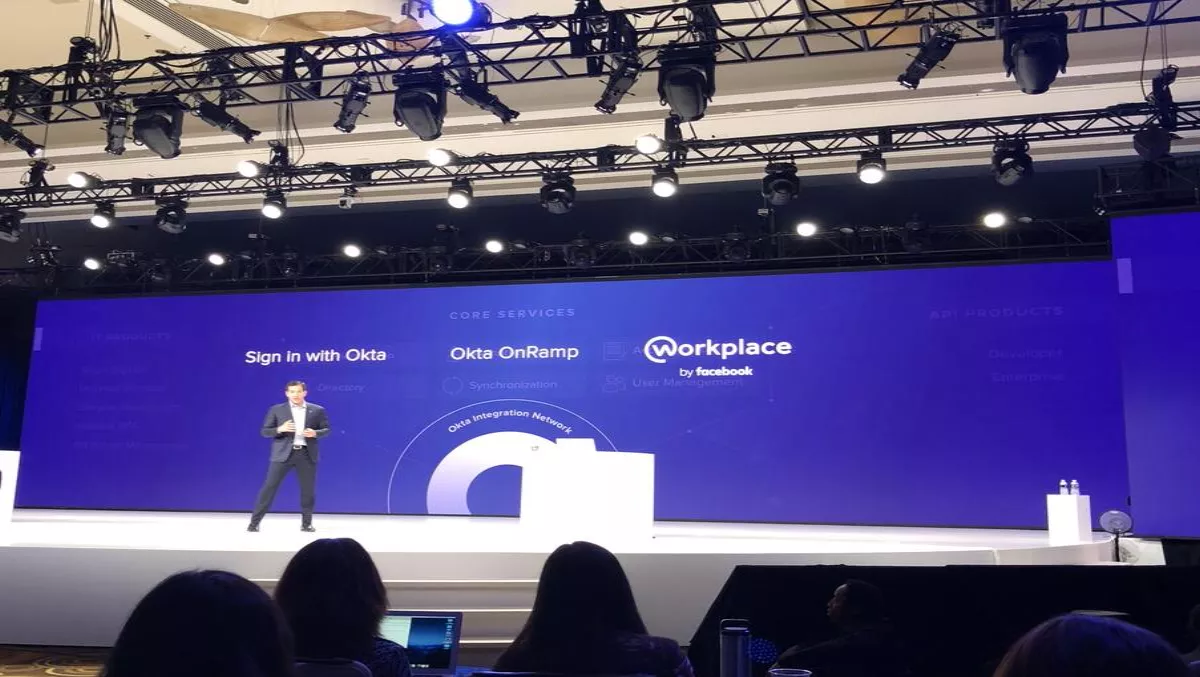 Exclusive interview: Identity and access management challenges in ANZ
FYI, this story is more than a year old
The role of identity and access management solutions are becoming increasingly important as sensitive data is stored in the cloud, giving employees access to the information 24/7.
As a company, Okta has worked on making identity and access management as user-jriendly and seamless as possible while ensuring it's secure at the same time.
TechDay sat down with Okta APAC vice president Graham Pearson at Oktane18 to talk about opportunities and challenges it faces in the region.
Why opportunity does cloud adoption present for Okta?
All businesses are moving to the cloud.
Microsoft doesn't want you to have Outlook on your servers anymore, they want you to have Office 365 so all the traditional legacy companies are pushing you to go to the cloud.
As soon as you're in the cloud, then you become very interesting to Okta, because we're the plumbing that secures all your cloud-based applications.
I always say, the best thing about the cloud is that I can access any application, at any time, on any device - but the worst thing about the cloud is that I can access any application, at any time, on any device
So that's the killer, and if I've got access to any application at any time, I need to be able to deactivate my access if I leave my company, and that's where true lifecycle management and true identity management (IM) today comes in.
There's a real use case for it, where 20 years ago there wasn't a real use case for it.
What are some of the challenges Okta faces in Australia and New Zealand?
One of the challenges is finding the perfect person to come and work for us.
I'm always trying to find the absolute number one identity person, and there's not a lot of them out there.
What Okta does is we're a good training ground for breeding new identity management specialists.
So we're getting kids pretty much fresh out of the university, they come into our sales development rep (SDR) teams or our business development team, and they start to learn their craft of what is identity management, how is identity management solves, what's multifactor authentication, single sign-on etc., and then we promote from within.
Our first goal is always to promote from within because that way, we're building those next identity specialists.
The second biggest challenge when we talk about Okta and competitors is we are still educating the customer base out there, still getting them to understand there is a better, easier way.
Twenty years ago, identity management was extremely expensive, not only to buy the license but to implement.
It was normally three to five times the cost of your license, so if you spent $400,000 on your license, you'd be spending upwards of a million dollars plus to get it implemented, and then it would take five years to implement.
How is Okta working on educating the customer base?
Education comes from marketing, and we've got user groups and user forums happening on a regular basis every month or two months in Sydney, Brisbane, or in Melbourne.
We also did one in Wellington a few weeks ago, and we've got around 60 people from and New Zealand here at our Oktane conference.
What are some of Okta's plans in the APAC region?
ANZ is predominantly the biggest market for us at the moment, because it's the one we live in, and the one we are concentrating on.
If we were to invest in Japan, Japan would be much bigger than Australia and NZ, but it's where we focus on.
It just so happens that I started with Okta when I was based in Sydney, so you're always going to focus on your home ground but we have teams that are starting to open up Asia for us.
Little by little, it's not a big push but we already have customers in Japan, Thailand, the Philippines, and now we have partners in India, Singapore, Japan, the Philippines, and New Zealand.
This is the year we're dipping our toes in the water in Asia but we've got some strong partners and customers and there's interest.
Four years ago there was no interest, but now there is, and building up our partner network will be our starting point.
What are some of the products Okta's just released that you're most excited about?
Out of the announcements that happened at Oktane, the fact that Workplace by Facebook and VMware have signed on as early partners is just another big validation of the company.
I love OnRamp.
We've had the Business At Work survey for a few years now, and we always used to tell customers that if you're looking at a new cloud app, use the survey, because you can see what like-minded companies are doing, then you can just choose an application from there and then you can trial it.
The fact they can not only find the application, they can click on a button and get a free trial of that application, click another button and implement it, I think that's really cool.
The second one is the Okta ThreatInsights.
We know that there are threats coming into the organisation and now, you have a really quick and easy way to make a decision as to what you want to do with those, so we've given people choice back again - you can block it, allow it, or put another factor of authentication on it.
I think removing the need for passwords going to be a game changer.
20 years ago, they said they had single sign-on, but now it's true.