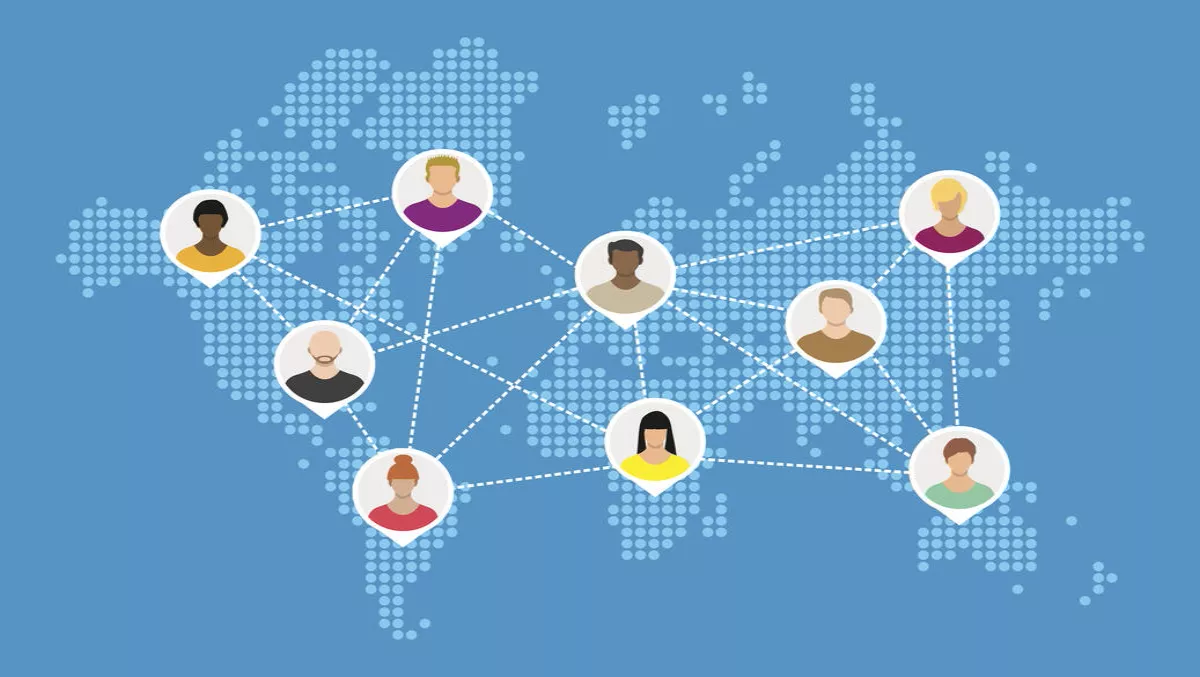 Exclusive interview: SEEK's new video platform set to revolutionise recruitment
FYI, this story is more than a year old
SEEK is on a mission to revolutionise the way employers and recruiters find talent and conduct interviews.
And to do this, the employment marketplace is collaborating with Spark Hire, a company known for its global video interviewing platform.
The SEEK Video Screen by Spark Hire is a collaborative shortlisting and interviewing tool that streamlines the hiring process, connecting talent with recruiters faster.
From cutting 10 hours off the hiring process or functioning up to 10 times faster than traditional phone screening recruitment methods to reducing unconscious bias in the interview process – the impact the SEEK Video Screen is anticipated to have on the way we recruit is exciting.
In an exclusive interview, SEEK's managing director of A/NZ, Michael Ilczynski, and Josh Tolan, Spark Hire's CEO discuss the new platform, eradicating unconscious bias, and the collaboration's first customer – National Bank Australia.
How does the platform reduce unconscious bias in the interview process?
Michael: The most exciting aspect about this product is the reduction in bias in the interview process.
Video interviews can lessen unconscious biases and make compliance easier because hiring managers and recruiters can compare candidates side-by-side, answering identical questions.
Geographic bias is removed with the ability for candidates located anywhere to complete video interviews at a time and place that suits them
Josh: Video screening is a more consistent method of evaluating as the more standardised you can keep the experience, the better your documentation is and the more compliant you are going to be.
It enables hirers and recruiters to easily share video interviews with multiple stakeholders or internal team members.
This ensures the decision to take a candidate through to the next round is based on combined feedback and not just one person's potentially bias opinion.
How else does SEEK Video Screen benefit candidates?
Michael: We've been trialing video screening internally for almost a year now and what we have found is that candidates feel more able to express themselves.
We're seeing great feedback from clients and with candidates, even if they are not successful.
Candidates report feeling more satisfied that they had a better chance to present and express themselves and be more than a piece of paper.
This is particularly important for candidates who might be in a different geographical location to where they are applying.
Josh: Video screening offers a much more personalised experience for candidates. Spark Hire recently surveyed more than 50,000 candidates that had completed a video interview on the platform and the average rating for their experience was 4.4 out of 5 stars.
For employers, SEEK Video Screen enables employer value branding opportunities. Hirers can add a welcome video, use video questions and even video messaging to make the experience feel more personalised.
What other challenges, problems or trends in recruitment in Australia New Zealand will the platform address?
Josh: Video screening is particularly effective when implemented for high volume hiring.
Recruiters and hirers are able to pose the same five to six questions to a large number of candidates and review responses back to back.
With candidate responses taking around 90-120 seconds each, it opens up the ability for hirers to review a large number of potential candidates in a very short space of time.
Michael: Working virtually or remotely is a growing trend that's showing no signs of slowing down.
SEEK Video Screen by Spark Hire makes hiring a remote workforce so much easier. With video screening recruiters and hirers can assess candidates remotely with more accuracy.
Could the SEEK Video Screen remove the need for recruitment agencies or rather, will it work alongside these agencies?
Michael: SEEK Video Screen is designed to provide efficiencies to the processes that recruitment agencies currently go through. Recruitment agencies can replace phone screens with video screen and get to a highly relevant candidate shortlist for their client in a reduced time-frame.
Josh: By conducting video interviews, hiring teams can better evaluate personality and communication skills in far less time; improving quality of hire and allowing candidates to showcase their personality and their skills.
With collaboration features and sharing options, hiring teams can facilitate thoughtful discussions on which candidates they should pursue.
One of your first customers is National Bank Australia, can you see this platform being utilised by SMBs?
Michael: Yes absolutely, SEEK Video Screen by Spark Hire is a very intuitive platform that allows ease of use. We are seeing clients use it across a range of role types, even those without high volume applications, as things like 'culture fit' are just as important as the time efficiency value.
Being able to make more informed hiring decisions using video screening allows our clients to increase their confidence in who they hire. This also improves retention rates ongoing.
We have seen organisations of all sizes and industries use SEEK Video Screen by Spark Hire and there is definitely a large percentage of these that are SMB's.
Time efficiencies are critical within SMB's where oftentimes recruitment is not the main focus for the person within the organisation responsible for reviewing applications.
This person is also not always an experienced recruiter therefore being able to share video interviews with the relevant hiring manager ensures the decision maker has more information at hand to make decisions with confidence.
There are extensive help articles, training videos and links to contact SEEK support all within the platform. We have designed our pricing model to allow a 'use as required' option.
All contracts are flexible month to month subscriptions so clients can upgrade, downgrade or cancel in line with recruitment needs.
Currently, phone and video screening recruitment and interview methods exist but how does the SEEK Video Screen revolutionise the way recruiters find talent?
Josh: Aside from product features that differentiate SEEK Video Screen in the market, the product and business strategy behind SEEK Video Screen are what will ultimately make the most meaningful impact.
The Spark Hire team's keen focus on building an easy to use, practical product and the business decision to go to market with a flexible and cost-effective pricing structure are what will drive adoption of video screening in the Australia and New Zealand market.
Video recruitment solutions have existed for several years, but many organisations are just starting to adopt this technology.
Recruiters and hirers need a tool that is simple to use with features that are purpose-built to make their jobs easier. Adoption is what will lead to candidates and hirers recognizing SEEK Video Screen as a "standard" part of the recruitment process.
With the speed at which technology is advancing, do you think it is possible platforms like SEEK Video Screen could completely replace the need for in person interviews?
Josh: Video interviews aren't a replacement for the in-person interviews.
They are designed to enhance the experience and hirers are able to avoid multiple rounds of face-to-face interviews being conducted with different stakeholders across the business through share links.
Michael: There will always be organisations and recruitment agents that require a face to face interview before making the final offer. Technology can go a long way to providing efficiencies up to this point, as we see through video screen.
We had one client who used video interviews between the first and final face-to-face interviews for a senior National Talent Acquisitions role.
They were able to share the video interview with many senior internal stakeholders and get feedback before bringing in only the best two candidates for the final round.
Related stories
Top stories