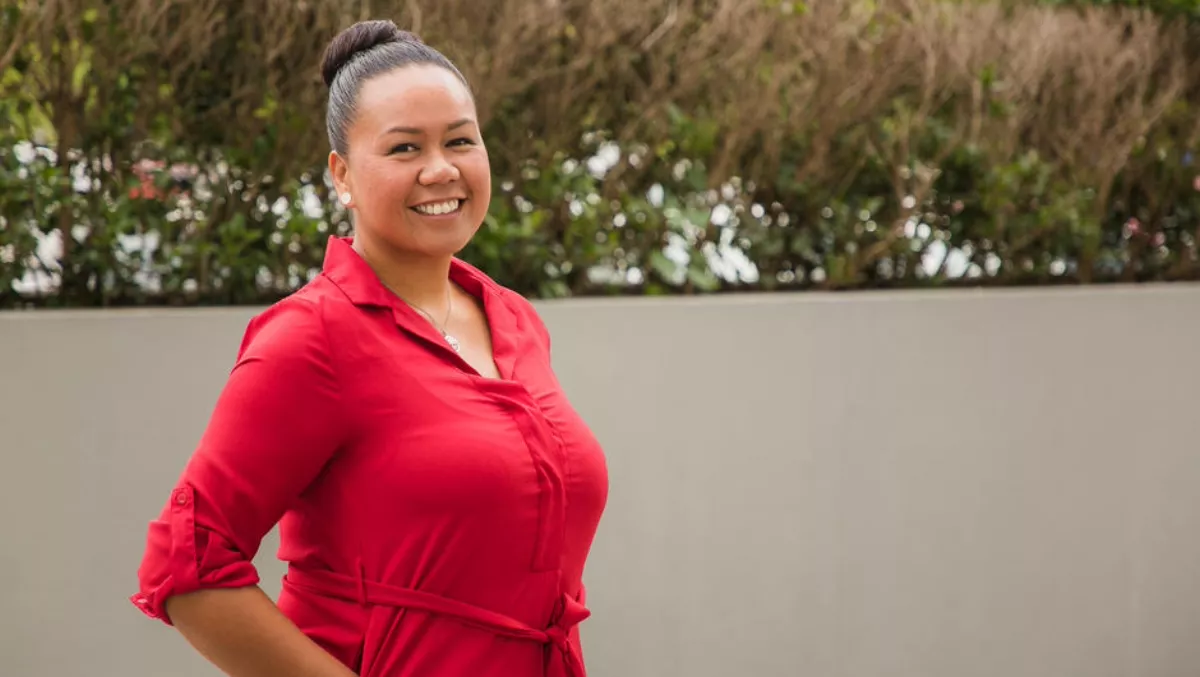 Interview: Vodafone's Kirstin Te Wao on workplace diversity & inclusion
FYI, this story is more than a year old
When you think about Vodafone's company culture, what's the first thing that comes to mind?
After speaking with the company's diversity and inclusion lead, Kirstin Te Wao, Vodafone's focus on inclusion, creating a sense of belonging for all staff, and empowering diversity from the ground right up to the board room is apparent.
During her ten-year (and still going) stint at Vodafone, Te Wao had a lot to do with instilling these values across the company.
In her first year in the role, she deployed Vodafone's global parental leave policy which enables all staff to have 100% of their salaries paid for the first 16 weeks of their leave.
In addition, the policy includes the Phased Return Scheme which means primary carers that have been on extended parental leave can come back to work for 30 hours, yet be paid for 40.
"Essentially, it's like an extra day off work but being paid for it, which removes the financial burden while enabling people to have that quality time with young children in those really early and important years," Te Wao explains.
"From a personal perspective, as a mother to be able to have that time with my kids before coming back to work, was huge. That's something we really value, even just the sentiment behind it."'
Te Wao has held a range of different roles during her time at Vodafone, starting in the customers operation team. From there, she "moved around a bit, and spent a bit of time in technology as a business analyst, experiencing all of the things that come with that being a woman."
"When I joined the technology function, it broke down a lot of stereotypes that I assumed in my head about technology teams."
"What I mean by that is when I moved into the business, yes there are a lot of guys across the team yet I was fortunate to be in a role where collaboration is a strength that you need to be able to do your job well as a business analyst."
"However, back then, there was definitely a lack of diversity in terms women in the IT development team I was in," Te Wao says.
"And also, the cultural diversity that I experienced being a Maori woman in technology - there was also that additional layer of complexity there in finding community so at that time we formed a collective in terms of identifying others within the technology space."
"We came together to support women and Maori and Pacifica - that was the way we were able to maintain a sense of belonging."
The diversity and inclusion lead was a newly created role that Te Wao was appointed to in 2014. She believes the creation of the position "showed the company's willingness and thought leadership because at that time there were no other diversity and inclusion leads around."
"I feel really proud now that there's a community of D&I practitioners, however we were pioneering way back in 2014 in getting a person whose full-time focus was to ensure we were creating an inclusive organisation that was growing and fostering diversity across the company and for our customers."
Today, gender diversity, and diversity in general, is picking up more momentum than ever before, says Te Wao.
"Society in general is at a point in time where there is a movement around creating a more inclusive world globally – and Aotearoa is certainly in that space as well."
"It's very topical, it's very front of mind and one of the things that I believe will help move organistions forward is collaboration."
"Vodafone has been on this journey for many years now and I've in the role for almost four years, we have a lot of experience in implementing these initiatives such as our employee networks – we've got different networks that support different forms of diversity."
"These networks not only create a community but it helps us as a business understand what the challenges are and to be able to adapt our organisational culture to be able to meet the needs of our staff and customers."
"We've got 3000 people roughly across the country, so we look to grow, really organically, our employee networks which celebrate different forms of diversity and the key thing that's unique about our networks is that now they are contributing to the organisation's direction and strategy for diversity and inclusion."
"The networks are really grassroots led – they are formed by the people, maintained by the people, and the networks come up with their own plans. My job is to help support them and give them the tools and processes to enable to bring those initiatives to life."
"In terms of our executive team, while they are there to support and endorse our strategy, they also have a role to play – a network executive sponsor role."
"They advocate on behalf of the networks that they've adopted across the business and within their team – for example, they might provide funding for events the networks want to run."
"To take it up another level, their role as our executive team is to be open to feedback from the Diversity and Inclusion Committee to identify and remove barriers that are preventing us from being a really inclusive organisation."
"When we talk about [our policies] internally, that's one thing, it reaches a certain community in our company, but when we talk about them further two things happen: People see what we do externally and think, 'Oh, I forgot about that, Vodafone is a great company to work for', and the other thing is other companies look at us and go – 'Oh wow, if they can do it there, we can do that here'."
"We hope [our work] inspires other companies to pick up the lead. We're happy to share our resources and our policies and the process that we took. It's important for Aotearoa that we do these things."
"We all have a responsibility to ensure our kids are growing up in a really inclusive world. Kids aren't born with bias, that's instilled in them over time."
"What we want to do is actually start the discussion – Why is it that I have these stereotypes in my head that women should be at home and men are the breadwinners? Why is that?"
"Let's break down those barriers and those stereotypes and talk about what we can do make sure every organisation is more inclusive of people that come from different backgrounds, different walks of life and have been through different experiences."
Related stories
Top stories