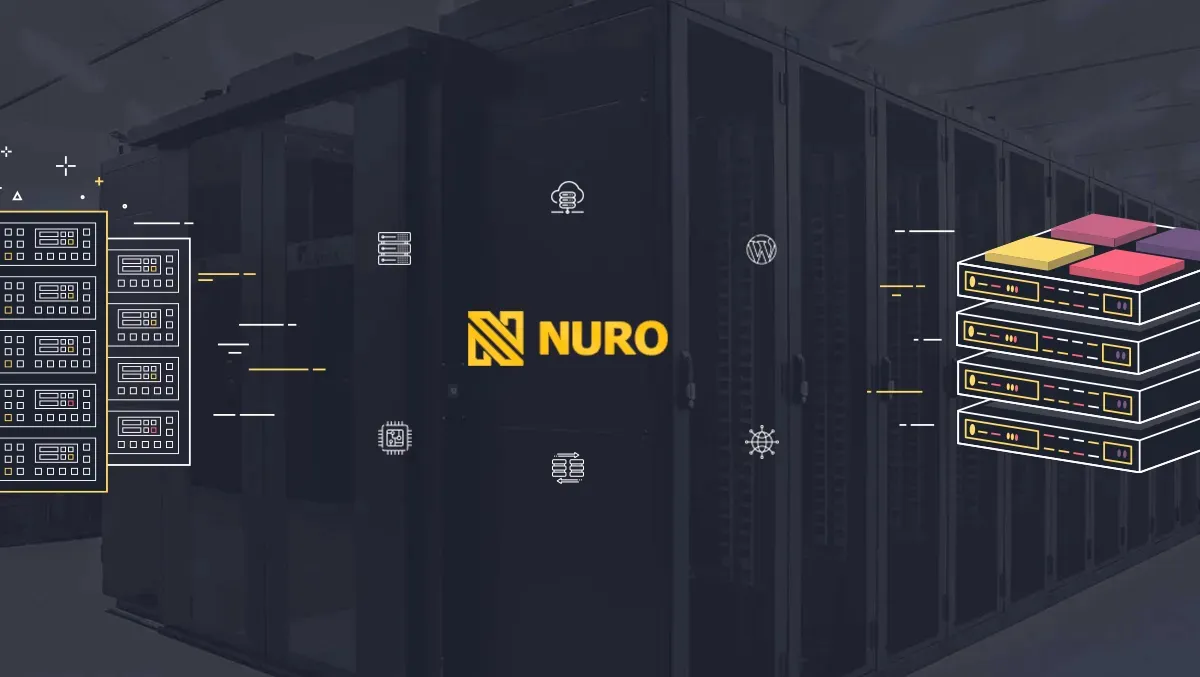 Exclusive: Nuro brings web hosting excellence to NZ businesses
As businesses often rely on their digital profile and website to market themselves, it is essential that they have a successfully run web hosting platform for operations to run smoothly.
Without the right web hosting partner, organisations can often run into downtime and other issues that affects their business success.
The experts at PMC Digital Group understand this and have worked tirelessly as a team to create a world-class web hosting company called Nuro.
Nuro Group Ltd, trading as Nuro, will offer free cPanel web hosting and will be the only company to do so in New Zealand.
This innovative project is spearheaded by Ben Simpson, who has worked in the web hosting industry for the past 17 years and has a wealth of experience in this field.
"I took an 18 month break from working after the sale of HD to Voyager in 2019, to focus on my personal growth and development, but recently came back into the workforce as the Business Development Manager (BDM) for PMC Digital Group," he says.
"In this role, I have been working on digital transformation for the company, which has included creating systems, eCommerce websites and implementing automation to the back-office systems."
He says the Nuro is proud to offer state-of-the-art hosting features to clients. A dedicated team of experts ensures that websites are always up and running and that data is safe and secure using the best in advanced technology.
"We offer advanced features – such as full DNS zone management with every domain name and cost-effective domain names," says Simpson.
"Free cPanel web hosting is a type of hosting service that allows customers to store their website on our servers at no cost to them. This can be a good option for customers who are just starting out or have small, low-traffic websites. However, free hosting plans do come with limitations, such as limited SSD storage space."
Simpson says that Nuro's hosting features include impressive technology such as:
99.99% Uptime SLA: Nuro guarantees that a website will be available and accessible to visitors 99.99% of the time.
High-speed Servers: Nuro servers are high-spec, powerful and fast, ensuring that a website loads quickly and smoothly.
A secure data centre: The company uses CDC Data Centres, a state-of-the-art hyperscale data centre in Auckland, offering 100% power uptime and accessibility with multiple layers of security, CDC are the largest and most secure centres of their type in New Zealand.
Extensive support: A team of experts are available to assist and provide expert help.
Hosting solutions are also scalable, so users can easily upgrade their plan as their website grows and needs change. A user-friendly control panel makes it easy for organisations to manage hosting and domains without any technical expertise.
"We are committed to providing our clients with the best possible experience, and will be offering support to ensure that any issues are addressed quickly and efficiently," says Simpson.
"We are also proud to be the only company offering free cPanel hosting in New Zealand, which we believe will be a major advantage for us."
Nuro's experience and advanced features make it a competitive choice for web hosting in New Zealand. With a broad appeal to customers due to its cost-effective, feature-rich solutions, the company is set to take the web hosting market by storm in the year ahead.
"I am looking forward to the challenges and opportunities that come with leading Nuro, and I am confident that we will be successful in building a world-class hosting company," says Simpson.