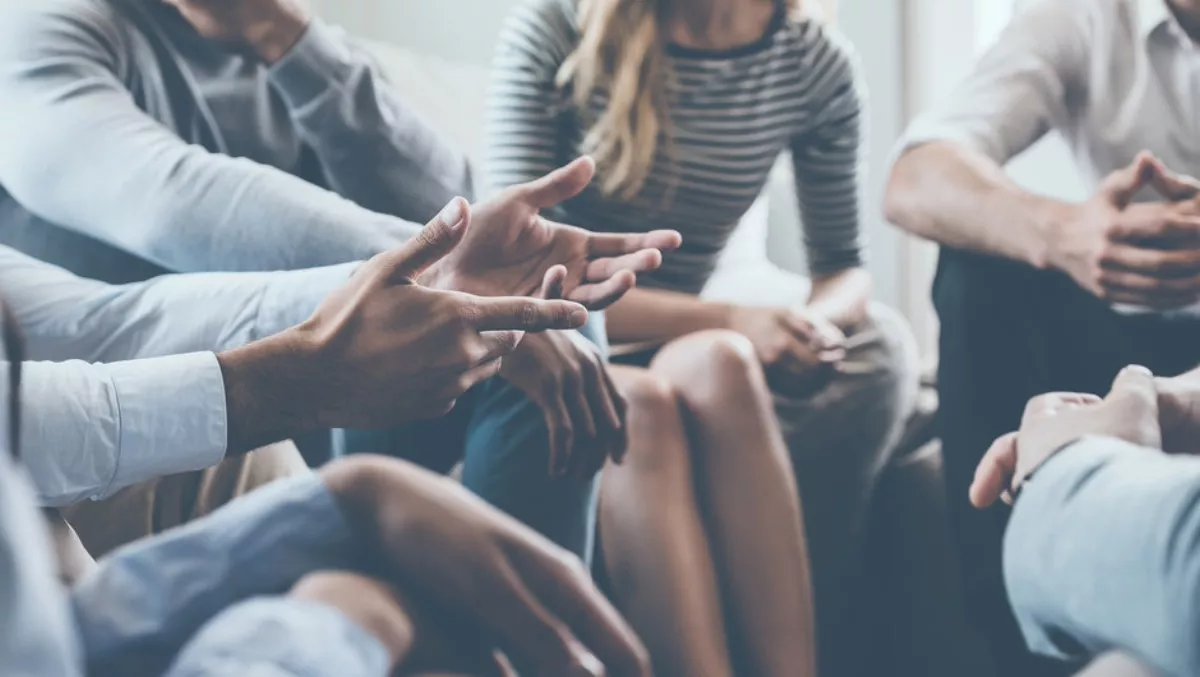 Exclusive: The changing role of women in technology
FYI, this story is more than a year old
Recently IT Brief had the opportunity to talk to Rackspace ANZ director of architecture, onboarding and professional services Emma Pudney about the role women play in tech businesses and why it's important to keep closing the divide in the industry.
To start off with can you tell me a bit more about yourself, your experience at Rackspace?
Yeah, my title is a mouthful. My title is director of architecture, onboarding and professional services for ANZ. Now, what does that mean? It essentially means that if you're doing business with Rackspace, Australia and you're talking to a technical person and it's not about your day to day support, it's around your journey to the cloud, architecture environments around a project, or it's around building out environments and getting those into the cloud, you're talking to someone in my team.
So I head off almost half of the technical business here in Australia. So, that's my role in terms of Rackspace. In terms of the Rackspace in Australia, we find Australia is a very 'cloudy' market. So we have built out quite a strong specialisation in the in the cloud space, which is when we get into talking about service blocks and bits and pieces. What really drove us is being very aware of the shortcomings of taking a traditional services model and trying to apply that to the cloud and how the MSP has to transform and evolve.
Touching on that, can you tell me a bit more about service blocks?
Well, it's essentially a build your own adventure kind of service offering, you know, just like Lego blocks you can build rather than having to have this one or that one, you can now build these little modular pieces of your managed services. So it's blurring the lines between what a traditional MSP does and what a professional services organisation does now.
Can you tell me a bit more about why you think we see fewer women in tech, especially in higher positions than men?
So I've been thinking on this one a bit in general, I do a lot of hiring and I have you know I certainly don't discriminate between men and women but the fact of the matter is that over my entire career, so over 20 years, I've probably interviewed four to five women, I've done hundreds of interviews and out of those five I've hired three or four of them. The fact that I can count should basically answer the question, I certainly could tell you have hired 40 - 50 plus men over my career. So I think the biggest issue is that there aren't enough women out there looking to apply for these jobs.
So there is something called the imposter syndrome and it's something that's highly prevalent among women within the industry. I can certainly say that I've experienced it myself, at numerous stages throughout my career. Regardless of how senior I am, regardless of how long I've been in my career, there's always an element of nervousness and uncertainty and doubting myself and wondering when all the other people in the room are going to realise that I haven't done this before and are going to question me.
When it comes to going for a more senior position, the same principles apply even with all of the experience to back you up, you still sit there and go would I get that against all these other candidates who are just as experienced, rather than the flip side with all the reasons that you might get the role.
So To break it down I think the main cause is that there is a big mindset among women looking to work in tech that they wouldn't be able to accomplish their tasks or that they wouldn't be able to compete. I think it's important for us within the industry to be able to reach out and say, well, in fact, you can do that.
When it comes to this landscape what do you think needs to change?
Well, there are some interesting ideas around this, playing off what I began to mention before, most girls have decided whether they're going to go down a stem track by the time that they're 14 - 15. So they're making a decision well before the vast majority of these IT organisations have an ability to influence the direction in which they're going to go. So I think one key piece is around getting these young girls exposure to what it can be like as a woman in tech. Explain that it all isn't just technical jargon and that they could have a real career in tech, in fact, that they're needed.
I also think we need to do more to encourage women to return to work after having children, as it can often be intimidating and difficult. One thing that works well, in my personal experience, is part-time positions. So I only work four days a week and spend the rest with my daughter, I also hold one of the most senior positions in Australia. So I think we need to see more of that.
Don't get me wrong, there is still some misogynistic behaviour in the industry as a whole and I do think we all need to come together to really stomp that out.
What would you say to encourage girls to take up stem and go for the big positions once they are qualified?
Well firstly I would say don't doubt yourself, there's so much opportunity out there and there's so much fun to be had in IT, that you know, if you've got doubt in your mind that you might not be the right person think again, nobody thinks they're the right person.
I would also say that tenacity and execution is what counts so regardless of what you come up against.
And of course, in the end, the reality is that there is great money to be made in the IT industry.