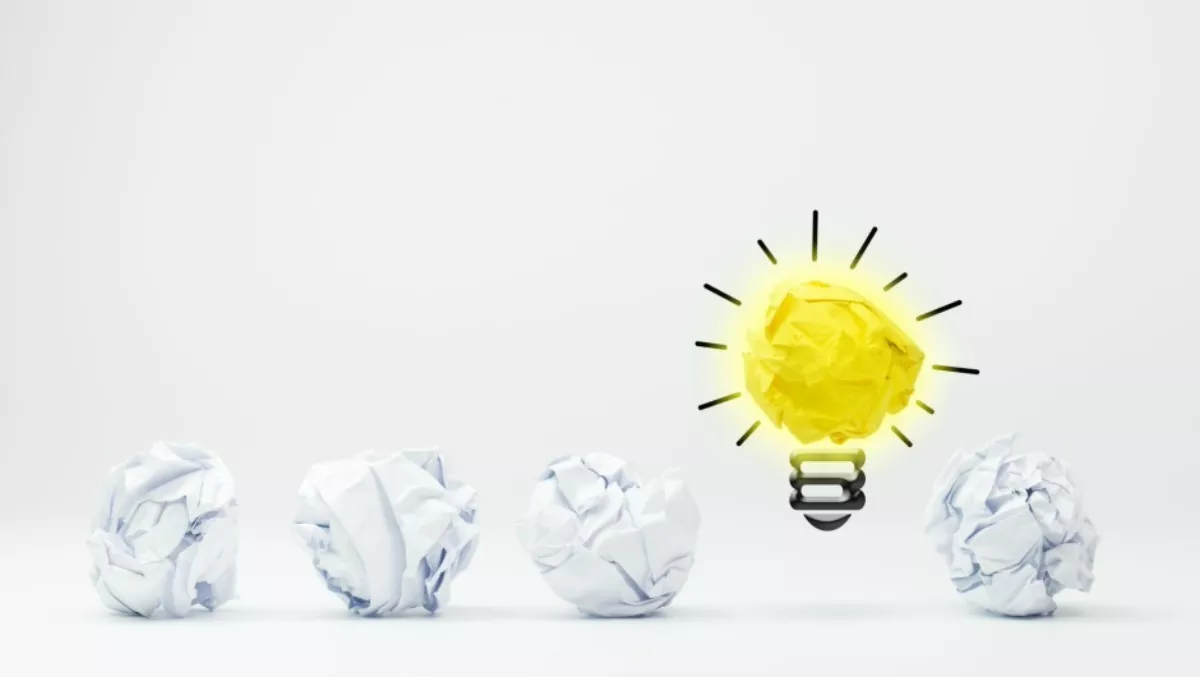 Exclusive: Too much lip service; too little action in digital innovation
Mon, 9th May 2016
FYI, this story is more than a year old
By Heather Wright, Contributor
Too many businesses across Australia and New Zealand are still paying lip service to digital innovation, rather than truly embracing it and face 'potentially catastrophic' risks because of their inaction.
That's the view of Richard Earl, founder and executive chairman of technology recruitment company Talent International which runs the annual global Talent Unleashed awards, which includes a category for 'Most disruptive CIO' in ANZ.
Last year's awards – the first to include the Most disruptive CIO/CTO category – saw Velpic's Russell Francis take out the inaugural award, with New Zealand's Julia Raue – at the time Air New Zealand CIO – a finalist.
The award recognises the need for today's CIOs to be 'a different breed of person' and innovate their business systems and harness technology to enable their companies to not only grow, but survive.
Earl says now more than ever, those in the c-suite driving technology have to have an innovative component and be 'very aware' of what opportunities are out there.
"CIOs today have got to be agents for change.
"They can't just keep the machine ticking over, buy safe traditional products and keep the thing moving along.
"Every organisation, whether in banking, financial services, energy, mining resource, forestry, whatever, has to be looking at the way business is done.
Earl says as well as keeping abreast of technology trends – Earl suggests being 'broadly travelled' attending various technology conventions and trade shows to keep up with changes – CIOs need to be open minded and well networked.
"They can't sit within their own organisations thinking they've got it all and know how it is done.
"They have to be quite prepared to reinvent themselves in terms of their thinking.
He says companies both large and small, need to structure their technology departments to have an innovation centre of some kind – 'a collection on people whose job it is to invent or think differently and create ideas'.
"You're seeing it in some cases already with technology departments getting structured a little different, but it must not involve just appointing a head of innovation or head of digital if the overarching CIO is not like-minded," Earl says.
However, he says some organisations are simply appointing someone as head of innovation or head of digital to sound and look like they're doing what is required, while the CIO remains 'a traditionalist', hampering the company's opportunities to move forward.
"I don't think enough organisations are making the right changes. They're making the right noises, but in truth, if you analyse what they're doing, it's more a case of paying lip service," Earl says.
"Some of those people being put into head of digital or head of innovation are effectively marketing people, rather than technology people.
He says ultimately, the drive towards digital innovation must be driven from the board level – something which could be a major stumbling block across ANZ, with research last year showing the region has one of the lowest digital literacy rates at board level, compared to other parts of the world.
"Awareness needs to start in the board room because if the awareness isn't there, they're not going to drive what is required within their tech divisions and are going to tolerate inadequacy.
"But most boards in New Zealand and Australia are no where near savvy enough in terms of the digital revolution going on.
Earl says the Disruptive CIO award was added to Talent's Unleashed awards to help raise awareness of that and encourage corporates in New Zealand, Australia and across Asia Pacific to invest in this space and 'make sure the right people are in that role'.
"We are in an age when in the same way that businesses can be created very quickly and go from nothing to something significant quite quickly, established businesses can collapse quite quickly as well," he says.
"Such is the pace of change that if you're not with the times and adjusting your business for the new economy we're moving into, I think the risks are potentially catastrophic.
"You can't afford to not do something significant in this space. You are already seeing industries change overnight and traditional operators revenue models disappear or collapse. You cannot risk not looking at how you approach business."