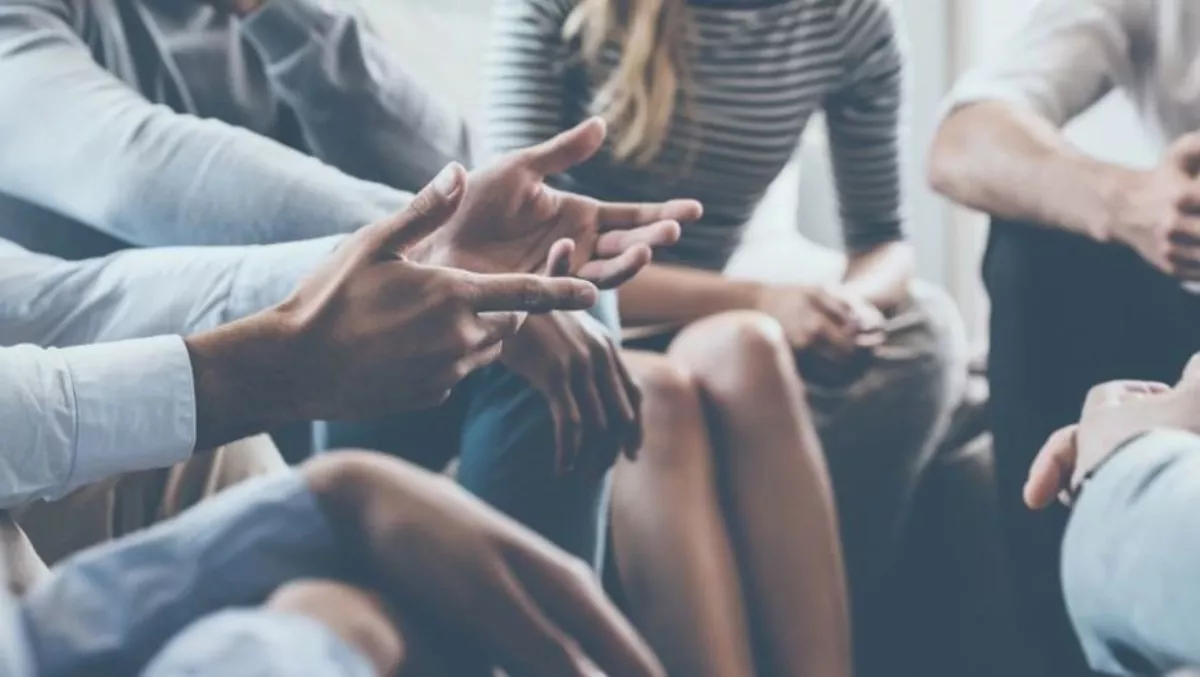 Exclusive: What the workplace of the future looks like
FYI, this story is more than a year old
Recently IT Brief had the opportunity to talk to Amy Barzdukas, CMO & Executive Vice President of Plantronics about the modern workplace.
1. Can you tell me a bit more about the difference between 'Old School' & 'New School' businesses?
First up, I am delighted to be here in Australia as a speaker at TelstraVantage. Australia has a reputation of being early adopters when it comes to new technologies and Telstra is the organisation that is with them at every stage of that journey.
Advances in technology along with the desire to reduce company investment in real estate costs are two of the trends driving the 'shrinking office movement' – from four walls to no walls.
The workplace of the future is designed to focus on employee engagement, creativity, and collaboration – and breaking down the walls and silos that inhibit innovation. You can thank the open office movement for starting the conversation about how to engage the multiple generations in the workplace and breaking down hierarchies, turning concepts such as collaboration and transparency into the convention.
Right now the new buzzwords on every workplace designer's tongue are incubation, cross-pollination, symbiosis, and co-working--concepts that are causing even more walls to come down and hierarchies to flatten further.
However, we're also discovering that there are challenges that need addressing such as noise and distraction and a lack of quiet rooms which can impact on employee productivity and collaboration. A global survey by Oxford Economics and commissioned by Plantronics showed that noise and distractions increasingly found within today's modern workplaces are having a negative impact on employee wellness, productivity and even financial performance.
So to answer your question – Old School businesses haven't yet embraced this trend – and they are likely to be losing employees to the New School businesses who are.
2. We have heard a lot about how digital transformation threatens to end businesses that don't keep up, what is your opinion on this?
Digital transformation should be top of mind for all businesses – not just a buzzword. A new CSIRO (Commonwealth Scientific and Industrial Research Organisation) report was published this week that discussed the $315 billion opportunities that Australia can be part of as the world enters the next phase of digital innovation.
However, there is a risk Australia will not fully realise it. New analysis shows that in the past, aside from some pockets of success, Australia has failed to capture the same economic value from digital innovation as other OECD countries. This is yet another example of why Australian businesses need to get their digital transformation right to ensure they are ready to take advantage of the huge economic opportunities that will be available to them.
Organisations really need to be thinking about what steps they need to be taking now in order to remain relevant to the future of work. Remember, too, that workspaces are not just confined to the office.
A Plantronics customer, Lifeline, one of Australia's largest aeromedical organisations is currently on a digital transformation journey to improve the way they use technology to deploy lifesaving medical assistance.
They recently deployed our headsets and software technologies within their call centre to improve communication between ground staff and helicopter pilots, where every second count. There are now plans to continue this technology rollout across their entire organisation.
3. How can businesses ensure employee retention and satisfaction in the age of disruption?
It's important to recognise and equip open workspaces adequately to ensure businesses are making it as pain-free as possible for employees to make the cultural transition. Particularly when we know from the Oxford research that employees in noisy office environments are more likely to leave their job within six months.
Increasingly we are seeing the best open space outcomes when facilities, management, HR and IT all work together to collaborate on both office design, technology needs, and change management for the people. One of our major customers in ANZ is a retail bank and for their new building, that's exactly how they approached it.
Thinking about all the ingredients needed from the right mix of work spaces to the range of technologies or tools to ensure every worker is equipped for productivity and collaboration.
4. When talking about the modern workplace it's impossible to ignore the new generation of employees. What is the millennial sentiment in the modern workplace?
One of the biggest cultural changes is the flattening of perceived hierarchies as offices shrink and walls come down. This may be more of an adjustment for older generations. Many millennial workers have only known open workspace environments.
We know that the technology and workspaces environment for millennials may be more important to them than the salary per se – of course, they care about it.
However, if they have two job offers to choose from and one offers a modern open environment with great technology versus one that offers more money but an 'old school' work environment, which one do you think they will choose? Of course, the modern workplace usually wins.
Our own Polycom Anywhere Working research also shows that presentism is a concern for millennials. While they want to work for companies that provide anywhere working for employees, they also worry that if they are not physically in the office, they may not get recognized for the work they are doing – they may be perceived as not working hard enough.
For older employees, it is a slightly different challenge. For them, the concern is that working remotely may result in them working too hard -- they end up not having a clear separation between work and home and could end up working more than if they stayed in the office.
Companies need to create clear consistent policies and guidelines so employees understand how to benefit from flexible working regardless of life stage or generational differences. 5. How should businesses go about managing and overcoming employee distraction to create an optimal workplace environment?
Voice distraction is a real challenge. Humans are hardwired to pay attention to the human voice – it's been a critical survival mechanism, to hear the warnings or alerts from others.
But it is much easier to tune out the sound of traffic, car alarms, or even train whistles than it is to tune out the human voice. In twenty-two lab studies, performance decreases due to noise alone averaged 15%. Memory was impaired even further.
We also know that once distracted, the average employee takes 23 minutes to refocus and get back to working productively. In fact, on average, 86 minutes a day are lost due to distractions for office workers.
If you wanted to add even more numbers to the mix to understand the potential cost of noise to business, then consider this. In a company of 500 employees, 53% will be distracted at least once a day, that's 265 employees with an average of 23 minutes each required to refocus.
If you assume the average hourly cost per employee is $50 per hour, that's the equivalent of $25,400 per week in lost productivity.
The solution includes providing the right mix of workspaces, like focus rooms or huddle rooms, that can take the conversation out of the open space.
We know from our own Polycom Huddle Room Report, that 58% of Australian workers are collaborating in small meeting spaces for at least one to two times a week.
The solution also involves equipping people with the right tools, like headsets that block noise and enable people to speak without shouting.
But there is more that can be done to make open environments more productive for employees using "biophilic science," or how bringing nature into the office can help make employees happier and healthier. Surgical patients go home sooner if their hospital rooms have a view outside, for example.
A walk in the park can boost the concentration of children with attention deficit hyperactivity disorder. And many feng shui practitioners introduce water features indoors to create more auspicious spaces.
Natural sounds enhance cognitive functioning and increase overall worker satisfaction – and Plantronics have been our own guinea pigs on how to make this really work. Through research we did with several academic institutions we were able to discover that water is the most effective, and most comfortable, speech masker.
But you can't just hear it, you need to also see it, too – to know "where" the sound of water is coming from.
Our Habitat Soundscaping solutions, comprising a combination of sensors, speakers, and visual cues, like waterfall features, intelligently monitors workplace acoustics and responds to that noise with the pleasing sound of water.
Distraction sensors detect changing noise levels and dynamically adjust speaker volume in surrounding areas to support collaboration without disrupting nearby focused work – effectively reducing distraction and stress and improving creativity and employee satisfaction.
When you combine the three approaches – creating a variety of spaces, equipping employees, and adopting biophilic science to make the open space better for everyone, you've gone a long way toward creating an optimal office environment.
Related stories
Top stories