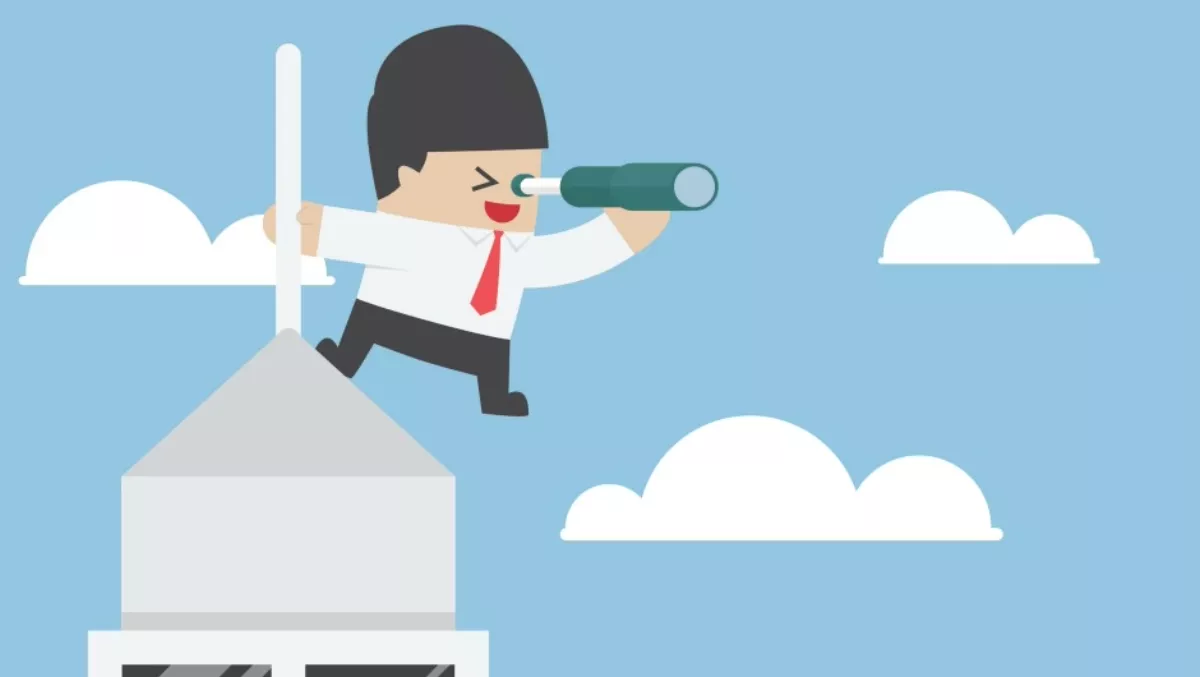 Explosive uptake of Cradlepoint solutions as APAC investment increases
Mon, 29th Aug 2016
FYI, this story is more than a year old
By Ashton Young, Editor
​Over the last few years, Cradlepoint has experienced sweeping growth, particularly in North America as more and more businesses benefit from their solutions.
Recently appointed Cradlepoint managing director for the Asia Pacific region, Gavin Wilson says his main goal moving forward is to build a passionate, customer-centric team here in the region to support and help grow the businesses of their customers and channel partners.
Not wasting any time, Cradlepoint has announced an increased investment in the APAC region.
"We're looking to replicate the explosive growth we're seeing in the North American business," Wilson says. "This means bringing into the region a quality engineering group to support the channel and setting up a focused sales team to work with our partners, which are the key components of our investment.
According to Wilson, the market for LTE and cellular solutions is booming as a lot of customers are evaluating what they're doing at the edge, with more and more looking at LTE and cellular as not just a failover but for primary edge connectivity. However, he affirms there are still some obstacles that organisations are facing.
"There is a rapidly increasing mobility of people and assets of businesses coupled with an increasing move of workloads out of the corporate data center and into public and private cloud environments," Wilson says. "Despite this, corporate networking is not keeping pace with this change and as a consequence, businesses are not realising all the benefits available.
Wilson uses the example of a liquor store in Whangamata, New Zealand. Their business is acutely seasonal focused (the population in the seaside destination skyrockets from 3,000 to over 70,000 during the summer months), and consequently a network failure at the wrong time could be catastrophic.
Store owners, Neil and Ruth Sharpe had their EFTPOS network connected to a landline/ADSL system with a cellular backup in case of an outage. Unfortunately, every time that happened, transactions would shoot up from about 2-3 seconds to almost 20 seconds. To make matters worse, the Sharpes were sometimes experiencing downtime several times per day. This could cause chaos and substantial money-loss in the busy months.
After attending a franchise meeting, Neil Sharpe was made aware of a revolutionary solution from Cradlepoint that provided faster and reliable cellular backup with dual-SIM support.
"Since we've put in the Cradlepoint solution, it has been rock-solid the entire time," Sharpe says. "We haven't had a single failure, when before it was happening weekly. The best thing is, we don't even notice when it goes down—it fails over and fails back without noticeable delay.
From SMB to global enterprise, Cradlepoint's solutions are able to scale to the requirements.
Svitzer - a global market leader in towage and emergency maritime services with over 4,000 employees and 430 vessels - wanted to enable a new era of digital operations and standardised ship-to-shore communications for all its vessels; managing the entire distributed global fleet network from one central location.
"The support and implementation from Cradlepoint has been impressive," says Svitzer Marine regional IT manager Europe, Khurram Inam. "To have rolled-out this global solution in just over 12 months has been a humongous task. Today we are better synchronised as an organisation, with vastly improved connectivity and better communications with our vessels. Having Cradlepoint's solution has definitely proved a business enabler.
Wilson asserts that every business can benefit from what they offer, with rock solid connectivity, network visibility and security with their edge routing devices and NetCloud Engine, their cloud-based software-defined Network-as-a-Service.
"These together provide managed global network connectivity, over any WAN technology, with enterprise visibility, security and control," Wilson says. "Ultimately giving businesses the ability to deploy new services to not only make money, but save it too.