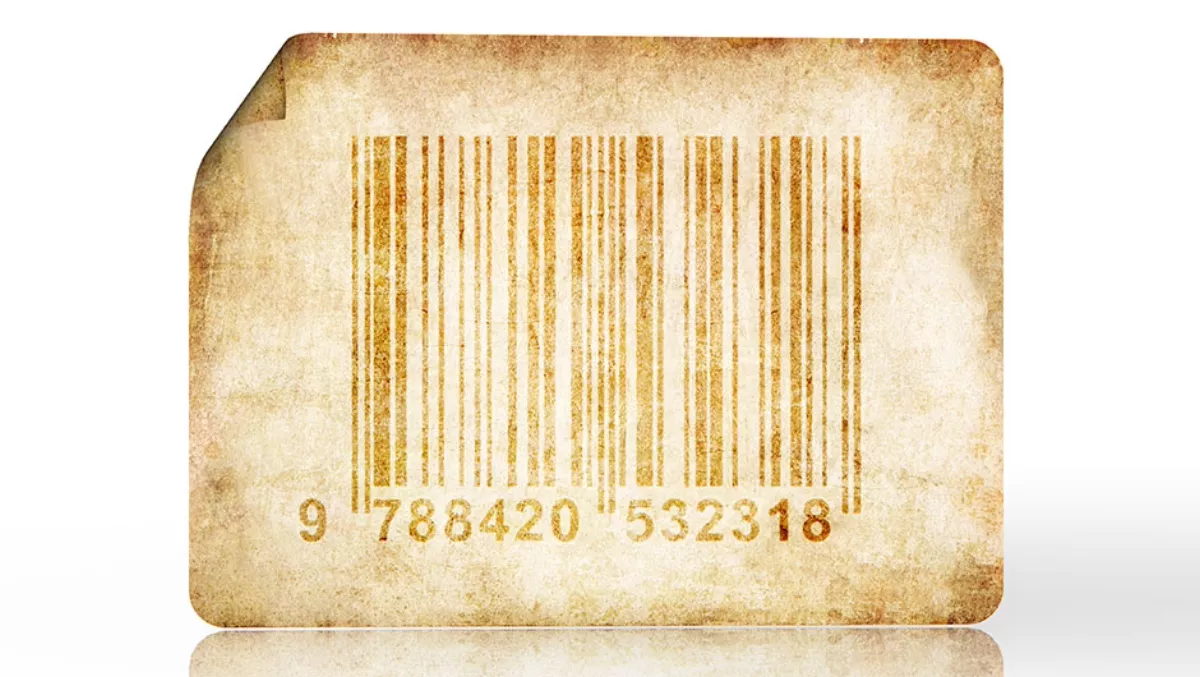 The fascinating history of Zebra Technologies
FYI, this story is more than a year old
Over 30 years ago Zebra was instrumental in the start of computing. They produced the punch cards that old-fashioned mainframes used to input data.
The business that we recognise today evolved a few years later when they got into the printer market with desktop label - receipt printers.
They've never competed in the general business printing market, where A4 and A3 paper is the norm.
The desktop printers they produce are designed with huge workloads in mind, massive duty cycles churning out thousands of prints a day on continuous rolls of media.
They have two printing techniques - either direct thermal where they burn the text or images onto the paper, or thermal transfer where they use ink or wax resin. Thermal is convenient as there is no need for ink cartridges, although the print does fade in sunlight. The reverse is true of ink and wax resin.
They have models that support just one-inch thick rolls of media, through to six inches. The smaller end could be the barcodes for medical test tubes, up to the massive labels used in manufacturing.
In 2000, Wi-Fi was starting to become a standard. In fact, the first 802.11 standard was a joint effort between Aironet (which later became a Cisco business) and Symbol.
Taking this wireless technology, Zebra introduced their first mobile printer in 2006. This being a device with a battery, that one wears around their hips and connects wirelessly.
Battery life and the wireless connectivity has improved incredibly since then. Now the devices can use NFC (near-field communication), Bluetooth or the latest Wi-Fi standards.
Also, they have clever features so that truly mobile devices on a site, can pre-emptively hand over to the best wireless access point without the loss of any data.
Around this time RFID (Radio Frequency Identification) tags started to be tested. These are special labels which have tiny electronics in them; that can contain more data about the product they're attached to. Zebra produces models that can encode this data onto the RFID label as it prints them.
In 2014 Zebra acquired the Motorola Solutions Enterprise business, after having tried to acquire it in 2007.
Symbol (a brand under the Motorola Solutions Enterprise business) is the gold standard for mobile - handheld computers used for barcode and RFID tag scanning. This segment is called AIDC (Automatic Identification - Data Capture). Think of those small units that courier drivers get you to sign when they drop off a package.
Up until then, Zebra sold hardware for producing the labels, the acquisition got them into the business of hardware to scan and track those labels.
Since the acquisition, a number of new products have been introduced by Zebra. Although it would seem logical to combine both a mobile device and mobile printer into one unit, right now the battery and size requirements make it impractical.
Their mobile devices are available in both Windows Mobile and Android
In the last two years, the focus has shifted to data. More precisely what you can do with all this data being collected.
Their data strategy is known as "Sense, Analyse and Act". Referring to the idea of customers scanning, using software to analyse and then notifying or printing things to action.
Zebra doesn't produce enterprise software, just the drivers and API's for clients own enterprise software to hook into.
However, they do have a new clever system called OVS (Operational Visibility System) that monitors the battery life, repair history and usage of their devices across a big fleet inside a company.
Zebra also has a futuristic vision involving augmented reality and IoT devices. They see that data will be fed from devices like theirs into a central repository and an augmented reality headset will be showing the devices status visually. They call this "Visibility that is Visionary" and see the data being captured not just from their devices but all sorts of other devices, equipment and machines.