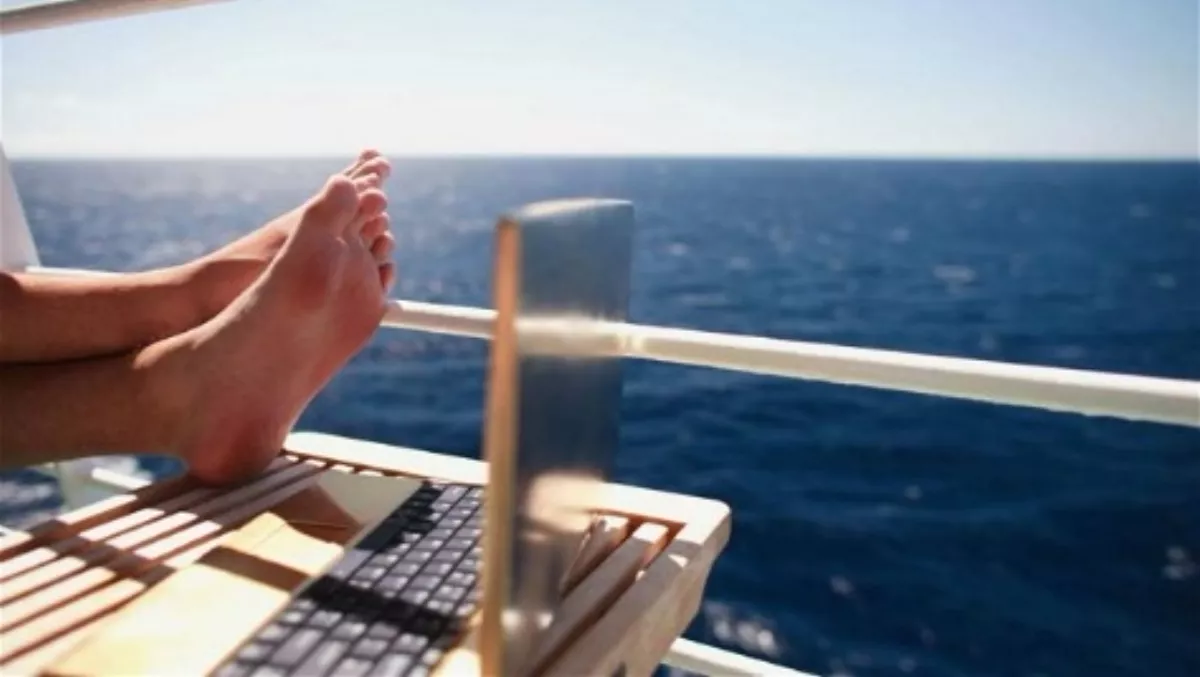 Fast, free Wi-Fi at sea unlikely, according to new study
FYI, this story is more than a year old
A new survey has revealed the importance of internet access to holiday makers aboard cruise ships, with respondents putting great emphasis on wireless internet free of charge.
Unfortunately, according to Australian cruise portal CruiseAway who conducted the survey, desire and reality differ widely as a ship rarely has internet for free and the connection is relatively slow. For guests, the use is often extremely costly, the company says
The survey shows 46% of respondents indicated that they feel it is very important to have access to internet while on board. More than a quarter feel this service is a given.
CruiseAway says internet access on cruise ships is now standard, but the data transmission is often slow. By its own account, the fastest network at sea is the shipping company Royal Caribbean Cruises.
Eight out of ten participants generally desire free internet use on board, with nearly 20% willing to pay up to $15 a day for access.
"This is where one reaches their pain threshold," the survey says.
For less than one percent, spending any more money is not acceptable. In regards to a billing model, almost half of the respondents would prefer a weekly rate, and 36% want a daily flat rate. The billing per minute packages has the lowest support; only 20% favour this model.
However, the luxury of free internet is currently unavailable on most ships, CruiseAway says. Only Hurtigruten and Regent Seven Seas offer free Wi-Fi at present, with several shipping companies planning to follow in 2016.
The survey revealed 83% of participants agreed that the most popular internet activity on board is sending and receiving private messages and mails, followed by the consumption of current news, with nearly half of the respondents wishing to be informed about world events while cruising. Work emails are the third most popular online activity.
Interesting, only 22% of participants said they want internet access to be able to post pictures of their sea voyage on social networks. Only 5% of cruisers are interested in downloading music and movies and video games.
According to the study, 60% of passengers on board ships would like to have access to the internet everywhere on board – including their own cabin. Seven percent would like Wi-Fi throughout the public areas of the ship.
CruiseAway says one-third of internet is accessible in designated wireless areas. Again, the offer remains partly under the cruise guest's expectations. Usually internet is available in most public areas, but with some packages it is only in special internet areas.
Related stories
Top stories