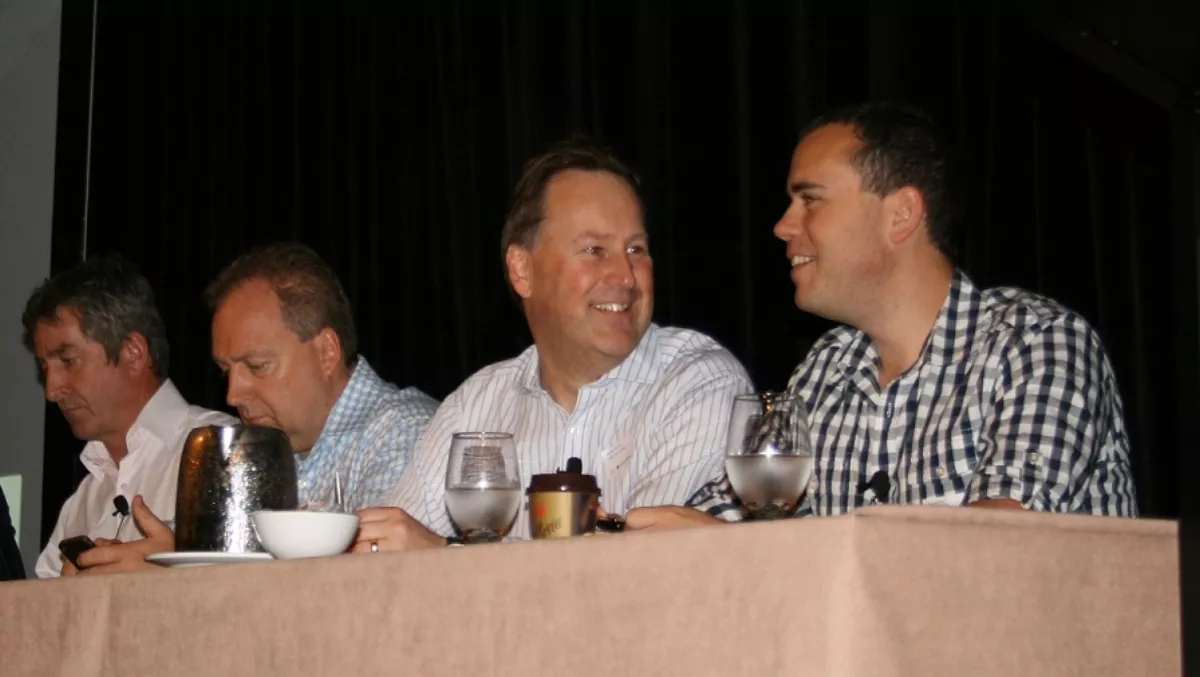 Fibre is the next electricity Orcon boss
Thu 3 Nov 2011
FYI, this story is more than a year old
When Reefton became the first town in the Southern Hemisphere to receive electricity, residents wanted to know what the new technology was all about, and what use it was going to be to them.
Now, New Zealanders are asking similar questions about fibre, according to Orcon CEO Scott Bartlett, and it is up to business leaders to give them the answers.
Bartlett was speaking at Cisco's Business Breakfast, a gathering of 300 technology industry representatives keen to hear exactly what the arrival of Ultra Fast Broadband (UFB) is going to mean to them.
"If we think we are going to keep doing what we're doing, just a little bit faster, we've truly missed the point of this technology," Bartlett says.
"We're about to see a major step change. Those who think strategically... will make the most of the impact, and get the most reward."
One of the main advantages isn't that it's so much faster, but that it's steady and reliable, allowing for efficient videoconferencing.
This is of huge importance for New Zealand business leaders looking to expand to the world stage due to our geographical separation, Fletcher Building CIO Paul Knight explained.
When the company first expanded to Melbourne and Sydney, it was possible to travel to both locations in one day, Knight says, although it was very taxing.
"We thought we were being productive," Knight says.
"We actually probably weren't productive for the rest of the week."
Now with offices in Cincinnati and Newcastle as well, video conferencing is essential to the business.
Knight discussed trying to implement a new health and safety strategy across the organisation.
"To try to execute the kind of cultural shift we were trying to execute we needed communication," Knight says.
"Unfortunately in conferences when things went wrong the topic would quickly become IT and why it wasn't working rather than health and safety.
"It's not just about reducing the cost of travel – it's about being able to manage a multi-billion dollar organisation from so far away."
Xero CEO Rod Drury says the advantage to his business was being able to get out of the office.
By sending himself away from the head office in Wellington, he was able to focus on strategy without getting bogged down in the nuts and bolts, Drury says.
"People were also able to get on with what they were doing without me at the office stressing them out, walking round annoying people," Drury says.
He also spoke about the need for a second international cable, a project he is working on via his involvement with Pacific Fibre.
"It's something we need to keep talking about. We need to let the government know this is base infrastructure – particularly in the next few weeks."
Image: At the Cisco business breakfast, from left to right: Fletcher Building CIO, Paul Knight; Xero CEO, Rod Drury; Crown Fibre Holdings CEO, Graham Mitchell; Orcon CEO, Scott Bartlett.