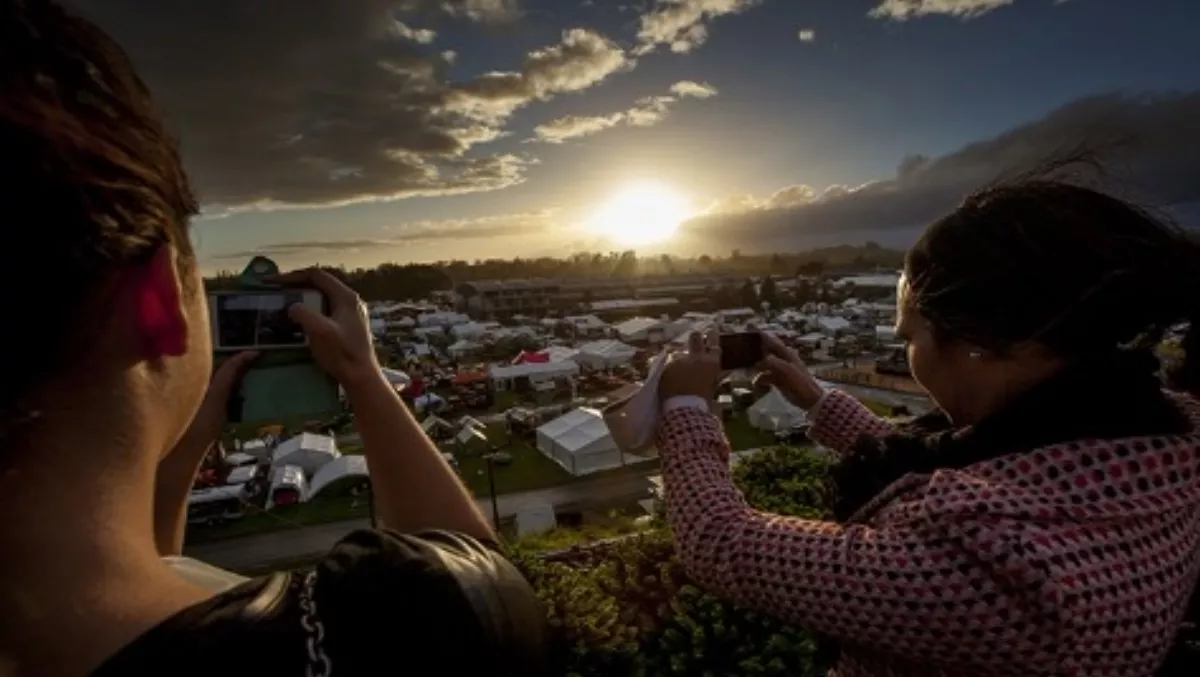 Fieldays a hotspot for mobile data
FYI, this story is more than a year old
Mobile data usage skyrocketed at Fieldays last week, according to Spark.
Statistics shows Fieldays-goers used record amounts of mobile data throughout the first two days of the agricultural event at Mystery Creek.
The telecommunications firm says more than 400GB of mobile data was used by customers across day one and two of Fieldays, marking a 110% increase on mobile data usage at the 2014 Fieldays across the first two days.
More than 330GB of mobile data was downloaded by customers across day one and two – the equivalent of downloading over 80,000 mobile applications, Spark says.
Across the first two days of the event, over 65,000 text messages were sent by customers. Spark says mobile data usage spiked at 4.00pm on day one as customers likely touched base with friends and family as they readied themselves to head home.
Hannah Walton, head of network investment and capability for Spark Connect, says: "In just the first two days of Fieldays we've seen incredible amounts of mobile data traffic passing through the Spark mobile network – more than double the amount of 3G and 4G mobile data used by customers at last year's Fieldays event."
"Of the 200GB of mobile data used by customers on the network across day one, around 80 per-cent of that data was downloaded telling us its likely customers are doing things like checking emails, using the Fieldays app to find that coveted stall or punching in a quick Google search of a product to check they're getting the best deal," Walton says.
She adds, "Mobile devices are now a key part of farmers' lives, not only in the home or at the farm dairy but also at big events like Fieldays.
"Running a farm is a 24/7 business and seamless access to mobile data ensures customers can stay connected with friends, family or colleagues manning the farm while they're in town."
Walton says not only has Spark New Zealand seen a large increase in demand for mobile data at this year's event, but it has also seen a sizeable increase in the appetite of customers wanting to find out more about their connectivity options at Fieldays.
"When we look back to our conversations with customers two years ago at Fieldays we would've fielded a handfuls of queries each day from customers interested in finding out more about their mobile coverage options," she says.
"This year the difference is stark. In the first two days we've already had hundreds of customers visit our stand purely to talk more about access to faster 4G mobile data and their eligibility for new services like Rural Wireless Broadband."
"This further reinforces to us how vital faster mobile connectivity is for customers throughout regional and rural New Zealand," says Walton.
She says Spark New Zealand plans for and significantly invests in mobile network infrastructure to improve the capacity, speed and coverage at big events like Fieldays.
Related stories
Top stories