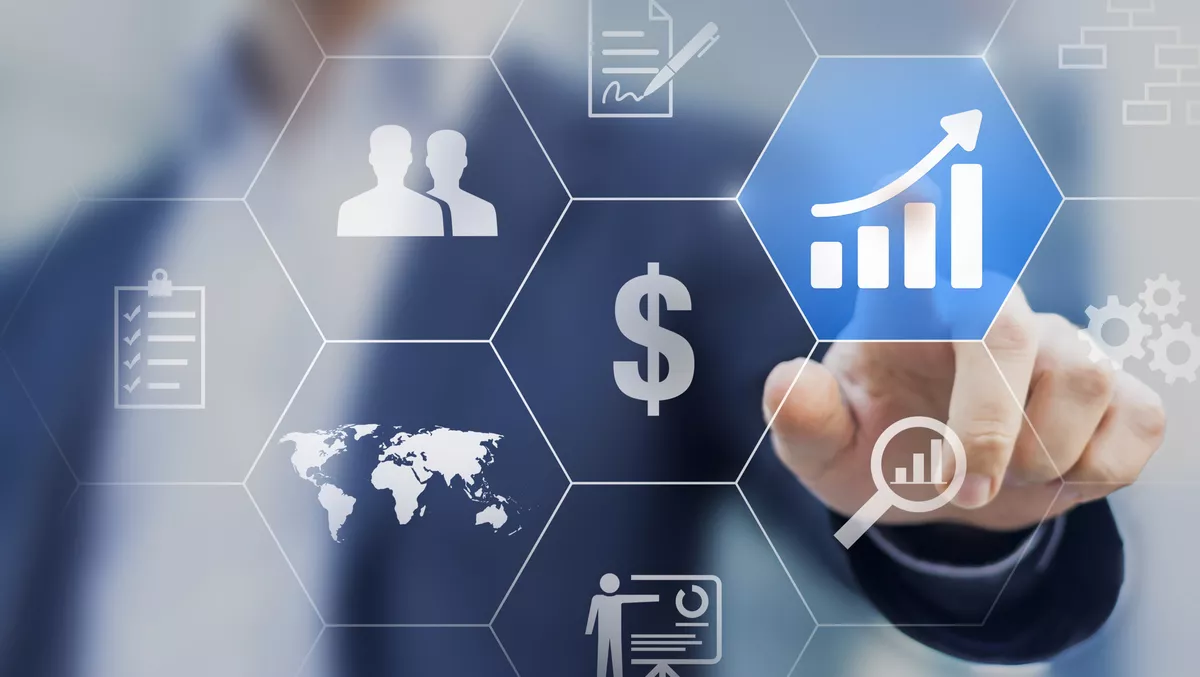 Financial transformations accelerate Workday growth
Tue, 29th Mar 2022
FYI, this story is more than a year old
Workday has announced continued momentum for its office of finance solutions, saying that enterprises continue to deploy Workday to help drive digital finance transformation strategies.
Workday announced a record number of deployments for its core finance offerings — Workday Financial Management, Workday Adaptive Planning, and Workday Strategic Sourcing — in its fiscal year 2022 (Feb. 1, 2021-Jan. 31, 2022), with nearly 1,500 deployments during that period.
In the recently announced Q4 results, total revenues were US$1.38 billion, an increase of 21.6% from the fourth quarter of fiscal 2021. Subscription revenues were US$1.23 billion, an increase of 22.2% from the same period last year.
Workday co-founder, co-CEO and chairman, Aneel Bhusri says, "We closed out the year with another strong quarter that saw continued acceleration of our business, including a growing global workforce and a relentless focus on employees, customers, and innovation."
Workday chief customer officer, Sheri Rhodes says, "Leading organisations recognise that today's environment requires faster, more flexible finance processes to work at the speed of business. Workday leads the way with an intelligent data core that allows customers quick and reliable access to financial and operational data for planning, analysis, and execution -- all within Workday. As a result, an increasing number of large, complex enterprises are replacing their legacy technology with Workday to accelerate their digital transformation efforts and help them drive breakthrough performance."
Workday's cloud finance solution provides enterprise planning and analysis across all finance processes. Its architecture allows finance teams to blend operational and transactional data into a single source.
Workday ANZ senior regional director Jo-Anne Ruhl says, "The past two years have shown us that successful organisations are those who can move quickly to adapt to rapid change. It has highlighted the importance of having the right technology backbone in place to ensure agility, and it drove an increase in customers looking to modernise systems and move to the cloud."
"In ANZ, we are experiencing similar momentum across both large and medium enterprises as businesses look to modernise their financial operations to ensure they have the right data available as they need it, which is crucial in this changing world," Ruhl added.
Last year, Murdoch University selected Workday as part of a significant business transformation covering finance, human resources, and planning. It is replacing legacy systems with Workday's enterprise cloud applications.
Deakin University in Australia says that Workday Financial Management "enabled a smooth transition, allowing us to be agile and flexible, supporting staff and enabling reporting and insight to continue" during the COVID-19 crisis.
First Sentier Investors went live with Workday Financials at the end of 2020 and added Workday Adaptive Planning in 2021. It moved all its historical data from its old general ledger to one place, providing the business with better insights into the business and removing the need for history re-creation.
First Sentier Investors CFO Suzanne Evans has previously said that Workday has provided the business with "a simplified general ledger structure designed for our needs, globally consistent financial operations, and transparent views across our statutory and management reporting and analysis."
IDC Financial Applications research director, Kevin Parmenter says, "In finance, change is everywhere, and the new battlefield is software applications that can cope with rapid change. We've seen Workday's finance offerings grow rapidly over the past few years and believe it is set to continue that growth as digital finance transformation initiatives continue globally. It's apparent that Workday's investment in cloud-native architecture principles will continue to pay dividends in the near future."