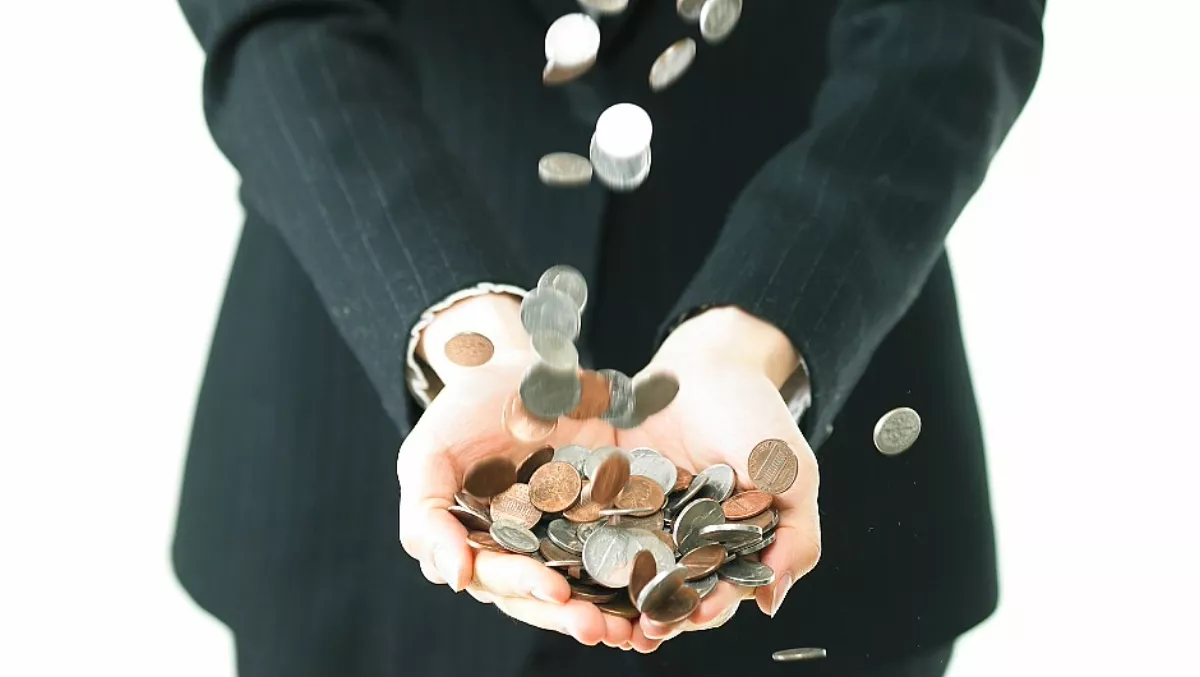 Finding a solution to the problem that's costing ANZ businesses billions
FYI, this story is more than a year old
Unnecessary admin tasks are costing businesses in Australia and New Zealand billions of dollars every year.
According to new research from The Workforce Institute at Kronos Incorporated and Coleman Parkes Research, on average an employee in Australia and New Zealand wastes three hours each week, with most of this time taken up by non-essential tasks.
This equates to 6% of an average working week or $4,200 a year based on average income. With 14.3 million people currently employed in ANZ, this creates a potential $61 billion opportunity cost annually to organisations.
Reducing wasted time by one hour per week per employee would save $1,672 per employee, per year – or $23.7 billion per annum, according to the research.
Peter Harte, managing director of Kronos Australia, New Zealand, and South East Asia, says, "This report is a wake-up call for organisations to make the changes necessary to unburden their workforce from outdated systems and unnecessary complexity. It's time to start conversations on what changes are required to drive improve productivity in order to deliver profitability and growth.
"Workforce management solutions are already available to empower an organisation's workforce to do so. There is no need to wait. Savings reaped from workforce management solutions can be reinvested in new innovation to sustain competitiveness through an engaged workforce culture."
Navigating workplace complexity
According to the report, people are torn between meeting customer needs and manager expectations. In fact, one in five respondents (19%) find it difficult to complete their daily tasks due to workplace complexity. Key factors contributing to this complexity include lack of staff availability, poor technology support, internal politics and unrealistic workloads.
According to Kronos, these issues make it difficult to maintain required levels of customer service in a modern world that demands 24/7 support.
Investing in the employee
Organisations need to boost employee engagement by treating their people as valued assets not as an expense, the report shows. By increasing collaboration and reducing the administration burden through automation technology organisations are able to empower employees to increase productivity and profitability, according to Kronos.
According to the research, engagement is critical to business continuity and success, because engaged employees are much more likely to 'go the extra mile'.
However, this engagement is not currently a priority for ANZ business leaders. In fact, the report shows 55% of respondents think the CEO is only focused on the numbers, rather than the people who deliver the work.
Furthermore, over half (52%) of HR managers do not consider employees one of their organisation's top three assets, and just 28% of respondents rate employee engagement as 'strong' in their organisation.
The report also highlights the fact that increasing the salaries of disengaged employees will not boost engagement or keep them in the business.
In fact, remuneration was low on the list of reasons why employees would leave their job, ranking 10th out of 11 potential reasons for resigning.
The report also shows that 73% of employees from across ANZ are more likely to resign if they lack direction or can no longer see their future within a company, although more than half (51%) of respondents said rewards and incentives would increase productivity.
Reinvigorating productivity in the workplace
The impact of poor technology on engagement and productivity levels was prevalent throughout the report.
Respondents claim the answer to simplifying the working day lies in reducing administration and paperwork and providing the technology to automate appropriate tasks.
In fact, the report overwhelmingly highlighted the fact that organisations must focus on implementing the right technology to make working life easier, with 72% of respondents citing loss of productivity caused by out-dated systems and technology and 62% of respondents say better, up-to-date workforce management technology would improve employee engagement
Joyce Maroney, director of The Workforce Institute at Kronos, says, "Strong employee engagement is fundamental to a business' bottom line, with engaged employees much more likely to 'go the extra mile'.
"However, this report demonstrates that engagement is not currently a core focus for HR teams or business leaders. To retain talent and create a motivated, productive workforce, businesses need to put their focus on their people through better communication and collaboration. This is the solution to the $56 billion question."
Related stories
Top stories