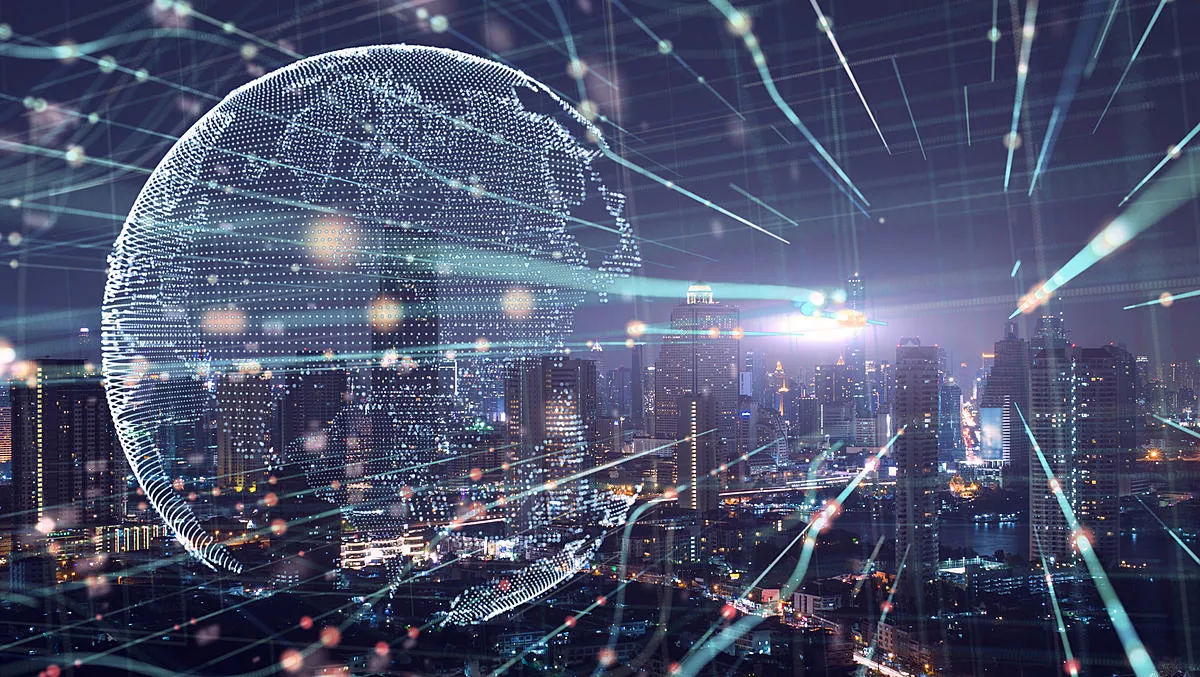 First cars, then phones - now it's time for the world's cities to become smart
FYI, this story is more than a year old
With the proliferation of emerging technologies through rapid digital transformation, the world has seen much of its legacy technology 'smartify' themselves.
Phones have transformed into smartphones, vehicles have morphed into smart cars, and machine learning and artificial intelligence (AI) have smartified tedious processes throughout many industries.
The United Nations has estimated that 68% of the Earth's population will live in urban areas by 2050, and now, experts believe the next things that should smart themselves up are the world's cities.
And with the Internet of Things (IoT) now connecting devices to one another across the world, smart cities have the potential to gather vast amounts of data about traffic, pollution, crime and much more to keep the urban area running smoothly.
But therein lies the problem: cities can only take advantage of this potential if it can manage the complex data correctly – data which is coming from every corner of the city, constantly, converging like a web to then be delivered, deciphered and interpreted.
An ideal smart city solution must streamline various aspects of urban life, such as government services, traffic management, waste management, transport, energy, healthcare, and water.
It's a complicated science. So how can smart cities pull it off?
TIBCO's Smart City Solution – the Missing Link
TIBCO has come up with a solution to unpacking the science – and it's all about leveraging appropriate innovative technologies to the greatest extent possible, especially IoT, Blockchain and 5G, to accelerate the smart city ecosystem.
"Smart governments are starting to recognise that a significant investment in ICT is needed to tackle the huge variety of issues their cities face," says TIBCO Software Inc SVP EMEA - APJ Erich Gerber.
"In order to transform themselves into efficient, people-centric metropolises, they will increasingly need to leverage data analytic technologies across various information sources.
"This will allow them to extract reliable, predictable, and actionable insights, assist in strategic decision-making, and deliver improved performance management," says Gerber.

Maximising IoT value
When a critical event occurs, users are able to analyse a variety of data and image streams, identify disruptive patterns and set up actions to be taken automatically when this happens.
Since there are a great many data streams, TIBCO embeds machine learning intelligence at the edge (where data is collected) to process data and correlate it with feeds from multiple sources.
Then, by applying predictive models, streaming analytics, and automated decision-making, favourable outcomes can be brought, while unfavourable outcomes can be avoided for use cases such as waste management, traffic control, and public safety.

Monitoring key metrics
This involves analysing the factors affecting citizens' quality of life - health, security, finances and exposure to risk, to name a few.
Monitoring can help identify subgroups, demographics, or neighbourhoods with unique problems as well as key events that affect them so that response can be efficient and long-term progress and impact optimised.
TIBCO's solution incorporates visualization and analytics framework to help stakeholders quickly combine and convert IoT data streams into intuitive, real-time visualisations.
The user-friendly interface makes it easy for users to understand and track the above key metrics so that early intervention can be delivered faster and with greater precision.

Open data platform and data security
Open data policies help governments foster greater citizen engagement, and promote better government transparency.
It can also give organisations direct access to datasets that may offer better insights into citizen-centric information.
TIBCO's solution grants a deeper understanding of data gathered from IoT devices, through its system of scalable innovations and augmented intelligence.
To better incentivise citizens to use smart city services, governments can implement transparent methods for data sharing, like cyber data gamification.

Early warning detection
Disruptions can be sensed before they occur through proper usage of advanced analytics, providing the opportunity to enact critical response.
With the TIBCO Connected Intelligence platform, smart cities can put an end to data silos and data quality issues that prevent tapping into the rich benefits of advanced analytics.
Users will be able to embed data models that score data in real-time feeds and alert appropriate devices and citizens in real time with edge-native applications as soon as a critical event has been detected.

Case study: Traffic accident prevention
TIBCO's solution has been used in the fight to end one city's bid to eliminate all traffic-related deaths and serious injuries.
The solution leverages streaming IoT traffic sensor data and analysis using machine learning models.
It accurately scores aggregated sensor data on the probability that an accident will occur, and if the score is high, it acts by leveraging intelligent case management to assign the appropriate agency to the location indicated.
To find out more about TIBCO's solution, read their whitepaper here.