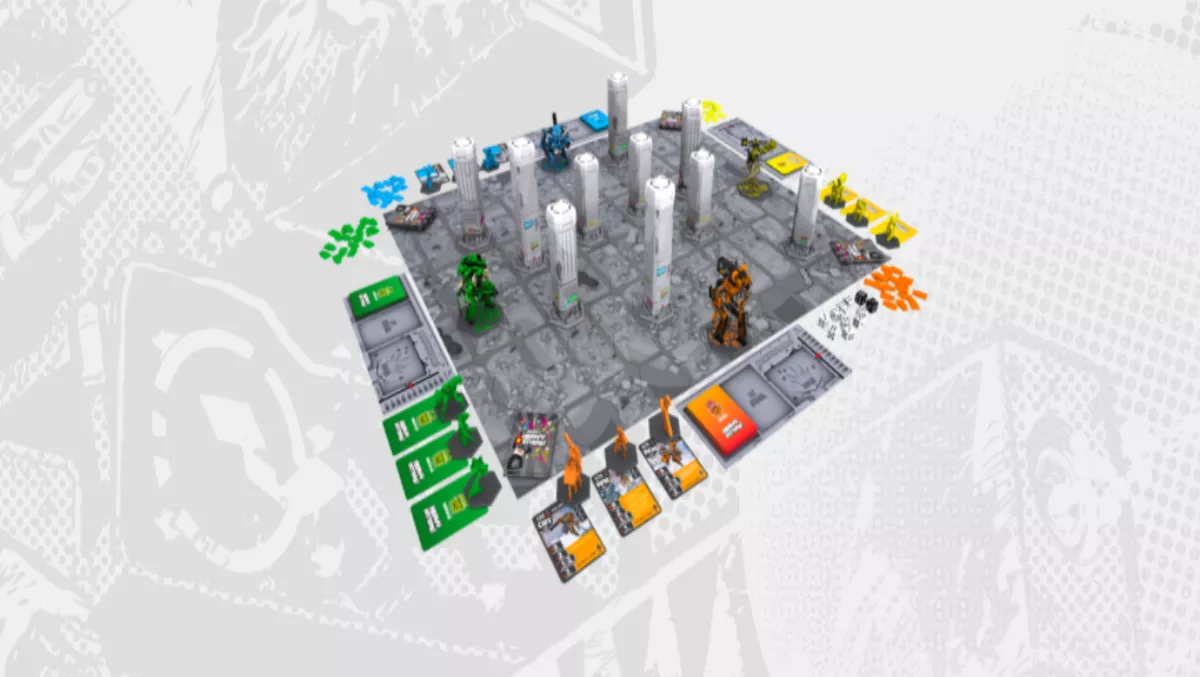 Top five Reasons to choose Parallels RAS over Citrix solutions
FYI, this story is more than a year old
In today's rapidly changing digital environment, it is essential for businesses to improve the efficiency of all their IT assets to remain competitive.
Virtualisation technology is one of the most efficient and cost-effective ways to build empower business with IT and the cloud, easily enabling businesses to jump onto the cloud and mobility bandwagon to stay ahead of the curve.
Citrix is a well-known brand in this category. Over the years, the company has made a name for itself based on its remote application and virtual desktop delivery solutions.
However, Citrix solutions today tend to be very expensive and overly complex. Enterprises, especially small and medium businesses, may find it difficult to fully understand the full extent of what is being offered and can be at an even greater loss when it comes to implementation strategies.
An increasingly popular alternative to Citrix that has turned heads in IT departments around the world is Parallels Remote Application Server (RAS).
Powered by Parallels – the company that makes Parallels Desktop, one of the most popular ways to run Windows on a Mac without rebooting – Parallels RAS is a comprehensive virtual application and desktop delivery solution that allows employees to access and use business applications and data from any device.
So why should IT managers choose Parallels RAS over Citrix? Here are five top reasons:
1. Simplified and transparent pricing
Typically, business software providers like Citrix offer multiple pricing tiers. This is not only confusing to figure out, but are frequently structured to push customers towards higher priced tiers.
Plus, it is common for businesses to choose the wrong product tiers – ending up with lower-end editions that lack the features they need, or paying through the nose for an "ultimate" edition with features they don't need.
Parallels helps businesses keep IT infrastructure costs down by providing just one version of Parallels RAS, simplifying billing and reducing total cost of ownership.
Available at a per-user price, Parallels RAS is highly scalable. Using pre-built templates, IT administrators are able to instantly deploy and add new servers, applications, and gateways to scale up the virtual infrastructure and meet the demands of peak or steadily increasing workloads.
2. Works with technology you already own
Parallels RAS works with the technology you already have.
Got an old unused PC lying around? Parallels RAS transforms that into a full workstation immediately with reliable and consistent access to mission-critical desktops and applications hosted on Parallels RAS server.
Whether your employee choose to work on Windows or Mac PCs, or mobile platforms like Android or iOS devices, or even thin clients like the Google Chromebook, Parallels RAS empowers them to be as productive as if they never left the office.
3. Designed for humans
Parallels RAS is designed to be used not just by IT administrators, but regular humans like you and me. The remotely hosted applications and desktops provide a seamless user experience across all end-user platforms and devices.
We all have that one favourite device that we'd rather use to accomplish our daily work, because we feel more motivated and satisfied with the user experience. With Parallels RAS, employees can do just – access corporate apps and data from any HTML5-capable browser on any device they like.
Plus, with Parallels unique ApplificationTM technology, employees can use the native touch gestures of mobile devices—swipe, drag, tap to click or zoom—to interact with any remote Windows application on both smartphones and tablets, making them productive on the go.
4. Superior security
Parallels RAS secures corporate assets from data leakage and malicious activity with highly granular permission capabilities, combined with data restriction, encryption, and two-factor authentication.
All-rounded security is ensured no matter where employees bring their devices. SSL encryption locks down all data during transit, and advanced access control prevents unauthorised remote access to confidential network information.
IT administrators have the power to grant granular privilege settings, restricting access to sensitive material based on user, group, MAC address, IP address, and incoming gateway.
5. 100 percent cloud-ready
Parallels RAS supports on-premise, hybrid, or full cloud deployments on two of the most powerful public cloud platforms today – Amazon Web Services and Microsoft Azure.
This in turn gives IT administrators increased agility with improved performance, especially in small and medium businesses.
Desktops and applications can be set up in record time and delivered via the cloud to any device in the world with minimum hassle, opening up a new world of cost-savings and simplicity.
--
In short, businesses who are leapfrogging into the digital age can speed up their transformation journey with Parallel RAS, an easy-to-use, scalable, and secure application and desktop delivery solution. IT administrators can get the solution up and running in less than 30 minutes, empowering their employees with modern and user-friendly tech tools.
Thanks to the power of the cloud, it's never been easier to try Parallels RAS. A full-featured 30-day trial is pre-configured in Microsoft Azure and is ready for evaluation with just a few clicks.
Click here to find out more about Parallels RAS - register your interest by 30 April 2017 to purchase Parallels RAS at a special price.
Related stories
Top stories