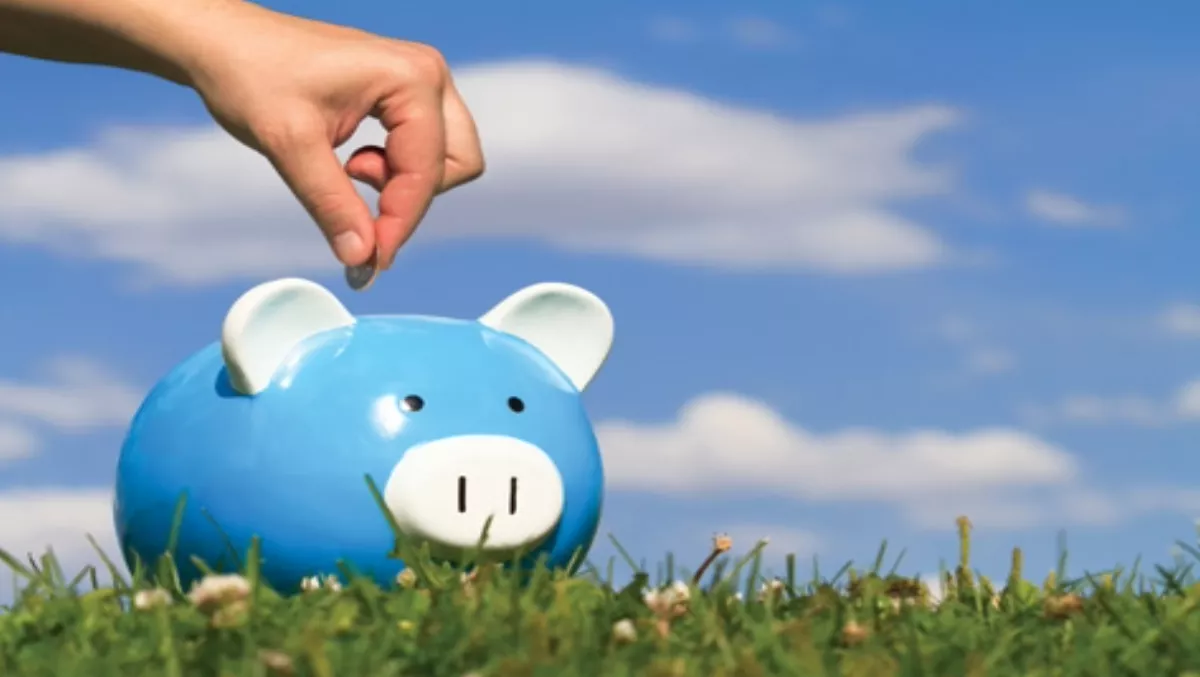 Five reasons to go cloud
Tue, 14th May 2013
FYI, this story is more than a year old
Cloud has been a buzzword for some time now, sharing a warm, comfy place in our hearts right next to social, big data, and gamification. Year after year we feel as if we've truly crossed Gartner's infamous Trough of Disillusionment. But still we find ourselves disappointed. What is changing in 2013? What is going to reignite those discussions in the boardroom and between the CIO and CTO?
Let's take a quick look at why cloud is going to cross that trough in 2013, and interestingly enough, why Microsoft SharePoint and the rest of the Microsoft Office stack could lead the charge.
Cost SavingsYour users are complaining about poor performance, your hard disks are at capacity, and your CEO won't stop talking about big data and the next big thing. You know exactly how to get them there, except you've also been told you're on a tight budget. Moving to the cloud ensures you're going to eliminate infrastructure and maintenance costs - most importantly the indirect costs of staffing, real estate, and power. Many organisations forget that value doesn't just come from cutting costs, but optimising your available resources as well.
PredictabilityAnyone managing budgets likes certainty. Uncertainty and complexity are factors IT is historically, or notoriously, known for introducing to the business. Shifting from a capital expenditure (CAPEX) model to an operational expenditure (OPEX) model is something that is extremely beneficial for budgetary purposes, and leveraging technology platforms like Microsoft Office 365, which offers per-user, per-month rates, is an easy way to do so.
The latest and greatest featuresOrganisations looking for the quickest updates and access to the latest features should look nowhere else but the cloud. Microsoft, among many vendors, has made it very clear that it will iterate aggressively against their cloud offerings before merging the functionality into the on-premises based cousins. An unprecedented three-month release cycle for SharePoint Online gives it a significant appeal over the on-premises version of the platform, which will still follow the standard "big bang" release cycle of Service Packs. This means that customers – especially those using plans below the Enterprise Edition – will be long salivating for features their cloud-based cousins are already enjoying.
Simplify and RefocusManaging the software and services consumed by day-to-day users is not as simple as acquiring a few licenses and installing applications on their local machines. Using Microsoft products and technologies as an example, email still requires a working knowledge of an infrastructure for Exchange; leveraging office web apps within SharePoint on- premises will require its own application server; growth of an organisation or new initiatives, such as BYOD, within the organisation introduce new challenges and tasks for IT to manage and stretch vital resources even further. Consolidating infrastructure management, email, collaboration, and project management under the Office 365 umbrella as well as eliminating the need for day-to-day maintenance and patch management greatly optimises the IT workload and allows your team to focus on tasks such as education, on-boarding of new users, and development of business applications.
ConfidenceMicrosoft's Business Productivity Online Standard Suite (BPOS) and v14 of Office 365 were early iterations. The systems often went down, features were lacking, and there weren't many people using the platform simply out of a lack of understanding of compliance and security implications. The latest release of Office 365, v15, was built with cloud in mind, and the platform is as rich and robust as its on-premises cousin could be. Microsoft has made it very clear where its roadmap is, and has brought on board many major players like Toyota, Aviva, and Energizer to ensure every company – from one user to 100,000 – will have a place in the cloud