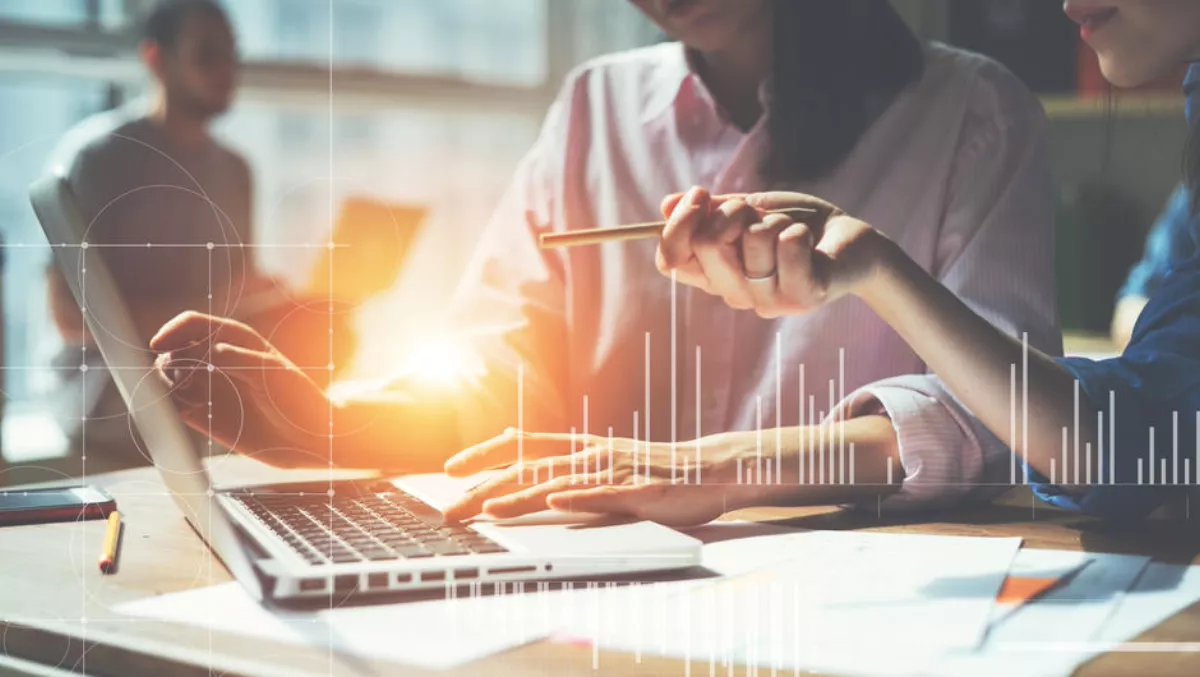 Five reasons you need User Research for your next project
FYI, this story is more than a year old
Article by Assurity Consulting senior consultant Rupert Burton
Delivering a service or product that is functional, effective and meets business goals is no longer sufficient.
It's never been easier to switch between providers (e.g. online banking, power etc.) and the rationale behind doing so doesn't always come down to money.
Even in those areas where the consumer has little or no choice (such as interacting with government), providing a poor online service will have other costs such as errors, increased support costs, reliance on non-digital communication and poor public image.
Capturing the imagination and the attention of the public quickly is more important than ever as time becomes an increasingly precious commodity.
There are enough good user interfaces out there for people to recognise a poor one and they've come to expect a high level of quality.
User Research helps organisations which are developing services and products to better understand their users, tuning in on their needs, expectations and desires and ultimately produce a better user experience to maintain and capture market share.
As a software delivery partner to many of New Zealand's largest organisations, we know the cost and effort that's put into delivering a functional and well-tested product.
We've also seen the risk of products failing to achieve the desired adoption rates because those products don't provide the experience users expect.
Our User Research practice was born out of that experience. It's a logical extension of our Testing, Business Analysis, Crowd Sourcing and Design Thinking services.
High-quality User Research delivers five key benefits
Enhanced design
The users of our products and services are not just 'customers'; they're are also a valuable and often untapped resource.
Why design in a vacuum when you have an easily accessible and often willing source of information available to you?
When starting a project, a team will have many assumptions.
User Research allows the team to test these assumptions and, at the same time, collect new ideas from the very people that we're designing for, the same people that may already be using a competitor's product and who are often best placed to provide an informative comparison.
As design progresses, User Research can be used to find out what works and what doesn't. Inexpensive experiments based on paper prototypes or quick sketches can be used to test alternative approaches and new ideas.
Optimised development
During development, many things are likely to change.
Checking in with users will have many benefits:
You can check that the project is still on track to deliver something of value to the end user, reducing the risk of project failure
You will likely discover issues that we can fix straight away, reducing the cost of rework later on
It will help educate the development team about user needs, helping them to prioritise features
Feedback – good and bad – will let the team make improvements without losing the working features and can give the project lead confidence that the project is on track
Learning
Having delivered functionality into production, you should continue to seek user feedback. Analytics can tell us where something has gone wrong and support calls might tell us what has gone wrong. But User Research will tell us why there's a problem and often how to fix it. Better still, you'll likely gain insight into what your users want next.
Reduced support costs
One of the main purposes of User Research is often a focus on usability: "The degree to which something is able or fit to be used". Improving usability has numerous benefits for the end user. For example, improving efficiency – faster task completion, reducing errors and less need for help or instructions. These improvements in usability give a better user experience which translates into business benefits such as reduction in support costs and improved conversion rates.
Increased engagement / revenue
Talking to users allows you to design and develop features that users want and fulfil their needs, creating products that are truly relevant. By conducting User Research, you can:
Prioritise features that are worthwhile and drop those that have little user value
Increased adoption, which reduces the risk of project failure
Deliver a better brand image, increases loyalty and improves retention rates due to a better user experience
A habit worth developing
For many organisations, User Research is still a relatively new concept. Our experience is that, once an organisation experiences quality research and the benefits it brings, they move quickly to make it part of the design and development process. It becomes an innate habit, changing their perspective from facing inwards to looking out, from assumptive to curious and from 'making do' to making the best possible. Trialling good User Research on a project is the first step and getting external help will ensure you maximise your outcomes. A typical engagement might run something like this:
Run a workshop to understand the requirements and determine scope
Design the tests and interviews
Recruit the users
Execute the research with users
Analyse and report
User Research can be complemented by accessibility and usability reviews and might also include crowdsourcing to achieve scale and a more comprehensive view of experience across devices and platforms.
It does not have to cost the earth or adversely impact on delivery timelines.
Understanding your users could make the difference between a successful launch that meets user needs or a project failure.
Read more about our User Research service here.
Related stories
Top stories