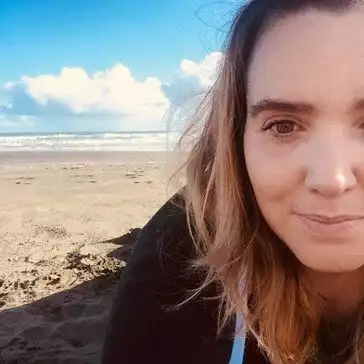 By Shannon Williams, Journalist
Personal technologies are set to have a major impact on every business across the globe.
That's the prediction from analyst firm Gartner, who says spending on personal technologies - such as wearables, immersive virtual and augmented reality, sensors such as those found in Internet of Things applications and the next wave of mobile apps – is expected to grow to $2.7 trillion a year by 2019.
Speaking at the Gartner Business Transformation - Process Management Summit in Sydney last week, research vice president at Gartner Brian Blau gave his top five picks for personal technologies that will break away from the hype and prove to be an integral component in business over the coming years.
1) Immersive Augmented and Virtual Reality
As was apparent at major technology shows like CES this year, device vendors and big platform owners such as Google and Microsoft are investigating how to exploit immersive technologies like augmented reality and virtual reality to expand the experiences associated with existing device categories (notably smartphones) and to find opportunities among new ones (like head-mounted displays).
While consumer adoption of VR outpaces enterprise adoption, AR is seeing business adoption first.
"The potential is huge in both consumer and enterprise environments," Blau says. "An immersive user experience enables deeper workplace engagement and can open the door to behaviour change," he explains.
For example, logistics giant DHL has been able to improve warehouse operations through the use of advanced wearable displays and augmented reality, Blau says. Head mopunted displays (HMDs) replace the use of handheld scanners and paper pick lists, improving efficiency, reducing errors and making the workplace more enjoyable.
2) Wearable Devices
From head-worn cameras and displays, sensors and activity trackers to smart shoes and socks, wearables are expanding the body's potential in business. The smartwatch will become mainstream and new solutions and platforms will drive enterprise adoption.
Gartner forecasts that annual sales of wearable devices will exceed 227 million by 2020, up from 88 million this year. Form factors will move from bulky to inconspicuous and usability will improve as devices begin to anticipate user needs and wants.
3) Personal IoT Sensors
By the year 2021, one million new IoT sensor devices will be purchased every hour of every day.
New devices will open up new opportunities for business, for example, predictive maintenance and support for autonomous "things". Gartner predicts that by 2018, six billion connected "things" will be requesting support.
4) Virtual Personal Assistants and Bots
Mobile app usage is stabilising. Downloads have plateaued as users stick with tried-and-tested apps.
Apps won't vanish anytime soon. "However, their interfaces will fade and new interaction techniques will take their place. Apps currently offer siloed interactions, but the next wave will offer an integrated experience," Blau says.
Future apps will report to us via our virtual personal assistant (VPA), or apps will simply be hidden in the background, and their interfaces will be more seamlessly integrated into an overall flow of content, he explains.
The VPA will become the vital link for consumers and, later, business users to simplify access to their apps, data and content. Businesses should evaluate VPAs for their potential to provide better customer experience.
5) Advanced Camera and Vision Technologies
In 2016 and 2017, Blau says Gartner expects cameras to remain a top differentiation priority for smartphone vendors. The incorporation of advanced autofocus, wide-angle lens and, above all, multilens capabilities to be a key trend this year, delivering new experiences.
"There are many potential applications in the enterprise. For example, customer digital assistants in retail outlets will recognise individuals by face and voice across channels and partners, proving opportunities to enhance the in-store experience," Blau explains.
At the same time, consumer video consumption is at all-time high, especially on mobile devices. For the enterprise, the revolution in 360-degree and multilens cameras could improve collaboration through shared virtual surfaces and immersive remote meetings, while video and scene analytics will decode meaning and add more value to video content.
"Instead of seeing consumerisation of technology as a force happening to the organisation, Gartner recommends taking a proactive approach," says Blau.
"Set up a process for evaluating personal technologies and identify opportunities to improve workplace process and actions.