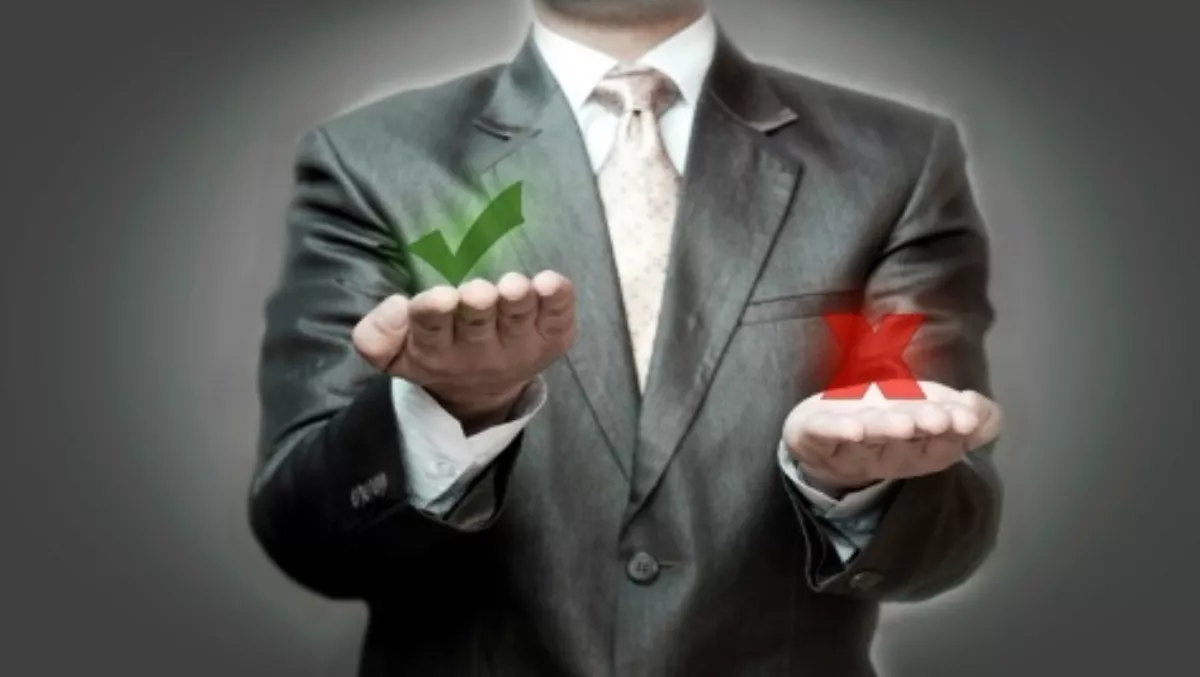 FMG ditches Avaya, chooses Interactive Intelligence
FYI, this story is more than a year old
Interactive Intelligence has announced that it will partner with FMG, New Zealand's leading rural insurer, to roll out its Customer Interaction Center (CIC) IP communications software suite across the company's Kiwi service centre operations.
Currently FMG handles around 250,000 inbound and outbound calls annually. The organisation will use CIC to capture and manage all inbound customer communications, including face-to-face, voice, email, fax, SMS, and increasingly mobile and social media communications.
The new telephony platform will be deployed in a hybrid cloud environment using Interactive Intelligence CaaS (Communications as a Service), a virtual private cloud offering, which will support 200 users at the organisation's service centre in Palmerston North as well as other offices throughout the country.
The hybrid cloud approach will enable FMG to maintain historical data and recorded interactions in-house.
FMG's decision to select the Interactive Intelligence solution follows a comprehensive review of several vendors and will replace a legacy Avaya phone system.
FMG says Interactive Intelligence's CIC will provide the organisation with a phased modular approach to deployment, greater visibility into the overall management of our operations, and the ability to route interactions to any media channel and to the most appropriate agent.
Interactive Intelligence says CIC will support FMG in improving its overall customer experience delivery through key features, including recording and quality assurance, multi-media ACD contact centre, IVR, outbound dialer, agent and supervisor desktop functionality.
Nick Bennetts, FMG national sales centre manager, says, "We were impressed with the technical skills of the Interactive Intelligence team."
"Unlike other vendors we liked the fact that we could deal directly with the company and this in turn provided a high degree of trust.
"In addition, Gartner's positioning of Interactive Intelligence as a market leader is impressive and provided us with additional confidence in our decision," says Bennetts.
He says, "As a mutual, our objective is to maintain investment in the business through providing enhanced products and services for the benefit of rural New Zealand.
"Interactive Intelligence will play a critical role in supporting client growth, retention and satisfaction as well as ensuring that we remain market competitive and able to provide insurance products and services that meet the risk advice and insurance needs of rural New Zealand."
Brendan Maree, Interactive Intelligence vice president Australia, New Zealand and Japan, says, "We are delighted to sign on FMG as a new customer in New Zealand.
"Our market momentum continues to gather pace across both the public and private sectors in New Zealand and this is testament to both the technology innovation we provide in helping customers deliver a great consumer experience but also our ability to support the drive for digital business transformation currently underway among New Zealand companies of all sizes and across diverse vertical markets."
Related stories
Top stories