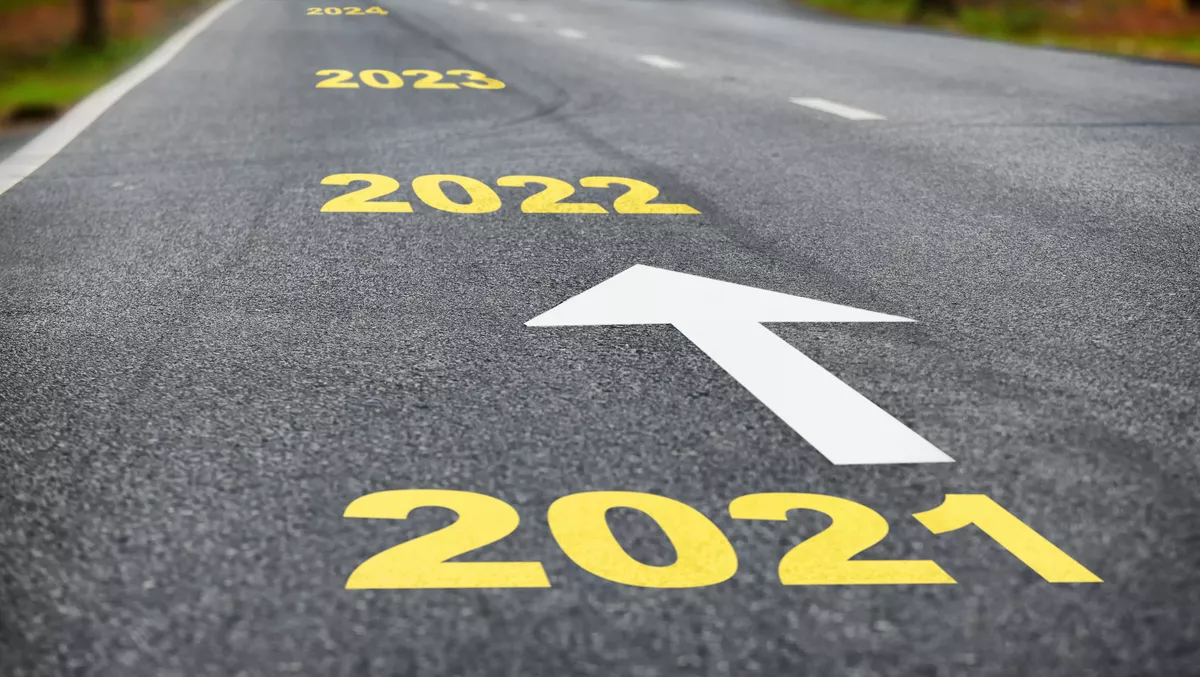 Forrester has released a series of predictions for 2022
FYI, this story is more than a year old
Forrester has published a series of reports that predict what tech executives need to look out for in 2022.
Every year, Forrester publishes predictions reports that look at what might come to pass in the year ahead. Forrester's Predictions reports analyse the dynamics and trends in various disciplines and industries, including technology and innovation, customer experience (CX), employee experience (EX), and B2C and B2B marketing.
"We intentionally make bold calls to push the limits and challenge the market rather than state obvious trends that are already in the works," says Forrester.
"To hold ourselves accountable and be fully transparent, we score our predictions at the end of each year to see where we hit the mark and where we didn't, as markets dynamics can change."
Tech Leadership And Innovation (CIOs)
The reports show that leading tech executives will leap from digital to human-centred transformation. In 2022, future-fit firms will think beyond digital transformation to implement initiatives that tightly fuse CX and EX. Additionally, 10% of tech leaders will also prioritise investments in strategic partnerships and innovation practices at 3x the rate of competitors.
Forrester says tech talent panic will create broad gaps until new sourcing models go mainstream. IT firms face a 13.8% attrition rate, reflecting a slow move to "future fit" talent strategies. Frustrated traditional firms will resort to boosting wages to attract talent, while future-fit firms will use cloud-first and platform-based architectures and adopt low-code/no-code solutions to reduce their need for the most advanced technical skills.
Cloud
The pandemic has driven up enterprise cloud usage as companies scale up their digital presence and create new products. With this new scale, organisations are seeking cloud efficiencies, scalable solutions, and unique customisation.
Forrester predicts that in 2022 container adoption will hit 50% as cloud-native takes centre stage in enterprise cloud. More importantly, enterprises will refactor or re-platform their cloud strategies to base them on cloud-native rather than layering it onto their existing plans. Cloud-native technologies will transcend all major tech domains, such as big data, AI, and IoT.
Forrester says Google Cloud Platform (GCP) won't achieve its short-term ambition, but it won't matter. With their market footprint still considerably behind AWS and Azure, GCP could go big by acquiring a major SaaS platform, but that path would face many obstacles. Top-two or not, GCP will find cloud highly profitable and of value to its other investments.

Edge, IoT, and Networking
The chip shortage will impede overall IoT market growth by 10-15%, according to Forrester. The chip shortage will not be resolved until mid-2023, and IoT devices will be hit worse. With many IoT-based "smart" products like appliances, automobiles, and consumer electronics being unavailable or overpriced, demand for "less smart" equivalents will increase.
Investment in "smart" infrastructure will increase by 40%, predicts Forrester. Powered by large government spending in smart infrastructure to facilitate pandemic recovery in the US, EU, and China, city planners will prioritise initiatives that provide citizens with internet connectivity, address public health, and manage critical resources.
Forrester believes satellite internet challenges 5G as the connectivity of choice. Government red tape and delays in developing 5G have opened the door for the satellite internet market, which has shown more promise in rural areas. According to the predictions, wired connectivity providers - with no cellular business - will offer satellite internet services as a backup option instead of positioning a competitor with its cellular backup connection.
Cybersecurity, Risk And Privacy
In 2022, Forrester predicts that security, risk, and privacy leaders will find relationships more important than ever as employee monitoring battles privacy, supply chains grow, increasing third-party risks, cyber insurance evolves, staffing woes increase, and security vendors get greedy.
The predictions show one in ten experienced security pros will exit the industry. Before the pandemic, just 21% of security professionals hadn't considered quitting their current job. Yet, 2021 data indicates that 51% of cybersecurity professionals experienced extreme stress or burnout over the past year. Additionally, 65% say they considered leaving their job because of job stress.
According to Forrester, firms will embed cyber insurance policies in contracts to offset third-party breach costs. As new suppliers are onboarded or contracts with current third parties renewed, organisations will demand a specific cyber insurance policy, where they are named as beneficiary, embedded into contracts from those partners in their ecosystems who, while a vital part of the supply chain, do not meet their cybersecurity standards or refuse to provide sufficient attestation.
Other future predictions from Forrester include:
Fifteen companies in the Global 500 will create a new Chief Trust Officer role. Organisations will have to drive decision-making based on levers of trust, such as accountability and integrity. To execute on this, companies in industries that require a high degree of trust, such as critical infrastructure and technology, will create a dedicated "CTrO" role reporting to the CEO.
At least five large companies will introduce bias bounties. With bias bounties, users are rewarded for identifying bias in AI systems. In 2022, major tech companies like Google and Microsoft will implement bias bounties and banks and healthcare companies.
The adoption of privacy-preserving technology will double. Adoption of PPTs, including federated learning, secure multi-party computation, and differential privacy, will double in 2022, with financial services, healthcare, and public sector companies leading the pack.
3x the number of companies will commit to the Climate Pledge Initiative. The Climate Pledge Initiative asks companies to pledge to net-zero by 2040. Due to changing consumer sentiment, investor demands, government investment, employee engagement, inevitable regulation, additional partner and supplier scrutiny, and pressure from the rest of the ecosystem, companies will attempt to prove their sustainability bona fides by committing to the pledge.
Returns will become the next "hot" retail competitive service differentiator. Returns will become a priority since these policies influence how consumers choose a retailer in the first place. Online adults, approximately 3 out of 5 in the US, France, and the UK, want free return shipping, and about 2 out of 5 want the refund via the original form of payment.
Western brands will spend 2022 courting new partners in China beyond Alibaba and JD.com. Western brands will spend 2022 busily vetting and courting niche marketplaces and mini-programs via companies such as Douyin, Little Red Book, and WeChat to build more direct consumer relationships and sell to them directly.
The circular economy will become a must-have offering – and fuel intense investment. Forrester's data reveals that online consumers in the US (41%), France (60%), and the UK (49%) prefer to buy environmentally sustainable products. As the second-hand market continues to gain popularity, investment in companies that can facilitate the logistically challenging offering will increase.
Companies will use technology to dance and spar with marketplaces. In the US, 57% of B2C eCommerce sales flow through marketplaces today.
Anywhere commerce will compel a new experience architecture. Smart technologists will revisit the technological foundations of engagement to make every touchpoint a shopping moment in 2022. They will assemble a portfolio not of touchpoint-specific systems, but an "experience architecture." This will enable merchants to sell in owned moments on the phone from the kitchen table, the retail store, or the manufacturing shop floor, in paid moments on Amazon or Walmart, or earned moments on Instagram or YouTube.