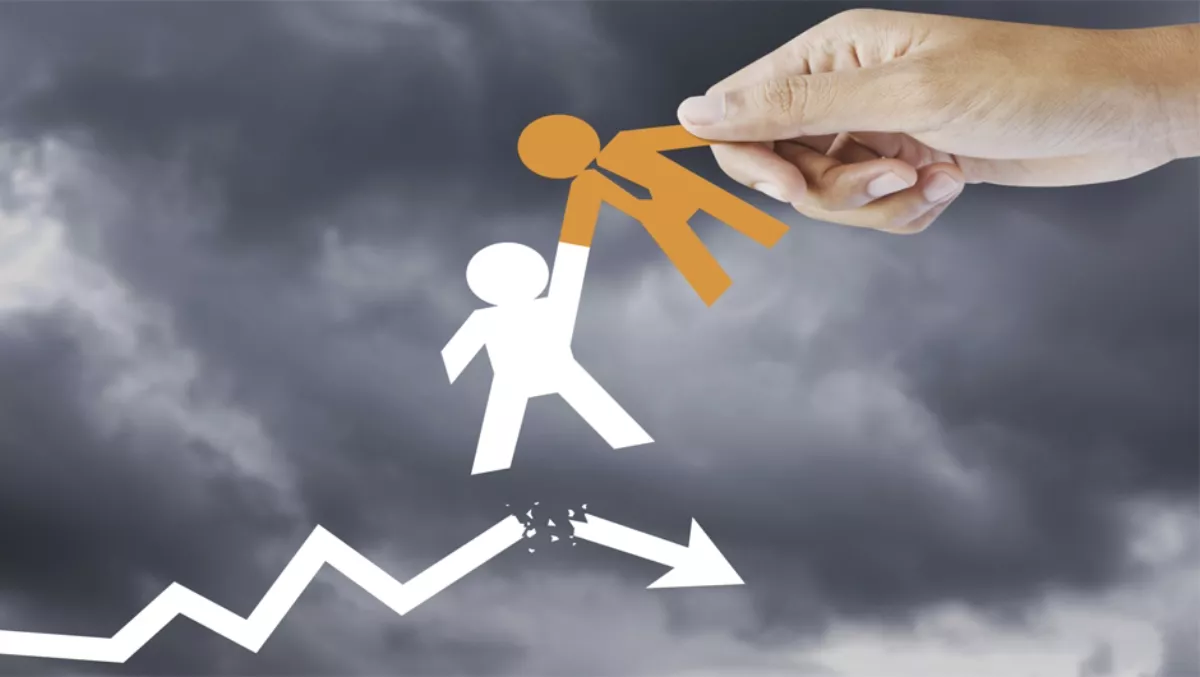 Four Cloud and Disaster Recovery trends for 2016: Is your organisation prepared?
FYI, this story is more than a year old
The cloud began as a great conceptual delivery vehicle for outsourced IT services in the mid-2000s, but most companies were too scared to try it.
Today, it has gained wide-spread acceptance, with the backup and Disaster Recovery (DR) industry being one of the earliest and greatest beneficiaries of mass adoption.
The 2015 Spiceworks report made some interesting findings based on the online community's poll of thousands of IT professionals:
61% are already using cloud services in their organisation
41% of these are utilising cloud backup and recovery services
Online backup and recovery was the number one cloud service IT pros planned to put in place within the next six months
14% of the average IT budget is allocated to online backup and recovery
1. The rise in malicious cyber-attacks will continue
As the structures of modern businesses become more and more digital, further doors are being opened for cyber criminals. Every day it seems there is breaking news about another major company that has been hacked, its personal data stolen and often held to ransom - and this isn't to mention the many SMBs and owner-operators!
In a November 2015 NZ Herald article, John Key reported on the six largest threats facing New Zealand. Loss of information and data from malicious cyber-attacks came in second place - behind violent extremism. This highlights the growth in the sheer quantity and sophistication of cyber-attacks against New Zealand businesses, and ultimately, the awareness.
2. The cost (and frequency) of natural disasters will likely increase
Let's condense the mountain of articles on climate change. Are natural disasters increasing? Yes. Natural disasters including earthquakes, volcanoes, landslides, floods, storms, tropical cyclones, local storms, droughts and wildfires are skyrocketing noticeably each year.
In 1970, the average number of natural disasters that were reported was 78; in 2004, this number jumped to 348. According to AccuWeather, since 1990, natural disasters have affected 217 million people every single year.
From 1980 to 2009 there was an 80 percent increase in the growth of climate-related disasters. Between 2001 and 2010, more than $1.2 trillion was lost to the increased rates of natural disasters. This was a dramatic rise, which between 1981 and 1990 had been roughly $528 billion.
3. Cloud backup will replace traditional backup as the standard data protection strategy
As the statistics above show, it's already happening. And there's a reason for this trend: It works well. The Cloud is no longer this mysterious undefined concept full of hype and promise; it's a cost-effective and reliable means to solve real business problems, including DR. Back-up experts are embracing the cloud, developing ways to provide you with cloud-based DR with on-premises performance and availability.
Managing data backup in-house just doesn't make sense for many companies - small, medium and large - anymore. Expect this trend to continue.
4. Disaster Recovery-as-a-Service will replace cloud backup
Disaster Recovery as-a-Service (DRaaS) refers to a complete data protection solution - not just backing up data into the cloud, but also providing a server failover capability where companies can actually spin up their live servers in a cloud provider's environment during a crisis situation, and provide access to those systems for their users indefinitely. Fundamentally, DRaaS is about allowing IT admins to bring back lost infrastructure in minutes without the need to setup new servers, download data from the cloud, or even re-install applications
An October 2015 research report by the Enterprise Strategy Group (an integrated IT research, analyst, strategy, and validation firm based in North America) claimed that 35% of mid-sized companies' production applications can tolerate either "no downtime ever" or "less than 15 minutes per outage." The only way to achieve that level of uptime is with a DRaaS service — you simply can't get there with a cloud backup solution alone.
As time goes on, can you imagine companies actually relaxing their downtime requirements? As with everything else in technology, expectations will only go up.
The solution?
As Iain Hook, general manager of KeepItSafe New Zealand (A DRaaS industry-leader) explains, "KeepItSafe can tailor a scalable DR solution for your business (regardless of your size) that is a fully-managed service that is also application-aware, thereby effectively protecting your mission-critical software in addition to your physical platforms and various virtual platforms via a single user interface."
This allows KeepItSafe to recover your application data from a block level to an individual file locally and across the WAN in just minutes.
KeepItSafe's ability to deliver advanced data protection with fast, image-based backups across virtual, physical and Cloud environments effectively unifies backup, replication and recovery in one solution.
If you would like to know more about KeepItSafe's DR solutions, click here or call the team on 0800 14 11 14 as they can provide a quick consultation on the phone.