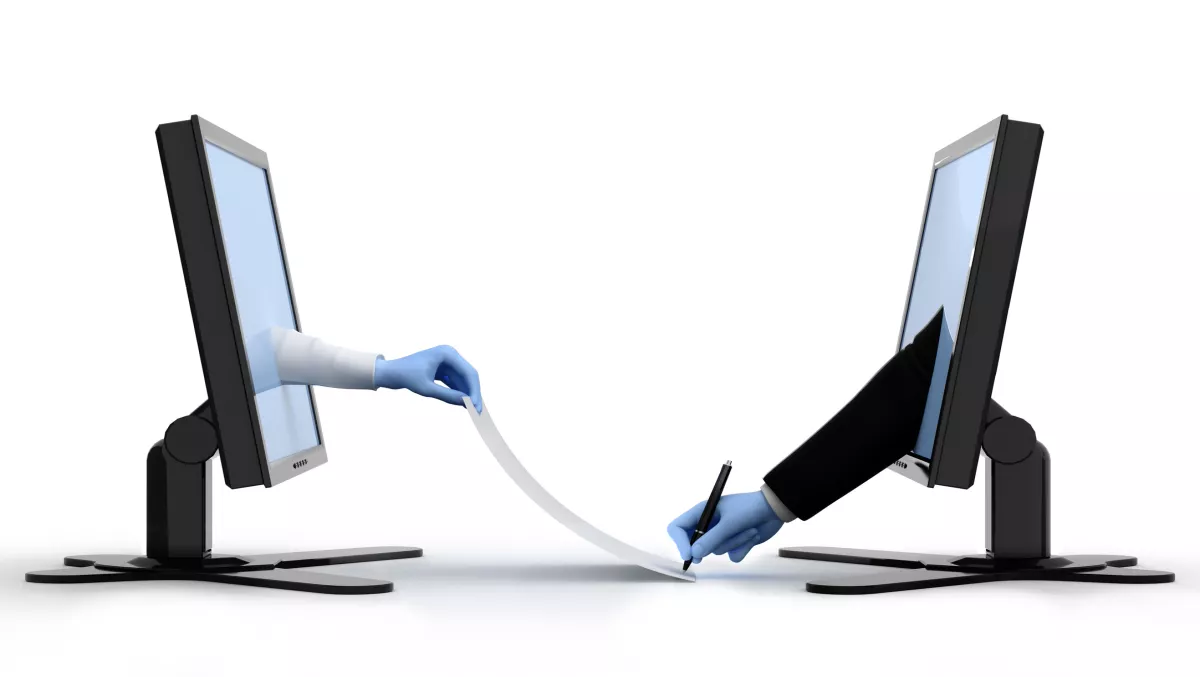 Fuji Xerox NZ inks digital signature deal with Secured Signing
FYI, this story is more than a year old
Fuji Xerox New Zealand has unveiled a new partnership with Secured Signing to make it easier for digital signatures to be added to documents and forms.
Cameron Mount, Fuji Xerox New Zealand GM Enterprise Consulting, says the partnership addresses a common stalling point for companies which are digitally transforming their business processes.
"Where digital processes tend to break down is when people must print documents to sign or annotate, then scan and send to a second or third party," he explains.
"Introducing a digitally signed option closes the loop and allows documents to move electronically all the way from document creation to archive.
Mount adds that the locally-hosted Secured Signing solution offers advantages over other systems as it charges per document, rather than per signature.
"Broadly speaking, any business which is signing a few hundred documents or more per month should be looking at digital options to accelerate workflow, eliminate errors and free data from paper so it can easily enter a digital workflow," he says.
Mike Eyal, Managing Director of Secured Signing explains that while digital signing improves the convenience and speed of the act of signing documents, the real benefit is the follow-on effect with what happens with documents when they move downstream.
"With an 'all electronic' workflow, information can directly enter backend systems like CRM or DocuShare," he says.
"That provides the ability for accelerated analysis and use of collated data.
The addition of digital signatures to its portfolio of document management and workflow platform is a key component in Fuji Xerox New Zealand's ability to provide end to end solutions for digitally transformed organisations, adds Mount.
"Our aim is to drive efficiency and better business with a digital platform which makes document processes easy, compliant and secure," he concludes.