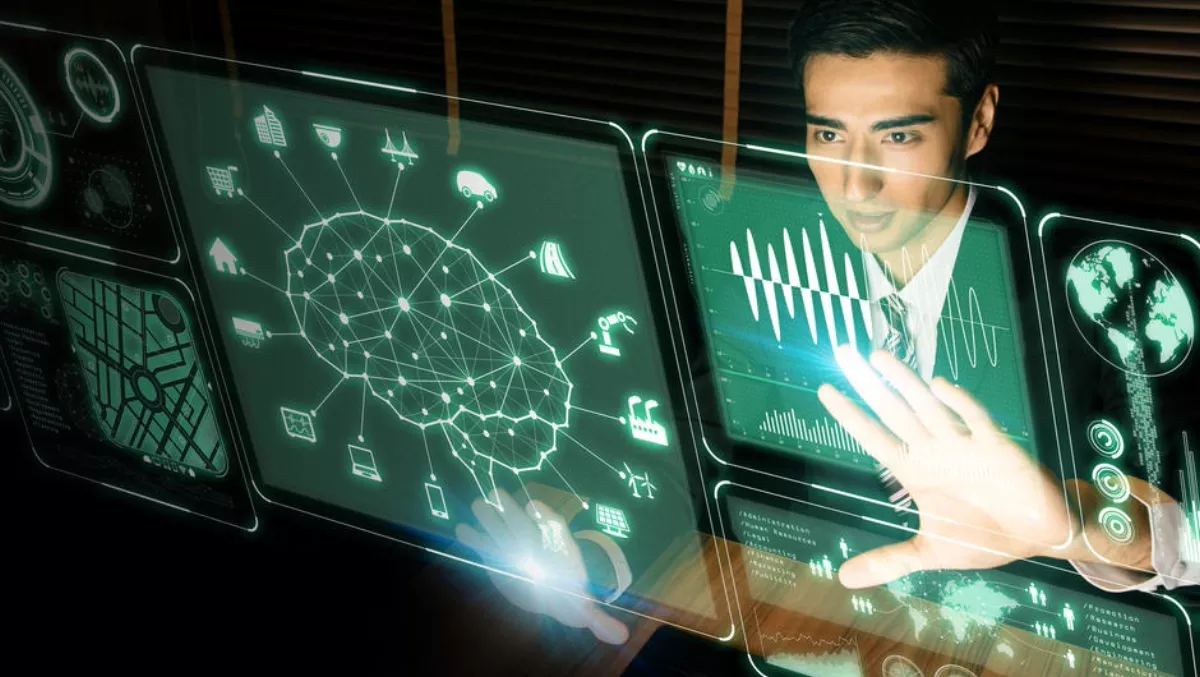 Fujitsu & Microsoft set their sights on AI to improve employee wellbeing
FYI, this story is more than a year old
Microsoft and Fujitsu have teamed up to collaborate in the field of artificial intelligence (AI).
The duo will build "human-centric" innovative solution with the goal of transforming the way people work.
The new solutions will be based on Microsoft 365, an integrated cloud service. This will see Fujitsu's AI technology, Fujitsu Human Centric AI Zinrai combine with Microsoft AI platform services on Microsoft Azure.
As Shingo Kagawa, SEVP and CTO of Fujitsu explains, the intention of this new project is to increase the wellbeing of employees through technology.
"This collaboration with Microsoft in AI will bring our relationship into a new phase, and I believe it demonstrates the fruits of digital co-creation. In order to create a prosperous future, we will work with Microsoft to generate new innovation.
The companies plan to make the new solutions available in the Japanese market from the second quarter of 2018 (April to June), and then to roll them out globally thereafter.
This is not the first time the two companies have collaborated. Back in 2002, Fujitsu and Microsoft entered into a global alliance focused on the corporate solutions market. Since then, the alliance has expanded to include areas such as the Internet of Things (IoT) and cloud.
In 2015, the duo intensified their focus on work-style transformation when Fujitsu deployed a globally unified communications platform based on Office 365 for around 160,000 employees.
As enterprises globally move to increase productivity with digital technology, the two companies will expand their collaboration to include AI solutions.
For this stage of the collaboration, the duo is focusing on four key points for customer value:
1. Focus on creative work, generating high added value
Big data generated through use of Microsoft 365 is aggregated through Microsoft Graph, and Microsoft MyAnalytics and Microsoft Workplace Analytics visualise the usage status of email and calendars, which had in the past lacked visibility.
Zinrai AI technology distinguishes the importance and priority of tasks mentioned in the body of an email, and encourages users to perform important tasks.
This helps users quickly handle high priority tasks, enabling them to focus on creative work, such as idea generation, which can lead to higher added value.
2. Automate and streamline routine tasks leveraging AI
Microsoft Cognitive Services and Microsoft Azure Bot Service will be combined with Fujitsu's conversational AI technology and the Zinrai natural language analysis API.
As a result, tasks are automated and streamlined while users have a more human-centric experience.
For example, in setting up a meeting, the conversational AI technology is able to search for an open timeslot shared among the participants, and list the dates and times that candidates are available. It also reviews meeting formats and venues in consideration of participants' convenience.
3. Eliminate silos and discover the right person, insights, and network
Knowledge Graph is used as a base of knowledge that expresses in graph form the relationships among people or things.
When the characteristics of these relationships are analysed by Zinrai AI technology and applied to Knowledge Graph, it becomes possible to discover outstanding human resources and documents. This allows users to effectively utilise information, such as in selecting the most suitable team members when launching a project.
4. Analyse the drivers of productivity and motivation comparing people, teams, and companies
Users of Microsoft MyAnalytics and Workplace Analytics can visualise the ways both individuals and teams work.
By combining Knowledge Graph and Fujitsu Laboratories-developed Deep Tensor machine learning technology, which enables analysis of graph-structured data, these solutions can provide insight into how high-performance individuals, organisations, and companies are working.
It can also enable an understanding of the important factors behind such performance, and lead to true transformation of the way people work.
Microsoft's Judson Althoff, executive vice president, worldwide commercial business, comments, "Expanding our collaboration with Fujitsu provides customers with yet another way to take advantage of the powerful and intelligent digital capabilities of our platform to drive more collaboration and creativity.
"Through integrations across our productivity suite and Fujitsu's unique industry expertise, customers will have more tools to create and collaborate."