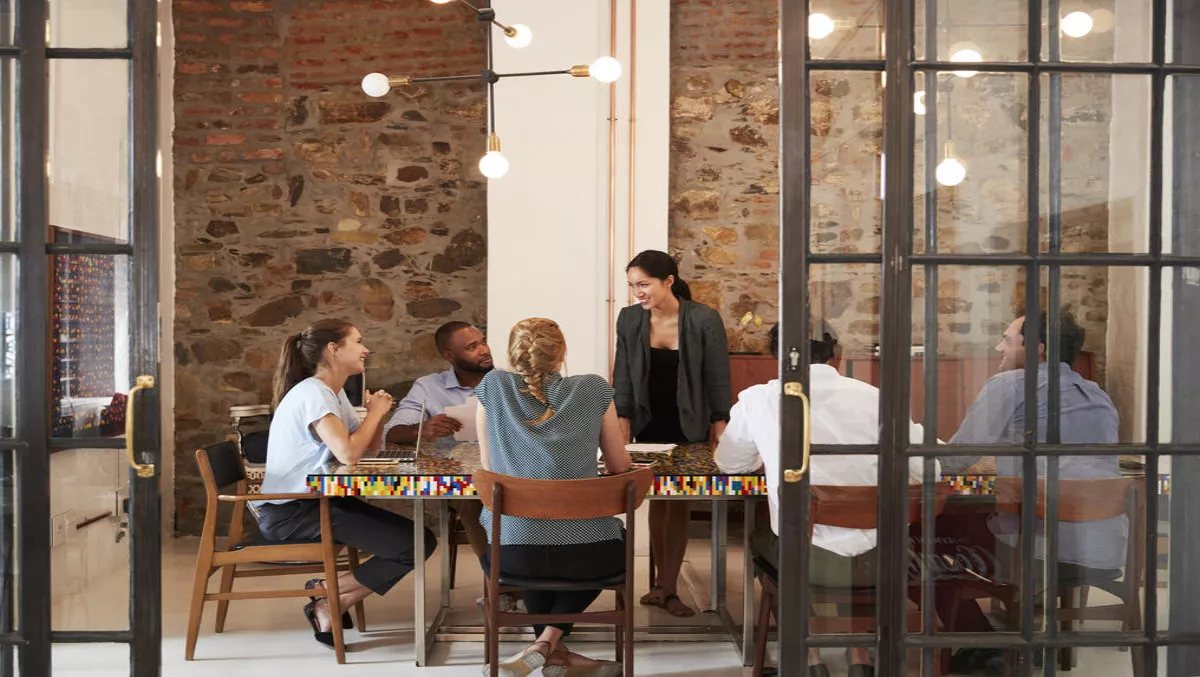 Fujitsu tech stores data locally at each location, not in the cloud
FYI, this story is more than a year old
Fujitsu Laboratories has expanded its Creative Digital Space User-Interface (UI) technology.
Initially developed in 2015, this technology streamlines the sharing of information amongst geographically dispersed workers, enabling collaboration through connecting multiple large screens and other devices in a single location.
The Japanese ICT company draws attention to issues that arise when sharing data between multiple locations which is stored in the cloud.
In some cases, only one location can operate a PC at a time, and in other cases, information is not able to be accessed concurrently. Likewise, there are coordination technologies that allow documents in the cloud to be simultaneously edited from multiple locations, however, the user experience of the system can be dictated by external network lag.
What Fujitsu is setting out to do is make this experience of sharing and using the same data between different locations as smooth and seamless as possible.
To do this, Fujitsu Laboratories has developed distributed data sharing technology which stores data locally at each location, rather than in the cloud.
This technology synchronises only the necessary data while eliminating unnecessary data, such as the path of something as it is moved around a screen, depending on network latency between each location.
In addition, Fujitsu Laboratories has released new awareness propagation technology which lets users know the operational status of distant users.
This technology notifies remote users when something has been added or changed in another location, such as making objects other users are interacting with flash, and displaying a shadow representing the other user's position.
This allows users to notice when other users are in the process of adding or changing content so that they do not interfere with the process, reducing conflicts in operation.
Both of these new solutions are a part of the company's mission to create a more expansive digital world where co-creation spaces can expand beyond office walls via networks or the internet.
For example, with these technologies, users on the manufacturing front lines can connect with their colleagues in design locations and even overseas manufacturing bases.
Additionally, in educational contexts, these technologies can create new styles of lessons, such as remote active learning through exchanges between schools.
Fujitsu Laboratories will deploy these technologies internally, conducting a series of field trials on their effectiveness in supporting idea generation, with the goal of commercialising them in fiscal 2018.