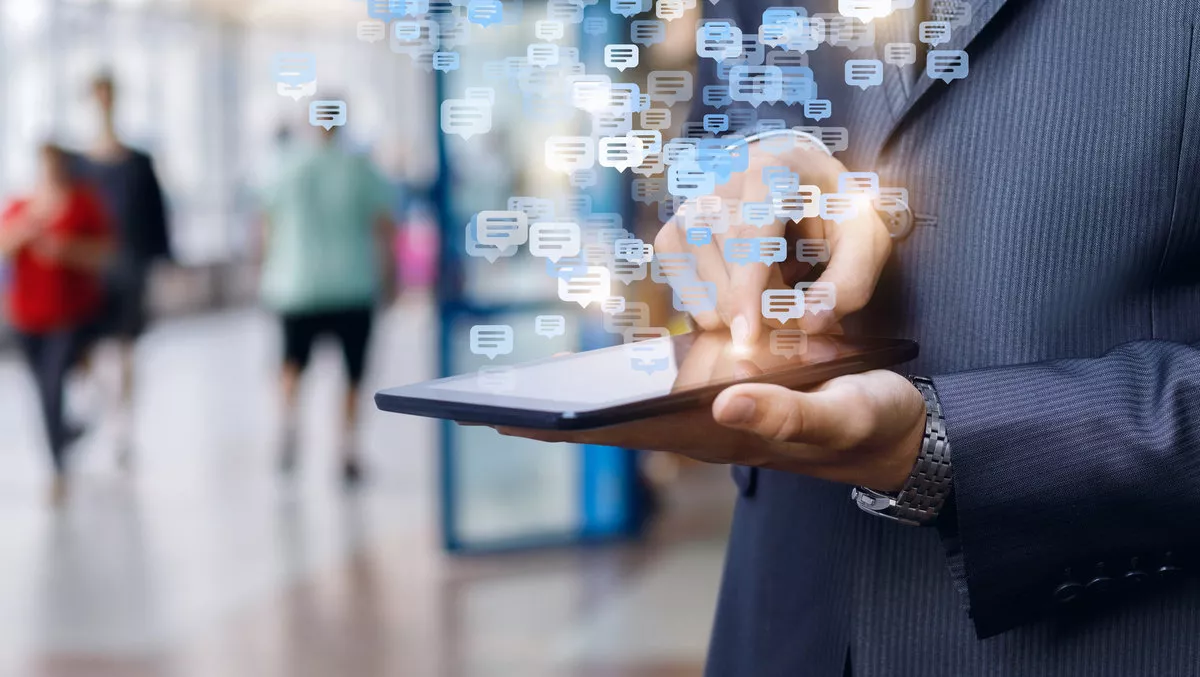 Fusion5 teams up with Ambit in NZ and AUS
FYI, this story is more than a year old
Business solutions firm Fusion5 have partnered with Auckland-based chatbot platform Ambit in New Zealand and Australia.
Established in 2016, Ambit is lead by directors Josh Comrie (CEO), Gareth Cronin (CTO) and Tim Warren (COO), with offices based in Auckland, Sydney, and representation in the US.
"We have developed leading edge technology, blending scripts, Natural Language Processing, and machine learning to design and deliver natural, realistic and intelligent conversation platforms," explains Comrie.
"Organisations globally have deployed digital employees (formally known as chatbots) based on the Ambit platform, helping them to maximise value in every staff, customer, or partner interaction," he says.
Comrie says Ambit's conversation platform is used by government departments, financial services, telcos, utilities, retailers, and customers include Vodafone, ACC, Glassons and KPMG.
"Fusion5's appointment is underpinned by a solidly established relationship, as well as the cultural alignment," says Comrie.
"The other compelling factor in formalising our partnership is the scope and reach of the Fusion5 business across New Zealand and Australia. This presents a strong opportunity to leverage each other's capabilities and allows us to access Fusion5's broader team across a number of different markets, some amazing customers and really successful historical relationships," he explains.
Kristy Brown, Fusion5 GM - CRM, says Ambit's conversation platform aligns well with the Microsoft Dynamics 365 suite.
"It gives us an innovative way to extend Dynamics 365's Customer Service functionality at a reasonably low cost to our customers, while driving a lot more efficiencies back to their businesses," she explains.
"Ambit is a very affordable platform and our customers will realise a return on their investment quickly. The use of digital employees typically slashes the caseload on helpdesks by around 30% and reduces contact centre costs by 25%.
Ambit's platform capabilities can be extended easily and with no specialist knowledge, something that particularly appeals to Brown.
"What's unique about the Ambit technology is the platform behind it. A business analyst can teach and train your digital employee without having any coding skills. Traditionally, bots can be very expensive to train and often require the services of a team of software engineers and a data scientist. Ambit's platform democratises the solution, making it a citizen developer solution. Anybody with an understanding of language structures can educate their bot. So it stays relevant,' she says.
Ambit has developed ready-made connectors for a significant range of channels, including Microsoft Skype for Business, Microsoft Teams, SMS, Whatsapp and Messenger. "They've done a great job of demystifying machine-learning and produced an extremely practical solution that's already proved itself in the New Zealand market," says Brown.
"Ambit's conversation platform is very innovative, fast to deploy and modernises what we can offer our customers."