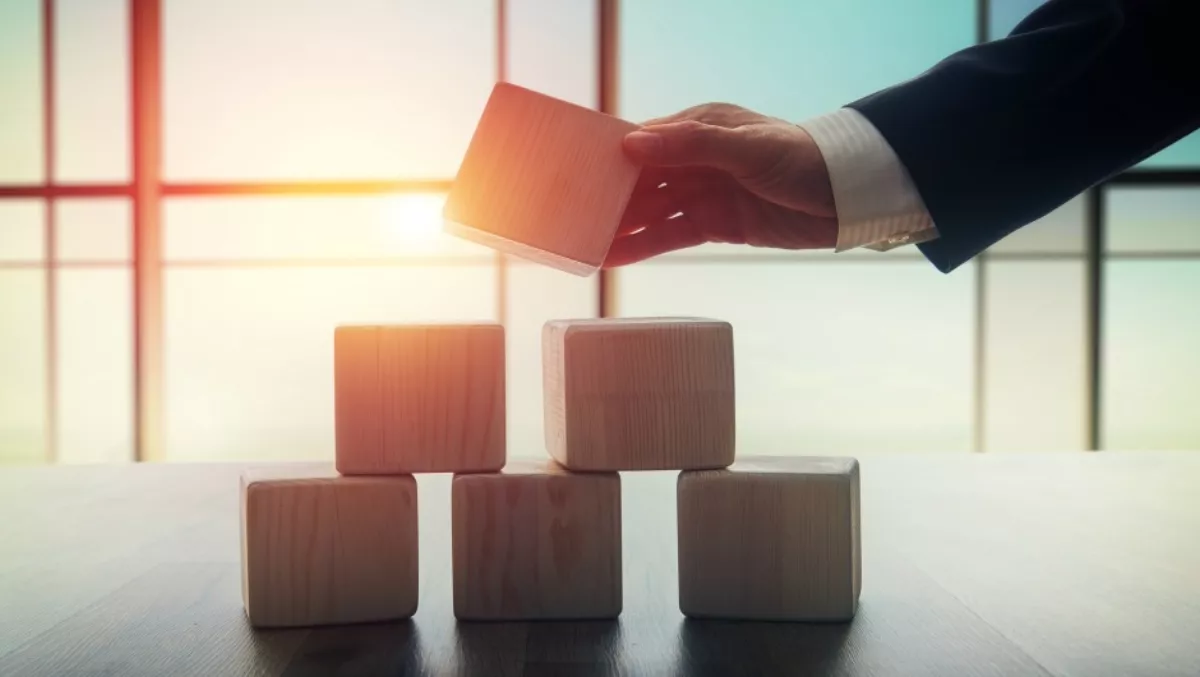 The future: All you need to know about the new Dynamics 365
FYI, this story is more than a year old
Microsoft has brought together its trusted Dynamics cloud solutions into a single suite of solutions under the Dynamics 365 banner, providing a new way for customers to leverage the market leading productivity solution set.
Feedback from early adopters indicates that the best bits of Dynamics 365 are its embedded intelligence, its integration with Office 365, the mobile experience and the ability for users to move easily and intuitively between applications.
What people are particularly excited about is the accessibility of the wider platform that Dynamics 365 provides, along with the opportunities for IOT frameworks, rich data analytics and smart analysis of voice, text and imagery – all essential in this always on, ever-evolving world.
Intergen's GM Dynamic Solutions, James Page says that combined with the Microsoft cloud stack, Dynamics 365 provides the only Business Platform as a Service in the market which is a major departure from the old model of discrete applications that don't talk to one another.
"The move to integrated, cloud-based business applications is driven by the ever increasing needs of Kiwi businesses to push productivity within this complex global economy," Page says. "New Zealand's high adoption rates of Office 365 indicate market maturity and readiness for online business, which bodes well for the adoption of Dynamics 365.
About Dynamics 365
Dynamics 365 is a reboot of Microsoft's key business applications, pulling together the company's CRM and ERP tools under a single umbrella.
The suite covers sales, customer service, field service, operations, marketing and service automation. There is also a new Dynamics NAV-based small business software-as-a-service financials module. Microsoft has added a customer insights app that uses the Cortana Intelligence Suite and Power BI is part of the mix.
Everything in Dynamics 365 is underpinned by a single common data model and is cloud hosted using Azure. It also integrates with Microsoft Office 365. The software is modular; you only need to buy the components you need. The components will all use a modern, more user-oriented pricing and delivery mechanism.
At Intergen's Dynamics Day 2016, James Page explained that the key to understanding Dynamics 365 is less about technology and more about business strategy and that it gives businesses the tools they need as they look to digital transformation.
"Dynamics 365 is about finding new ways to engage customers. About attracting, retaining and being relevant to customers. It's about leveraging the new platforms, especially making something out of social media. It's about empowering employees to be responsive and motivating them to deliver outstanding service. It's also about optimising your operations so you can respond in a timely manner", he says.
Page says Dynamics 365 gives the tools to be agile and the intelligence to recognise emerging market opportunities.
"Without the right foundation digital transformation will not happen," Page says. "Without transformation we lose relevance in today's instant gratification economy.
All the software builds on Microsoft's familiar user interface. If you can use Office — and who doesn't? — you'll find it easy to navigate Dynamics 365.
What will Dynamics 365 mean for your organisation?
I'm an existing Dynamics user – what does upgrading to Dynamics entail?
For Dynamics CRM customers:
Dynamics CRM Online customers will seamlessly transition to Dynamics 365 via the Customer Driven Update (CDU) process which starts scheduling in December 2016. Customers will transition to Dynamics 365 for Sales, Dynamics 365 for Customer Service, Dynamics 365 for Project Service Automation and Dynamics 365 for Field Service based on their current licenses.
Dynamics CRM on-premises customers can move to Dynamics 365 at any time, once the update is available in December 2016. Microsoft will continue to support existing versions of Dynamics CRM according to our support lifecycle policy.
For Dynamics AX customers:
Dynamics AX online customers will seamlessly transition to Dynamics 365 for Operations via the December 2016 update. If you're using an older release, upgrade and migration paths will be available when you're ready, along with tools to streamline the path to Dynamics 365. Dynamics AX on premise customers will have the option to deploy Dynamics 365 for Operations in their own data centers, while benefiting from the intelligence and flexibility enabled by the cloud, giving them the best of both worlds. Microsoft will continue to support existing versions of Dynamics CRM according to our support lifecycle policy.
I'm new to Microsoft Dynamics – what's different?
Page says that in a nutshell, it's now easier than ever to consume Microsoft Dynamics, with a simplified licencing process.
"Dynamics 365 truly represents a move to the cloud consumption paradigm – whether you need to plug into a service via an API to crunch data, for example, or build out an IOT solution, this can easily be achieved through the Azure platform," Page says.
"Essentially, Dynamics 365 will be easier to buy and to connect more seamlessly across all business applications and – ultimately – to consume the capabilities your organisation needs more simply.
Read more here.