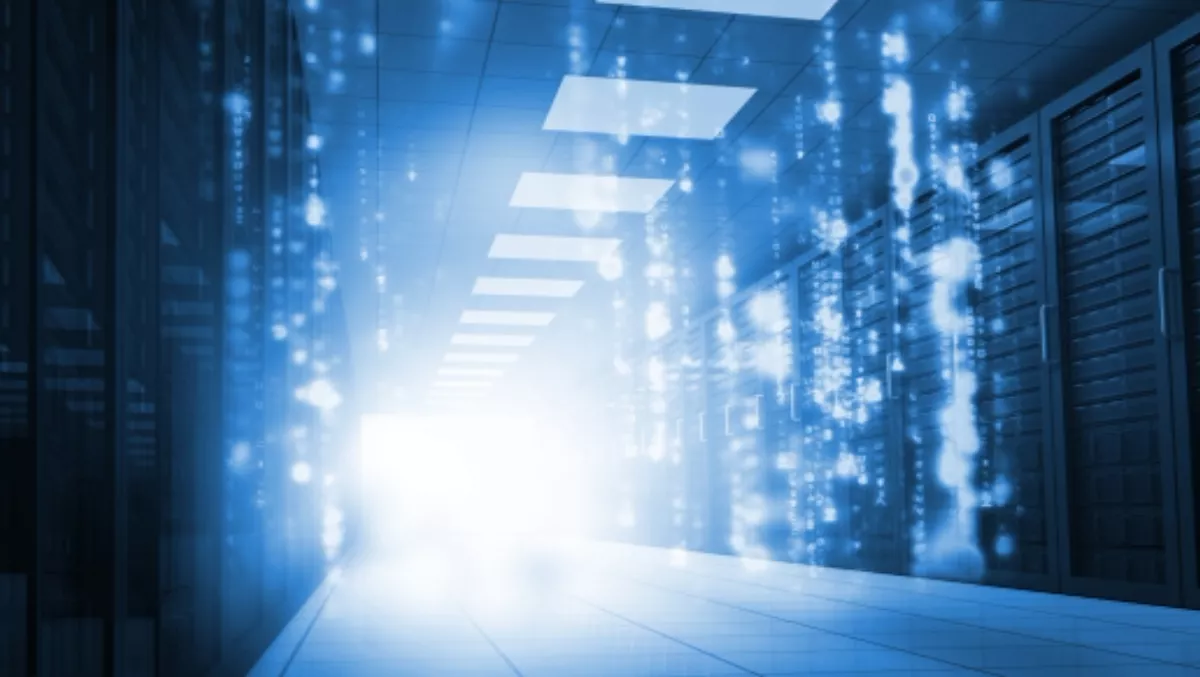 Future-proofing network infrastructure with all-Ethernet fabric architectures...
Wed 2 Apr 2014
FYI, this story is more than a year old
Several technology inflection points are changing fundamentally the way data centre networks are architected, deployed and operated, for storage and public or private cloud.
This causes paradigm shifts, as users gravitate towards a new generation of stable networks. It is even more important today, for networks to handle the vast base of existing enterprise application workloads such as database-driven and Windows applications into standardised cloud architecture.[1]
As these end user and application requirements evolve rapidly, they drive new approaches to building data centre networks. Network stability becomes a critical issue amongst enterprise users, hence it is vitally important to future-proof the network infrastructure.
The infrastructure should be built with open standards-based and interoperable all-Ethernet fabric architectures. One solid approach is enabling next generation data centres with open, standards-based and interoperable all-Ethernet fabric architectures.
An all-Ethernet fabric approach to data centre networking includes high speed connectivity, ultra-low latency with reduced tiers and network hops, multi-path mesh-type connectivity, high resiliency and support for network and converged storage.
Data centre networks can also evolve based on virtualisation intelligence and by harnessing the benefits of energy efficient systems that deliver performance using less space and power.
Enterprises considering upgrading to next generation Ethernet fabric architecture, based on 10 and 40 Gigabit speeds should consider three criteria.
Avoid proprietary technology approaches that result in costly vendor lock-in, thus improving long term costs and reliability; Reduce 'holistic' data centre physical infrastructure footprint (switches, routers, racks servers and power supplies) achieving high efficiency; and seek to achieve low latency and resiliency for converged storage and sensitive applications.
With an all Ethernet data centre fabric, a number of operational features are key to building successful data centre fabric solution.
The first comprises resilient, multiple active links leveraging technologies such as TRILL and MLAG. The Ethernet fabric is formed by configuring inter-device connectivity to meet specific business needs. Due to regulations like HIPAA, the data centre should have physical controls in place.
From an operational perspective this means deciding what resources are to be protected: a fabric protecting only edge switches differs from one protecting both top-of-rack and end-of-row.
Some controls include redundancy of all systems to ensure the data is available all the time. This can be implemented through MLAG where a link can be added without any interruption in service.
Next comes a reactive data plane, where technologies like identity management and network virtualisation are important. The fabric must react to changes, not just in topology but in content. If a Virtual Machine (VM) becomes active or a new storage array is brought on-line, the fabric must reconfigure itself to reflect the presence of that data centre element.
An open control plane is essential: software defined networking is an area of focus where the open fabric contains a mix of assigned resources, including those assigned to data centre elements that are relatively static: uplinks, storage, etc.), and resources that are part of a pool controlled by logic outside the data plane. The administrator must designate these explicitly.
Finally the open fabric builder must seek to achieve an energy efficient system. A device that consumes power as low 5W per 10G port, can help with the green initiatives.
By using data centre switching solutions that adhere to industry standards and protocols rather than proprietary schemes, an enterprise can future proof a network, optimise the overall TCO and, deliver performance necessary to grow and scale as they transition to a 10/40/100G optimised network fabric.
With these future proofing strategies in place, long-term network stability would be more possible for businesses grappling with the rationale for the adoption of cloud infrastructures. Moving forward, the extent of scalability for cloud infrastructures will increase, benefiting more enterprise users, before the next technology inflexion point hits again.
By Gary Newbold, Vice President of Asia Pacific and Japan, Extreme Networks