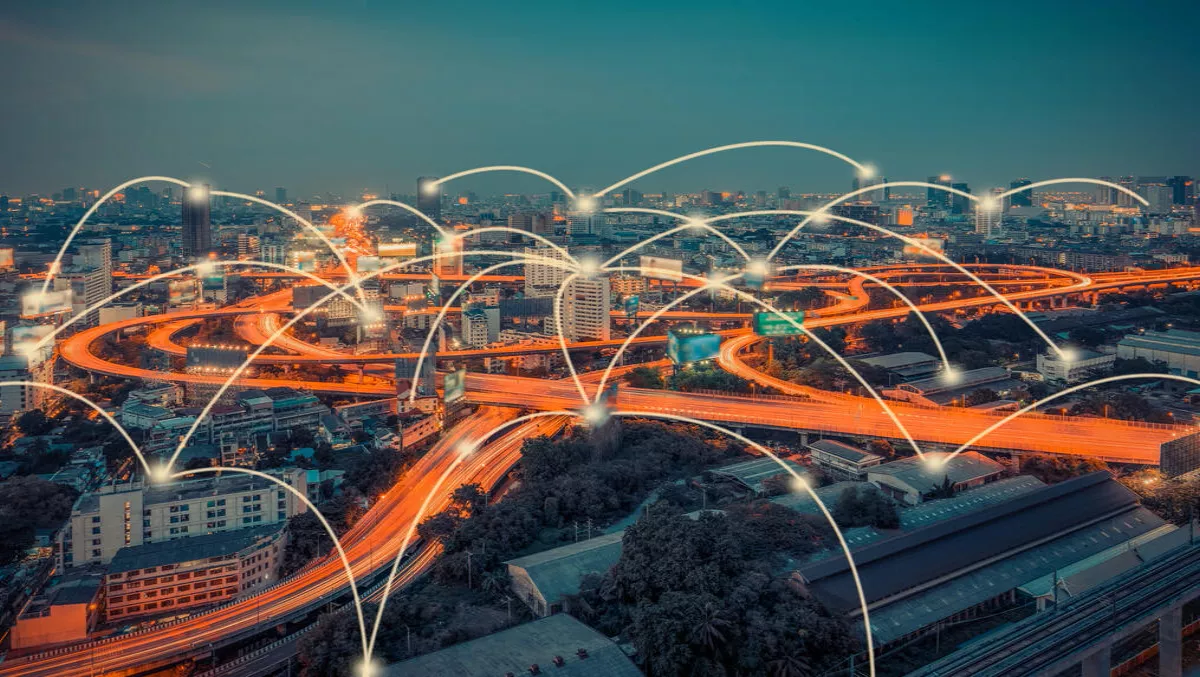 Gartner: Five steps to digital transformation for telcos
Mon, 25th Sep 2017
FYI, this story is more than a year old
The telecommunications industry, like almost all other industries, is in the midst of digital transformation.
While network connectivity remains a core capability, IT now plays a vital role in delivering digital experiences and enabling new services that providers need to remain competitive.
Telco CIOs report spending 25% of their budget on digital initiatives, and plan to increase that to 35% in 2018, according to Gartner's 2017 CIO survey.
For them, digital transformation goes way beyond delivering seamless customer interactions. It entails addressing a wide range of technical and nontechnical challenges - from modernising customer-facing processes and platforms, to transforming how the organisation works and operates internally.
This has been historically built on layers of old technology, organisational structures and a culture of cynicism and resilience.
Traditionally, telcos' strengths lie in technology change. There's a tendency to take a technology-oriented path to build digital platforms, often without a complete view of how it transforms customer and partner interactions, or how it changes the way they work internally.
More often than not, legacy processes are implemented alongside the new technologies, thereby defeating the purpose of modernisation.
As a result, the majority of IT modernisation projects Gartner has seen attempted by telcos over the past few years have failed to fully realise the intended benefits. Technology change is relatively straightforward compared with the challenge of reworking processes and instilling new ways of working.
What does it take to be successful?
Gartner has observed a small number of telcos using an approach to digitally transforming IT that's yielding a significant change in outcomes — one that encompasses change to customer engagement, operational processes, IT systems and ways of working.
At a strategic level, telcos first need to follow five steps to implement their chosen digital platform:
1. Reimagine customer episodes
Focus on the customer and how interactions can be reimagined in a purely digital way. This provides a common language for what becoming 'digital' really means, facilitating communication and collaboration across the organisation and between different stakeholders and partners.
Redefining customer episodes (or customer journeys) is commonly used in people-centric design processes. They're used to highlight the gaps between customers' expectations and their perceptions of the actual experience at key steps along their interaction journeys.
2. Determine business capabilities
Determine the business capabilities required to support the new customer journeys. This involves the ways in which enterprises combine resources, competencies, information, processes and their environments to deliver consistent value.
Use business capability models to describe not only what a business needs to do to support its strategic challenges and opportunities, but also to analyse what the business needs to do differently to address them.
Mapping customer episodes to a capability model ensures that key processes, and all supporting competencies and technologies, are considered holistically, not in a partial way or in silos, which is a common trap.
3. Revise customer processes
It's important to revise (or reinvent) the appropriate supporting processes in a digital sense. Creating detailed views for every individual customer process would be unfeasible for most telcos due to the high number of different product bundles and combinations.
Instead, focus on the most common customer processes, such as campaign to lead, lead to order, order to payment and trouble to resolution, that deliver the biggest impact in terms of benefits.
4. Instil new ways of working
There must be a significant change in how you work and operate internally to be truly transformative.
While the activities taken in step 3 will bring improvements, changes in culture and mindset will have the most impact in creating a new, digital operating model. Changing cadence, at scale, is the biggest challenge telco CIOs are facing.
To instil new ways of working in IT, start by focusing on adapting existing corporate governance related to decision-making and investment.
Encourage open, collaborative styles of working, while simplifying internal processes and eliminating multiple handovers.
Drive cultural shifts in behaviour that are focused on continuous improvement, including revising incentives and proactively addressing resistance associated with workforce automation.
In addition, institutionalise a feedback loop to enable continuous adaptation to the shifts in business strategy and evolving market dynamics.
5. Redesign architectures
Facilitate adaptation to a fast-paced digital market, with the ability to add and drop new services in near real-time according to business demands.
This means establishing a more dynamic, outcome IT environment – one oriented around process reengineering, services orchestration and automation.
While modernising technology is important, the transformation has to change the way interactions happen and operations get executed.
This will avoid over-reliance on vendor-led design and solution silos that result in technical debt and increased complexity, which have become a hindrance to many telcos.
The benefit of this approach is that it's holistic, outside-in and centred on reimagining the customer experience and related processes, while still addressing the need to modernise legacy platforms.