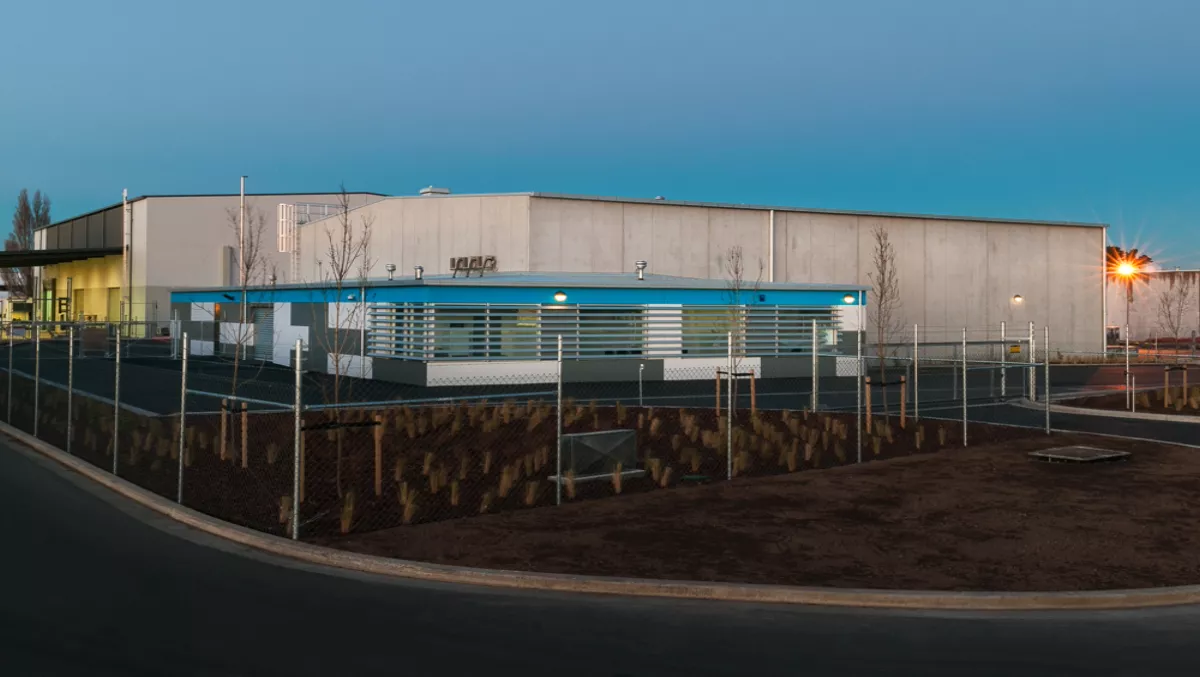 Gen-i opens new $10.5m Christchurch data centre
FYI, this story is more than a year old
Gen-i has officially unveiled its new $10.5 million Tier 3, data center in Christchurch, opened by Minister for Communications and Information Technology Amy Adams.
The company says the facility complements the combined network of 15 Gen-i data centers and five Revera Homeland data centers across New Zealand.
Following the opening, CEO Time Miles claims the data center will boost both companies ability to meet growing demand for ICT solutions that harness the speed of new fibre and mobile networks, such as cloud, mobility, video and collaboration.
"Our customers are adopting exciting new applications that harness our fixed and mobile networks to deliver greater flexibility, efficiency, productivity and engagement for their organisations," he says.
"Data Centers sit right at the heart of our capability to deliver these outcomes."
Miles says the new data center reflects Gen-i's broader commitment to ongoing investment in the things that make a real difference for its customers.
"In addition to this new Christchurch facility we're building another in Auckland, and expanding our existing data centers in Dunedin and Wellington," he says.
"We're also now working together with Revera, a leading Cloud provider and the latest addition to the Telecom Group, which further strengthens our data center network and specialist Cloud capabilities."
Revera CEO Robin Cockayne says the new data center is a welcome addition and will help satisfy demand for local data center and cloud infrastructure services.
"Vast tracts of New Zealand computing are moving to cloud formats," he says.
"The speed and success of this transformation depends on the integrity of critical infrastructure, which today lives inside cloud calibre data centers, like the Gen-i data center we open today.
"New Zealand's youthful geology and natural disaster risk profile provide further impetus to the establishment of a nationwide Tier-3 data center grid solution."
The facility will host a range of co-location and cloud services to meet demand from public and private sector clients, in particular those who wish to retain their data within New Zealand to ameliorate security and regulatory compliance concerns.
Built to the latest building code and seismic standards on a Perimeter Road site within the Christchurch International Airport campus, the location was chosen for its geological stability relative to the wider Christchurch area.
The 1000m facility is carrier neutral and has capacity to house up to 180 racks across two data halls, incorporating the key data center design principles of resilience, energy efficiency, physical security and future flexibility, all which will be be supported by Gen-i's 24x7x365 management processes.
"It's fitting that Gen-i's first new Greenfield data center is here in Canterbury, at the heart of a great economic and social renewal, and a thriving ICT industry," Miles adds.
"Christchurch is very much open for business, and gearing up for rapid growth.
"Gen-i is proud to be part of that, and thrilled we can add this wonderful new facility to our network, to support our clients both here and across New Zealand."
The opening follows news last week that the company announced a new partnership to bring Flexera Software's FlexNet Manager Suite to the New Zealand market, embedded within Gen-i's Licensing Assurance Services (LAS.)
Related stories
Top stories