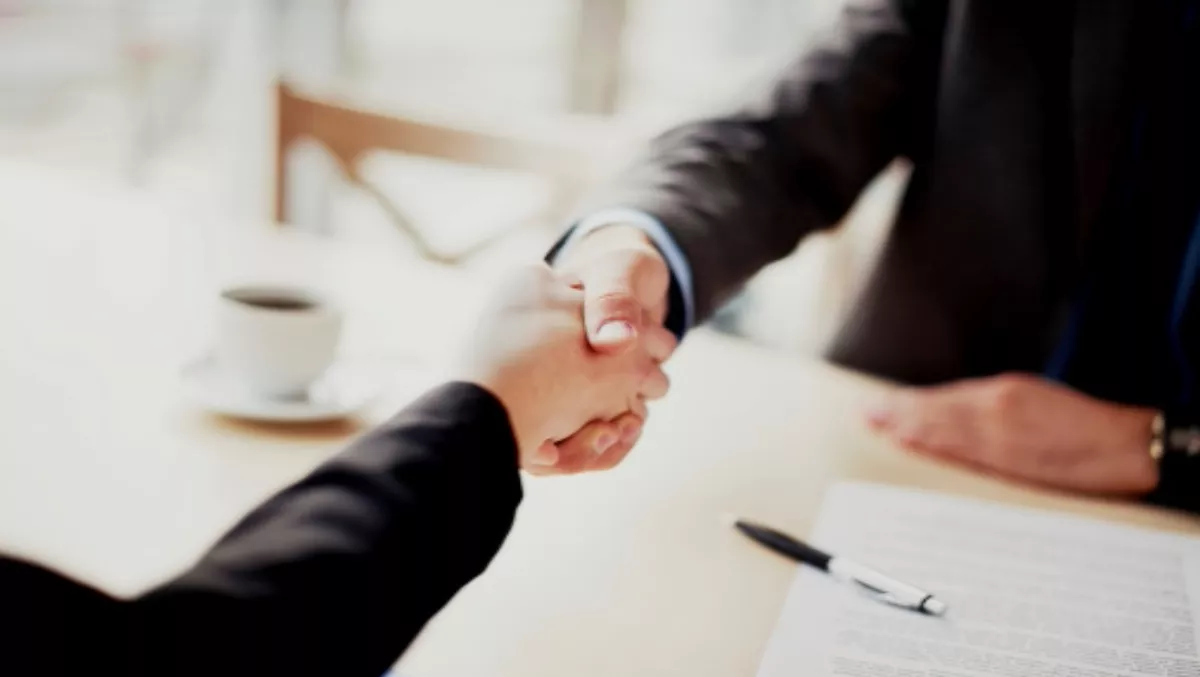 Gen-i partners with Compuware and Emulex
FYI, this story is more than a year old
Gen-i, Compuware and Emulex have signed a partnership agreement to deliver a new suite of converged performance management services for their clients.
The partnership will leverage Gen-i's consulting expertise alongside Compuware application performance management solutions and the Emulex Endace line of network visibility and intelligent network recording products.
Gen-i claims this converged approach will provide simple, near real-time access to critical information about both network and application performance, bolstering the client's ability to respond to new market conditions and opportunities.
The Telecom division also expects to have its new high performance management suite available in October/November this year, with exclusive access to Compuware's application performance management tools.
The new performance management services combine Gen-i's specialist consulting expertise with Compuware application analytics and Emulex EndaceVision network analytics to meet client demand for analysis, reporting and management of their end user experience.
Gen-i will also offer a 'snapshot' analysis, assisting fault identification and resolution.
The new services will enable clients with complex ICT environments to analyse and report on network traffic flows associated with applications, security and networks on a near real-time basis, and to access remediation services where required.
Gen-i GM Enterprise, Commercial and Trans-Tasman Greg Mikkelsen says the new partnership will significantly strengthen Gen-i's position in the market.
"This partnership will enable us to bring an innovative set of new solutions to market quickly and efficiently to meet client demand," says Mikkelsen.
"Many of our enterprise and Government clients operate multi-partner, multi-vendor environments, creating complexity for fault finding and managing to service level or commercial agreements.
"Our new high performance management services will enable a swift and sophisticated level of monitoring and reporting to provide meaningful metrics, ameliorate security threats and improve the end user experience."
According to Janne Halonen, New Zealand Country Manager, applications are the key element of the digital revolution driving organisations today.
"Managing the performance of those increasingly complex applications is an essential part of the delivery system," he said.
"Compuware's proven and practical APM solutions, combined with Gen-i's consulting services, will provide a platform to help support this demand and to provide private and public sector organisations in New Zealand with the skills and expertise they require to drive successful business outcomes."
Mike Riley, Emulex general manager responsible for the Endace division adds: "We have spent the last 10 years working directly with large enterprises, telcos and government agencies all over the world on solutions that help improve network visibility and accelerate response to network and security issues.
"Together with Gen-i and Compuware, we are offering a joint solution that enables the network visibility they require.
"We're delighted to partner with them to help deliver world-leading performance management solution to our domestic markets."
Gen-i's new performance management services will combine toolsets, operational services and consulting to address a number of key client requirements.
At the simplest level, it will provide temporary analysis and assistance to manage a network, application or security issue.
A managed service will be available for clients who value ongoing analysis and reporting of complex network traffic flows across application, network, security or a combination of these.
Related stories
Top stories