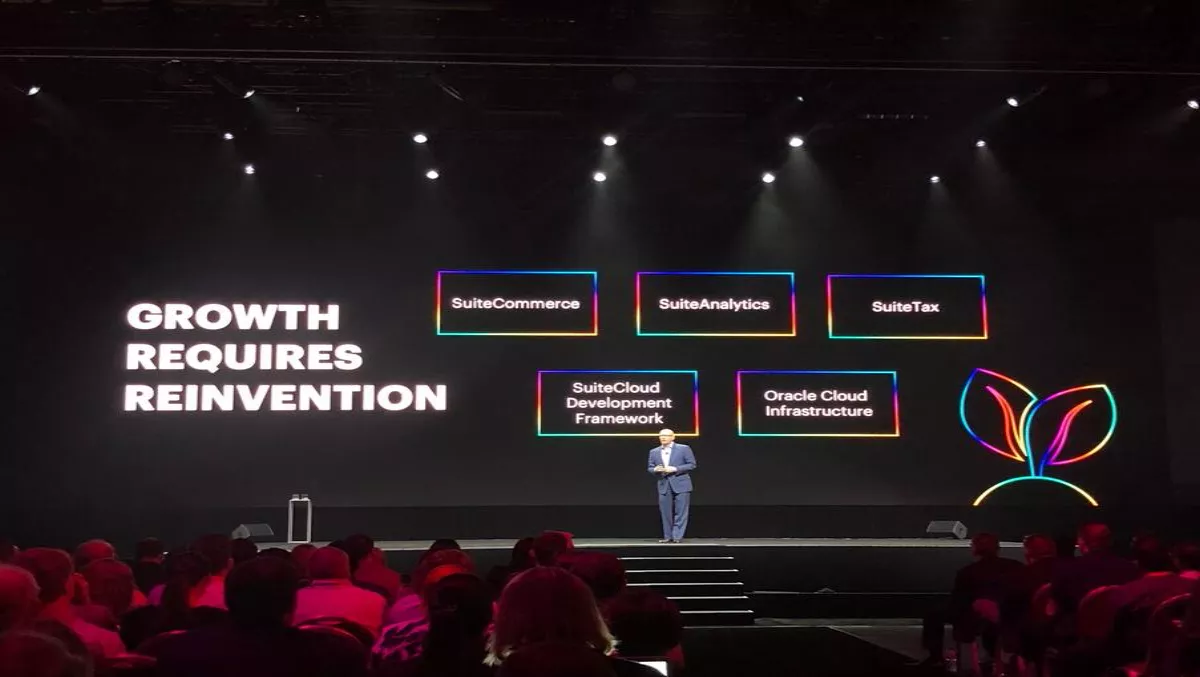 Global best practice & design come to new NetSuite eCommerce solution
FYI, this story is more than a year old
NetSuite is a leading provider of cloud-based ERP (enterprise resource planning) solutions. They're unique in that they've only ever offered a cloud and browser-based solution. A key tenant of their approach has always been their suite approach. Which has seen the introduction of a number of solutions around their core accounting system.
Inventory management and the systems to run online commerce have always been a strong offering from NetSuite. They call this offering, SuiteCommerce.It's approach offer retailers a single source of real-time order, customer and inventory information to create seamless customer experiences instore and online.
A new release of SuiteCommerce has just been announced enabling businesses to launch a sophisticated online store but without the extensive customisation needed in the past.
You can now select professionally designed themes to save implementation time. The claim is that within 30 days an online store can be setup.
Design is only just a part of the new SuiteCommerce offering. NetSuite has researched the best practices of leading online retailers and have incorporated those into SuiteCommerce.
Each of these themes will also continue to be automatically updated as NetSuite to stay in line with evolving customer expectations and new technologies. This they believe will ensure you have industry-leading customer engagement and sales conversion.
"With SuiteCommerce, businesses can quickly and easily launch, manage and enhance their eCommerce site. From day one, they get a single, unified solution that supports their entire business and will be the first and last system they will ever need," said Jim McGeever, executive vice president, Oracle NetSuite. "Most importantly, our unique approach puts an end to long, costly implementations and allows customers to get the most they can from their commerce investment.
"SuiteCommerce is the perfect solution for us," said Bob Sullivan, CEO and owner of DASH Medical Gloves, a leading supplier of high-quality protective gloves for a variety of industries. "It's amazing how much you can do without a lot of technical knowledge. The fact that we can go in and make changes to the site, add new products or run promotions with simple drag-and-drop tools is extremely valuable. The beauty of this approach is that we can continually evolve our website to meet changing customer needs.
A new drag-and-drop site management tool allows non-technical users to edit pages and manage content. This gives business users the ability to update the look and feel of their site without the help of a developer. Also, users can easily complete multiple changes to the site and then schedule them for future deployment based on business needs.
Also, SuiteCommerce is becoming more extensible with third-party developers now allowed to create extensions and distribute them through the SuiteApps Marketplace. Already NetSuite themselves have a few extensions available, with many more on their way.
There is a Point of Sale version of SuiteCommerce called Instore. This has been updated to provide an offline mode, which allows devices to capture data out on the road without an internet connection and then sync up to NetSuite later.
NetSuite continues to offer a separate Advanced version of SuiteCommerce for those organisations which require extensive customisation and integration with other systems. Customers can also easily graduate to the advanced version of the tool