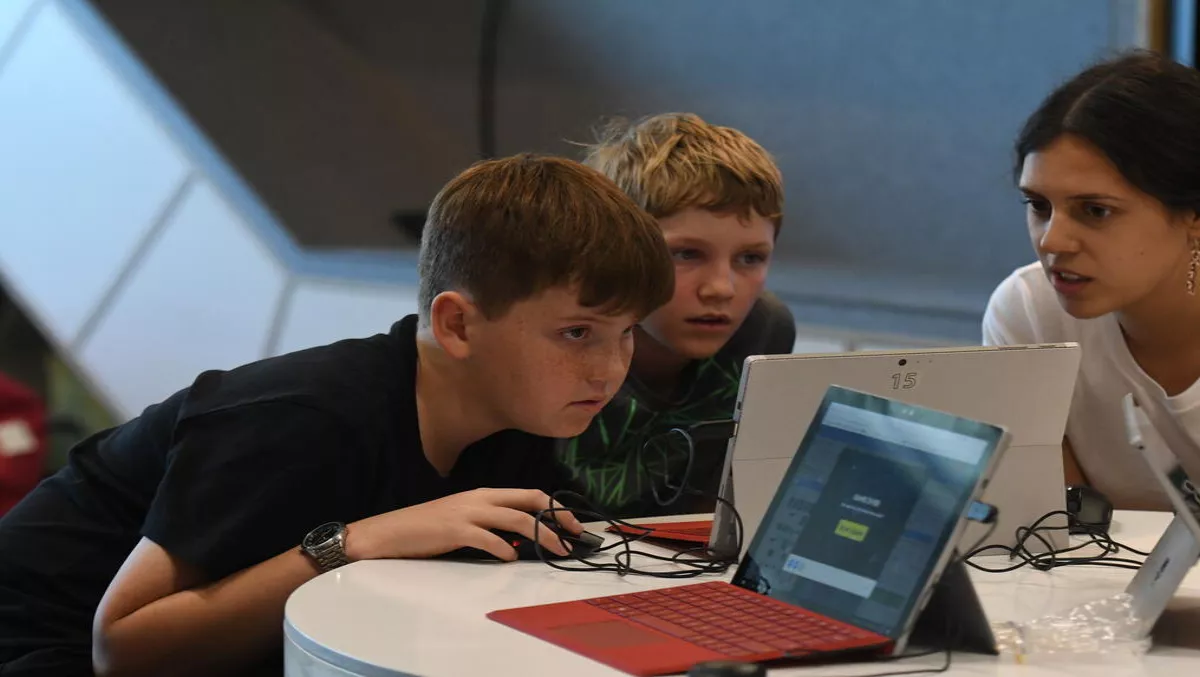 The global enterprise getting Kiwi kids into coding
Wed, 6th Dec 2017
FYI, this story is more than a year old
By Julia Gabel, News Editor
Accenture is a global professional services enterprise that provides solutions across a range of sectors, including consulting, digital, strategy and operations.
The company has around 425,000 staff serving customers across more than 120 countries.
And this week, Accenture employees across 55 of these countries have pledged to volunteer more than 10,000 hours to Hour of Code. This will see the staff leading coding tutorial sessions with the aim of igniting students' interest in computer science.
New Zealand is one of the counties on the list, with a number of sessions taking place at Te Papa in Wellington.
Sessions including Coding for Teachers and Coding for Everyone. Students from Paraparaumu School participated in a session yesterday at Te Papa.
Hour of Code was launched in 2013 by Code.org, a non-profit organisation focused in expanding access to computer science and increasing participation by women and underrepresented minorities in computer science.
Paul Daugherty, Accenture's chief technology - innovation officer and 'chief coder', comments, "Technology is creating jobs that didn't even exist five years ago and learning to code can transform the trajectory of a student's life and career.
"As part of our commitment to working with Code.org to prepare young people for the digital economy, Accenture employees last year dedicated more than 10,000 hours to Hour of Code, inspiring more than 100,000 students around the world to learn basic coding skills.
"We've seen the impact that Code.org is having on students and this year we're doing more to support that - more hours and more classroom sessions to spark an interest in working with the technologies of tomorrow.
Moreover, as part of this year's Hour of Code collaboration, Accenture executives will lead Hour of Code activities around the world. Among the executives participating are:
Yves Bernaert, a senior managing director with Accenture Technology, will host students at Station F, a start-up incubator in Paris.
Jo Deblaere, Accenture's chief operating officer, will host students for an Hour of Code event at the Accenture office in Amsterdam.
Ambe Tierro, a senior managing director in the Philippines, will host students at the Accenture Liquid Studio in Manila.
Mohan Sekhar, a senior managing director in the Accenture Technology Centers in India, will host students at an Accenture office in Bangalore.
Christy Sovereign, Minneapolis office senior managing director, will be participating in a special Hour of Codeevent working with student athletes to learn about the future of technology and sports, including a special session on how to build and fly a drone.