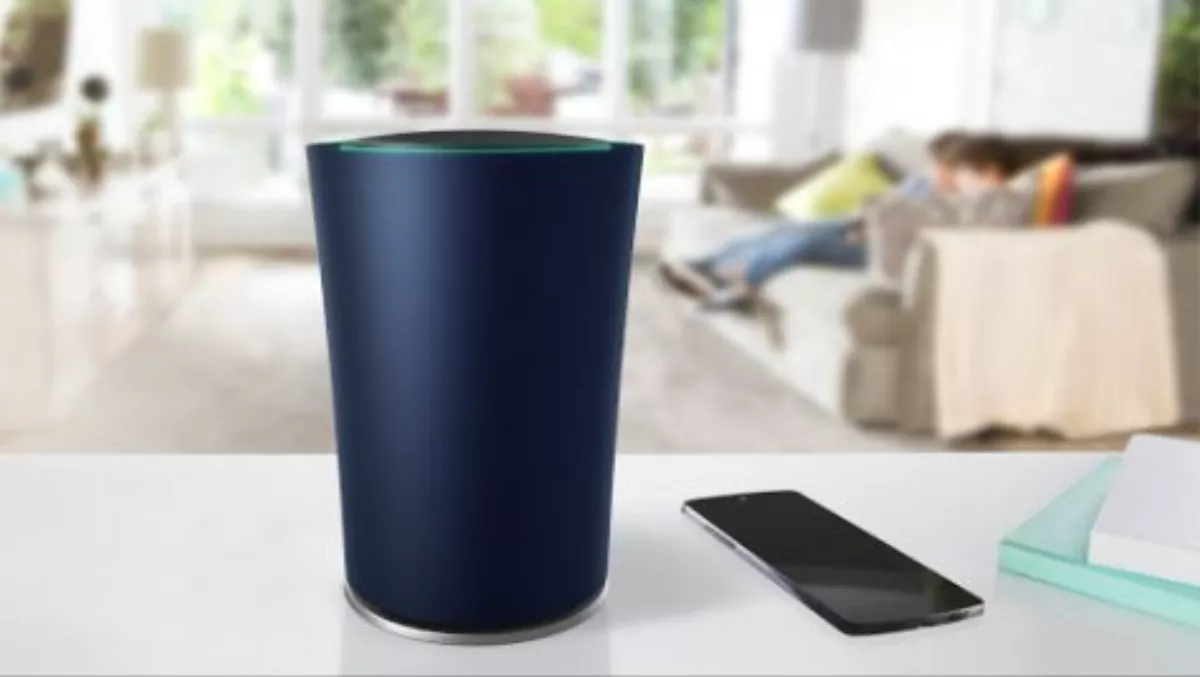 Google launches its own Wi-Fi router
FYI, this story is more than a year old
Internet giant Google is launching its own Wi-Fi router, in a partnership with router-maker TP-Link.
Describing how painful Wi-Fi networks can be in a company blog post, Google says its new router, OnHub, is a "different kind of router for a new way to Wi-Fi. Instead of headaches and spotty connections, OnHub gives you Wi-Fi that's fast, secure, and easy to use."
The company says the router is designed for the home. "Many of us keep our router on the floor and out of sight, where it doesn't work as well," the company says in its blog post. "We replaced unruly cords and blinking lights with internal antennas and subtle, useful lighting, so you'll be happy placing OnHub out in the open, where your router performs its best."
During setup, OnHub searches the airwaves and selects the best channel for the fastest connection. Its antenna design and smart software keep working in the background, automatically adjusting OnHub to avoid interference and keep a user's network at peak performance. "You can even prioritise a device, so that your most important activity — like streaming your favourite show — gets the fastest speed," Google explains.
Users can set up and manage the router from the Google On app, available on Android or iOS. The Google On app tells users how much bandwidth their devices are using, lets them run a network check, and if there's an issue with Wi-Fi, the app offers suggestions to help. The router automatically updates with new features and the security upgrades, and can support new smart devices, whether they use Bluetooth® Smart Ready, Weave, or 802.15.4.
Google says it plans to design new OnHub devices with other hardware partners in the future, including ASUS later this year.
"At the end of the day, we want our Wi-Fi to just work, so that we can do all the things we love to do online," Google says. "Here's to Wi-Fi with the reliability, speed, and security you want at home, without the frustrations you don't."
The router is available for pre-order for $199.99 from online retailers in the U.S. including the Google Store, Amazon, and Walmart.com.
It will be available for sale in retail stores in the U.S. and in Canada in the coming weeks. There is no word yet on when the router will become available in New Zealand.
Related stories
Top stories