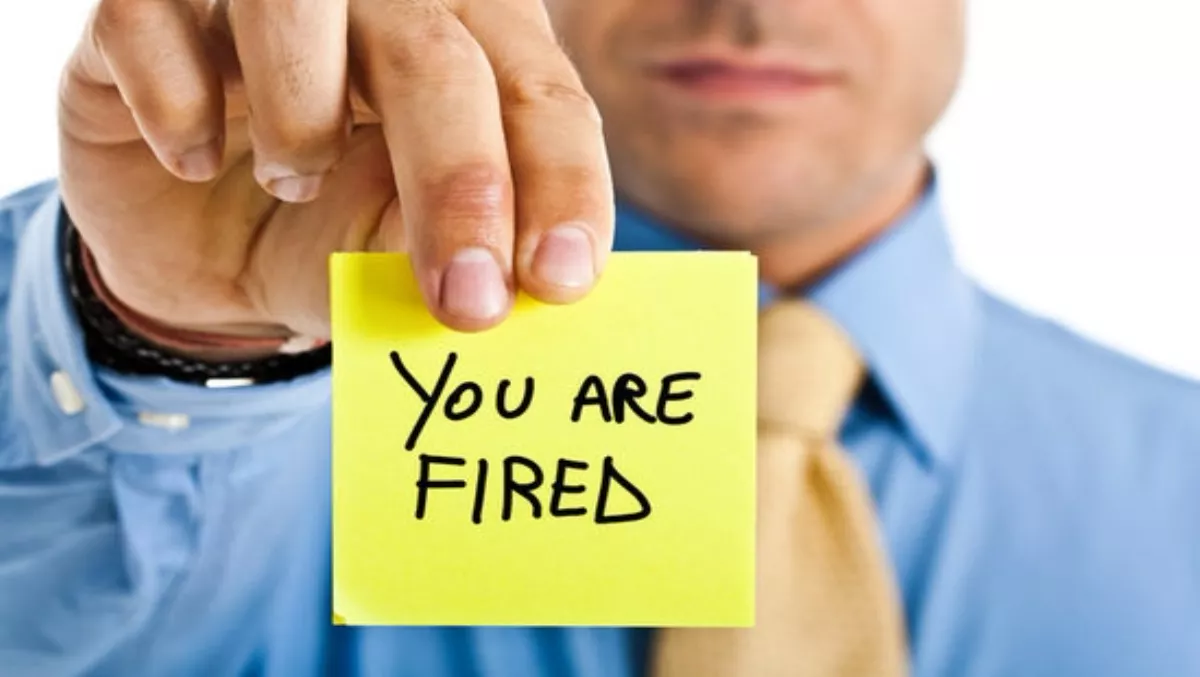 Great job team, now you're fired
Fri 22 Feb 2013
FYI, this story is more than a year old
Telecom's cut-throat approach to business will see job cuts total "well into the hundreds" this year, slapping it's staff firmly in the face.
After issuing decent enough financial results this morning, the telco plans to slash a fair chunk of it's 7,000 employees, with CEO Simon Moutter stressing the need to remain competitive.
"I'm not going to try and downplay the likely scale of these strategic changes nor sugarcoat the impact it will have on a significant number of our people," he said.
With sugarcoating evidently not high on Moutter's list, dumping on his staff from a great height seems to be - with a 8.5% dip in revenue appearing to be the catalyst for the cull.
While not claiming to be a financial expert, the sales were disappointing but certainly not devastating, meaning the good work of Telecom staff seems to be in vain.
Forever addressing issues depending on which way the wind is blowing, Labour's Communications and IT spokesperson Clare Curran also issued her dismay (obviously) at the job losses.
"Hundreds of Telecom workers will lose their jobs," she said. "My understanding is they are permanent, high-paid, high-skilled positions. They are exactly the sort of jobs the economy needs more of, not less."
Telecom does not need to justify it's business strategy to an opposition politician craving media attention however, but the cuts sum up a miserable two weeks for the telco company.
Still recovering from the Yahoo Xtra email hacking scandal, the telco no doubt tops the list of New Zealand's public enemy no.1 - the question is, how do they plan to come back from this?
Do you agree with Telecom's jobs cuts? Were they necessary? Tell us your thoughts below