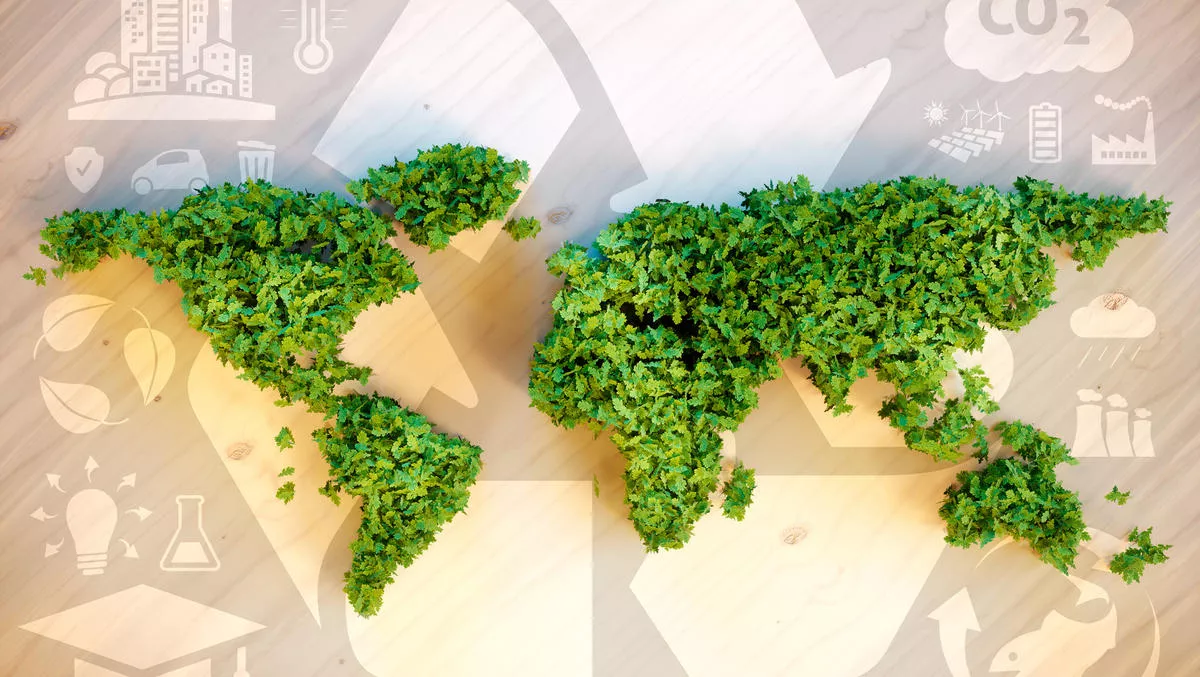 Green Government
Tue 1 Jun 2010
FYI, this story is more than a year old
This month IT Brief spoke to a number of government agencies that have oversight of green IT issues. While this is a fragmented subject that falls within several government purviews, it is one that is taken seriously, especially in light of climate change and the Emissions Trading Scheme. The government has also recently instituted a major revamp of its procurement policies, which now include specific reference to green technology, in particular corporate social responsibility.
The following are responses from a number of agencies to our monthly Q & A. A Ministry for the Environment spokesperson discussed e-waste with IT Brief:
What role does MFE play in managing e-waste?
The Ministry for the Environment is the primary administrator of the Waste Minimisation Act 2008. The Act encourages a reduction in the amount of waste New Zealanders generate and dispose of, and aims to lessen the environmental harm of waste. This includes e-waste.
Does MFE provide guidelines for businesses on safe disposal?
Guidelines for businesses on environmentally sustainable practices when buying, using and disposing of ICT equipment. Later this year, we expect to publish a comprehensive guidance document for businesses on good practice re-use and recycling of waste electrical and electronic equipment.
The Ministry has also produced information sheets aimed at domestic users, providing guidance on purchasing and disposing of four key common types of e-waste, namely, computing equipment, batteries, mercury-containing lamps and mobile phones.
The Ministry for the Environment also works with the Ministry of Economic Development and the Ministry of Foreign Affairs and Trade to provide technical expertise and the environmental policy direction for transporting and disposing of hazardous wastes such as e-waste under the Basel Convention on the Control of Transboundary Movements of Hazardous Wastes and their Disposal.
Which, if any, regulations apply to managing e-waste?
The Waste Minimisation Act 2008 establishes the regulatory framework for minimising waste.
The Act gives the Government the ability to recognise and endorse both voluntary and mandatory Product Stewardship Schemes through accreditation. Product Stewardship Schemes are initiatives that help reduce the environmental impact of manufactured products. There are several covering e-waste, including computers and cell phones, and we would like to encourage more.
Are any regulatory changes likely in the near future regarding e-waste?
The Ministry is encouraging industry to take responsibility for e-waste by encouraging industry-led, non-priority product stewardship schemes to apply for accreditation voluntarily. Further work on identifying priority products will be addressed in the Ministry work programme over the coming years. The Government's policy on waste will be outlined in the revised New Zealand Waste Strategy due to be released later this year.
Can you explain how the carbon credits system affects IT departments?
The Emissions Trading Scheme only affects intensive users of energy who are participants in the scheme and does not cover IT departments as such.The Energy Efficiency and Conservation Authority (EECA)'s Programme Manager for Energy Star, Simon O'Brien, filled IT Brief in on the Energy Star programme:
What is EECA's role in promoting green IT?
EECA provides independent, authoritative advice to help New Zealand businesses and householders boost productivity through energy efficiency, energy-saving technology and renewable energy. Part of this advice is to encourage the purchase of Energy Star-qualified office products (printers, scanners, multi-functional devices) and IT products.
EECA has also worked with the Department of Internal Affairs' new Centre of Expertise to ensure that energy efficiency is a requirement in the new all-of-government procurement contracts for IT and multi-functional devices.
Tell us about Energy Star and what it aims to do for New Zealand businesses.
The Energy Star programme is designed to make it easy for New Zealand businesses to identify the most energy-efficient office equipment. Energy Star-qualified products offer the same great features and performance as standard models, but they use less energy. This helps businesses save money over the life of the product (through lower power bills) and reduce their impact on the environment.
So does Energy Star encourage businesses to purchase green products?
The Energy Star programme encourages businesses to purchase energy-efficient products. Choosing Energy Star-qualified office and IT products is a smart and environmentally conscious business procurement policy.
Does Energy Star encourage distributors to market green IT?
Energy Star has partnerships with most major manufacturers and suppliers of office and IT equipment, and encourages them to use the ENERGY STAR mark to promote their qualified products.
Do you try to get CIOs on board with Energy Star?
We don't specifically target CIOs; however we promote the Energy Star programme via our business networks, and industry associations that we partner with.