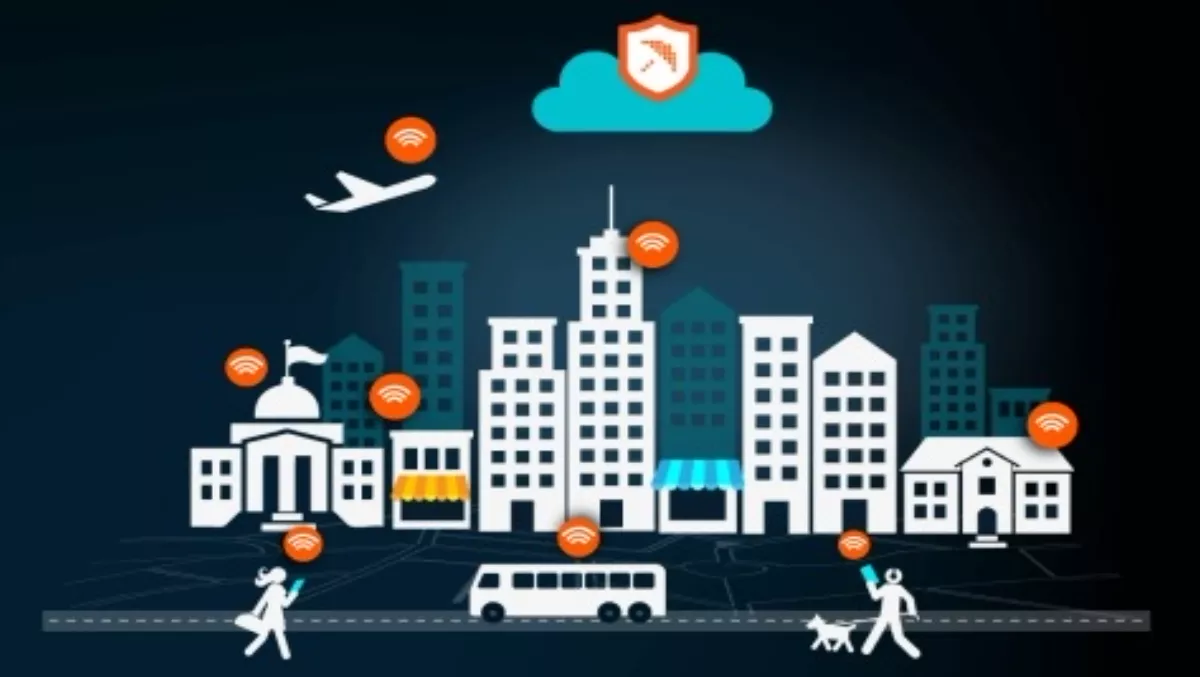 Growing discord between demand for WiFi and building design
FYI, this story is more than a year old
In the digital world where mobility reigns supreme, there is a growing gap between expectations of wireless customers and those who design and manage buildings.
This is the key finding from new research commissioned by CommScope and carried out by Coleman Parkes.
According to the research, consumers expect robust wireless service everywhere, yet the vast majority of the world's commercial buildings do not offer dedicated cellular networks to meet this enormous demand.
In fact, while approximately 80% of wireless data traffic originates or terminates within a building, only about half (56%) building managers, facilities managers, real estate managers and architects always consider mobile connectivity for a building's tenants as a factor when working on projects.
Furthermore, about half (48%) of architects across the globe plan and design buildings with dedicated in-building cellular networks in mind.
Despite an apparent lack of commitment to planning for in-building mobile connectivity, however, three quarters (73%) of respondents globally cited it as an 'important' or 'very important' factor.
Even so, nearly half (47%) admitted having no control over the in-building cellular coverage in their buildings, but wishing they did.
In addition to ensuring a far better customer experience, provisioning indoor wireless networks as buildings are being constructed avoids significant disruption to tenants when systems are added after-the-fact, and saves considerable cost involved in building retro-fits, according to Dr. Ispran Kandasamy, CommScope global building solutions leader.
"Mobile users expect uninterrupted voice service and super-fast wireless broadband wherever they are, indoor or out," Kandasamy says.
"As bring-your-own-device (BYOD) policies become increasingly prevalent in the workplace, the earlier you start planning for wireless in building design, the easier it is to deliver high quality, high bandwidth networks that give consumers what they demand. The 'build it first; fix it later' model doesn't work anymore with indoor wireless.
"With 80% of wireless data traffic originating indoors - and only 2% of commercial buildings having dedicated in-building cellular systems - we are left with a major disconnect.
"Building owners and managers have to ensure that tenants are always connected in today's increasingly mobile, data-intensive era and that buildings are future-proofed for tomorrow," he says.
The research also demonstrated differing opinions across industry sectors when assessing the importance of connecting people inside buildings.
For example, 70% of respondents in retail, a sector that relies on mobile as part of a multi-channel commerce strategy, always consider indoor wireless as part of their building projects.
Less consideration was given in sectors without as much reliance on mobile, such as banking and insurance (58%), and energy and utilities (50%).
"All the parties involved in operating buildings should see these survey results as validating the need for taking a greater leadership role in the provisioning of in-building wireless, in the same way that seamless wired/wireless LAN connectivity is taken for granted within buildings," Kandasamy says.
"Engaging network operators and their partners at an early stage is imperative for ensuring tenants and visitors get the superior wireless experience they demand," he says.
Related stories
Top stories